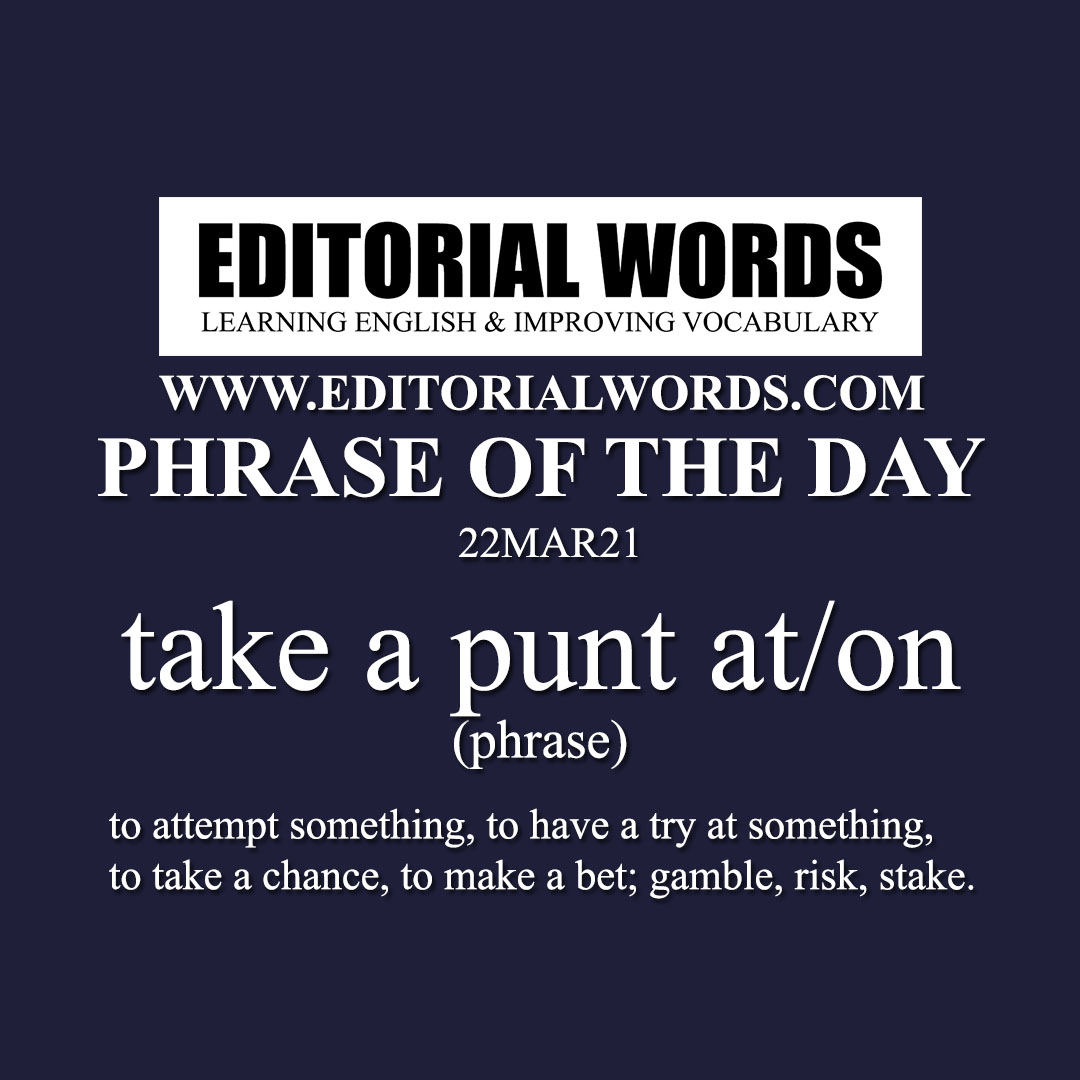 Today's "Phrase of the Day" is "take a punt at/on" and its meaning is "to attempt something, to have a try at something, to take a chance, to make a bet; gamble, risk, stake".
Example Sentence: Team India's astonishing form over the past few years owes to the nurturing role of the National Cricket Academy, helmed now by the legendary Rahul Dravid…….. There was another angle to it too as the then Indian management took a punt on a few players, leaning on their class and hoping they would perform on the park. The gamble didn't exactly pay off…….. To plug this loophole (ambiguity), Dravid has added rigour to the testing routines and the Bangalorean has been firm about the way the academy clears a player's fitness.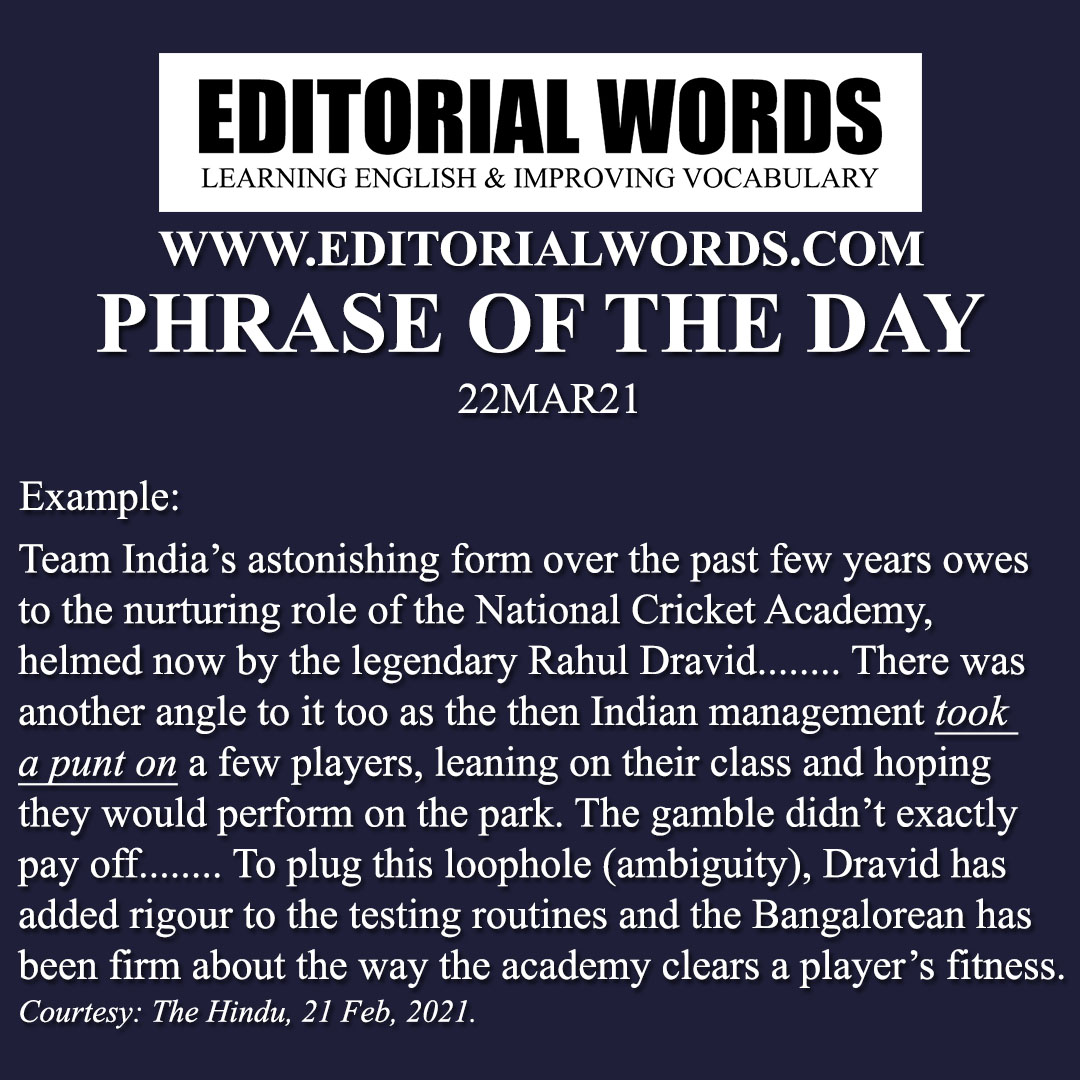 This phrase is present in The Hindu article As we celebrate Team India's splendid run, we must remember the vital role played by the NCA and click here to read it.
Courtesy: The Hindu
"Phrasal Verbs" We Learnt Last Week
"Idioms & Phrases" We Learnt Last Week
"Important Definitions" We Learnt Last Week
Recent Word Lists For The Hindu Editorial Articles