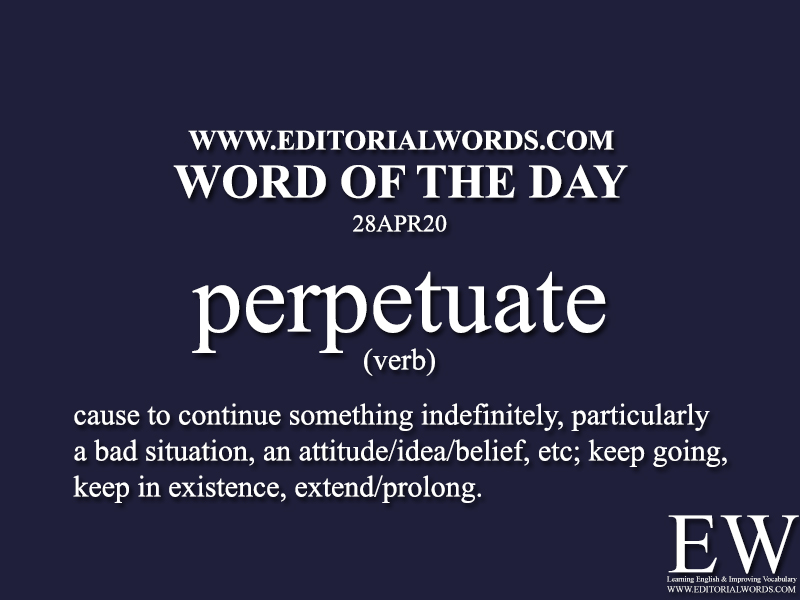 Today's "Word of the Day" is perpetuate and it is a verb meaning "cause to continue something indefinitely, particularly a bad situation, an attitude/idea/belief, etc; keep going, keep in existence, extend/prolong.
Example Sentence:  UN High Commissioner for Human Rights Michelle Bachelet has warned in a statement that "Emergency powers should not be a weapon governments can wield to quash dissent, control the population, and even perpetuate their time in power,". She warned that countries flouting the rule of law in the name of fighting the novel coronavirus pandemic risk sparking a "human rights disaster".
This word is present in today's The Hindu International page article UN warns of a 'human rights disaster' and click here to read it.
Courtesy: The Hindu
"Phrasal Verbs" We Learnt Last Week
"Idioms & Phrases" We Learnt Last Week
"Important Definitions" We Learnt Last Week
Recent Word Lists For The Hindu Editorial Articles