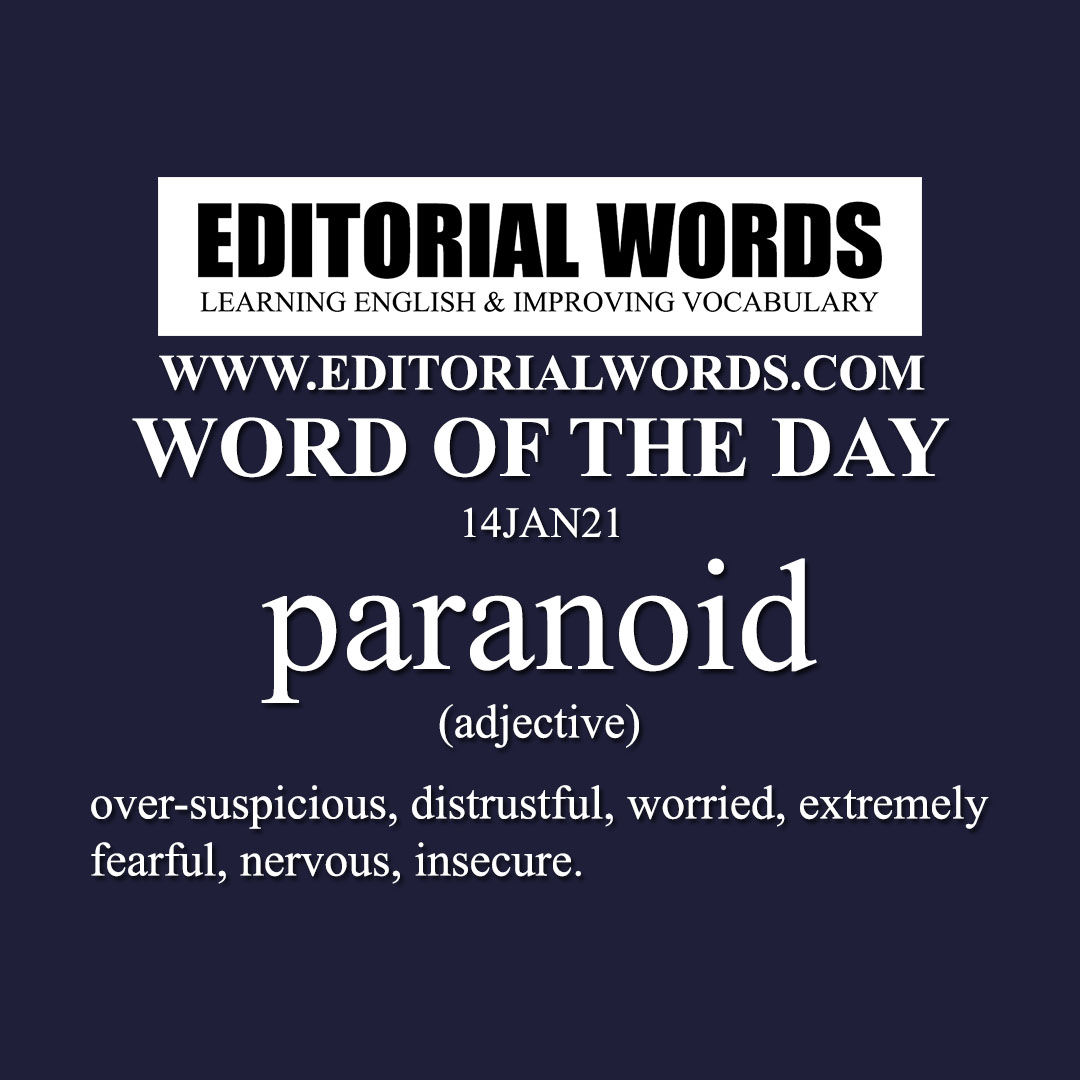 Today's "Word of the Day" is paranoid and it is an adjective meaning "over-suspicious, distrustful, worried, extremely fearful, nervous, insecure".
Example Sentence: Thankfully, there are alternative options, the most well-known of which is Signal, a free app developed by the non-profit that created WhatsApp's own encryption system. With its roots in the privacy and security community, Signal's technical underpinnings are second to none, and the app has spent the past few years working on becoming a viable alternative to Facebook Messenger, without compromising on the features that make it a must-have for its more paranoid user base.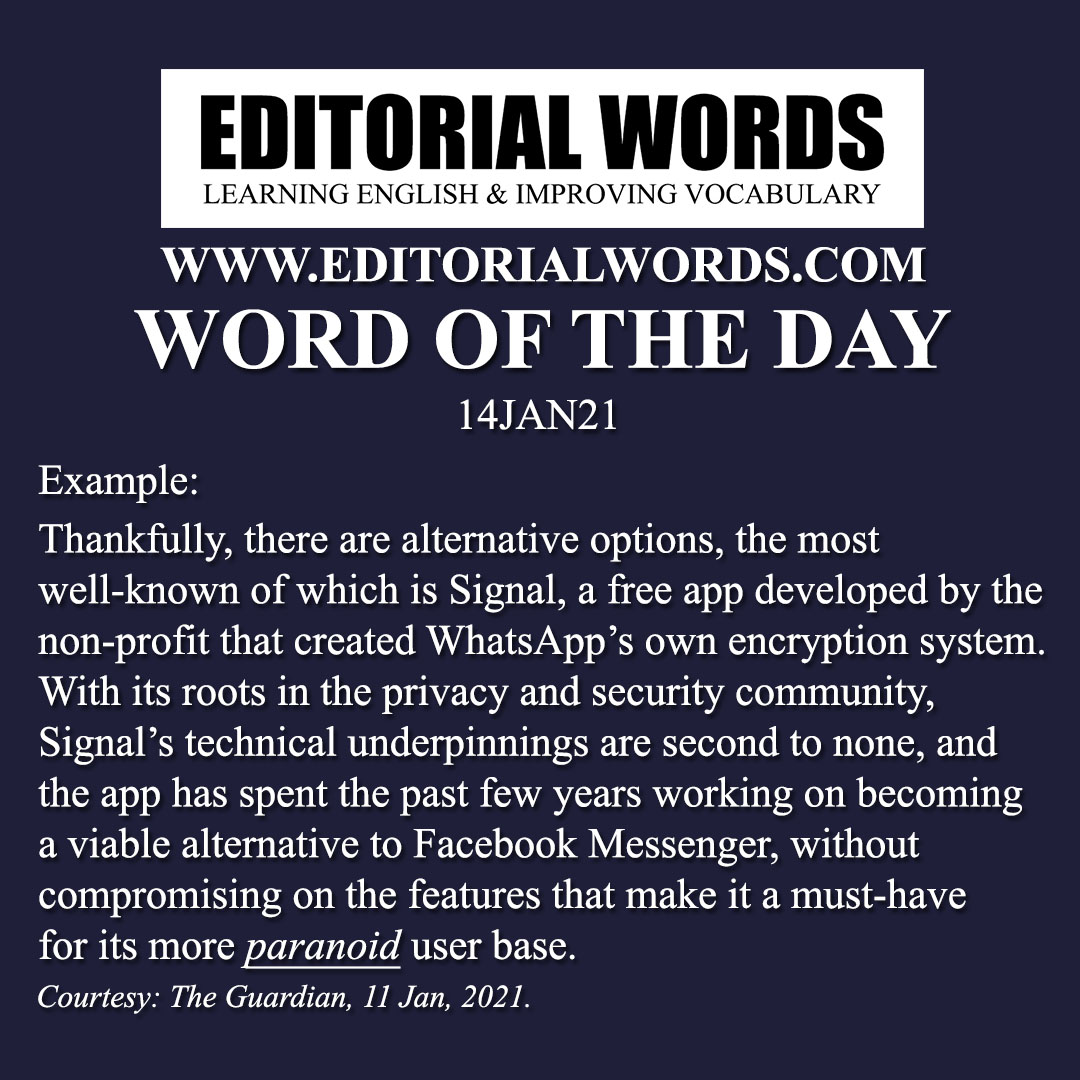 This word is present in The Guardian article WhatsApp users are really Facebook customers now – it's getting harder to forget that, and click here to read it.
Courtesy: The Guardian
"Phrasal Verbs" We Learnt Last Week
"Idioms & Phrases" We Learnt Last Week
"Important Definitions" We Learnt Last Week
Recent Word Lists For The Hindu Editorial Articles