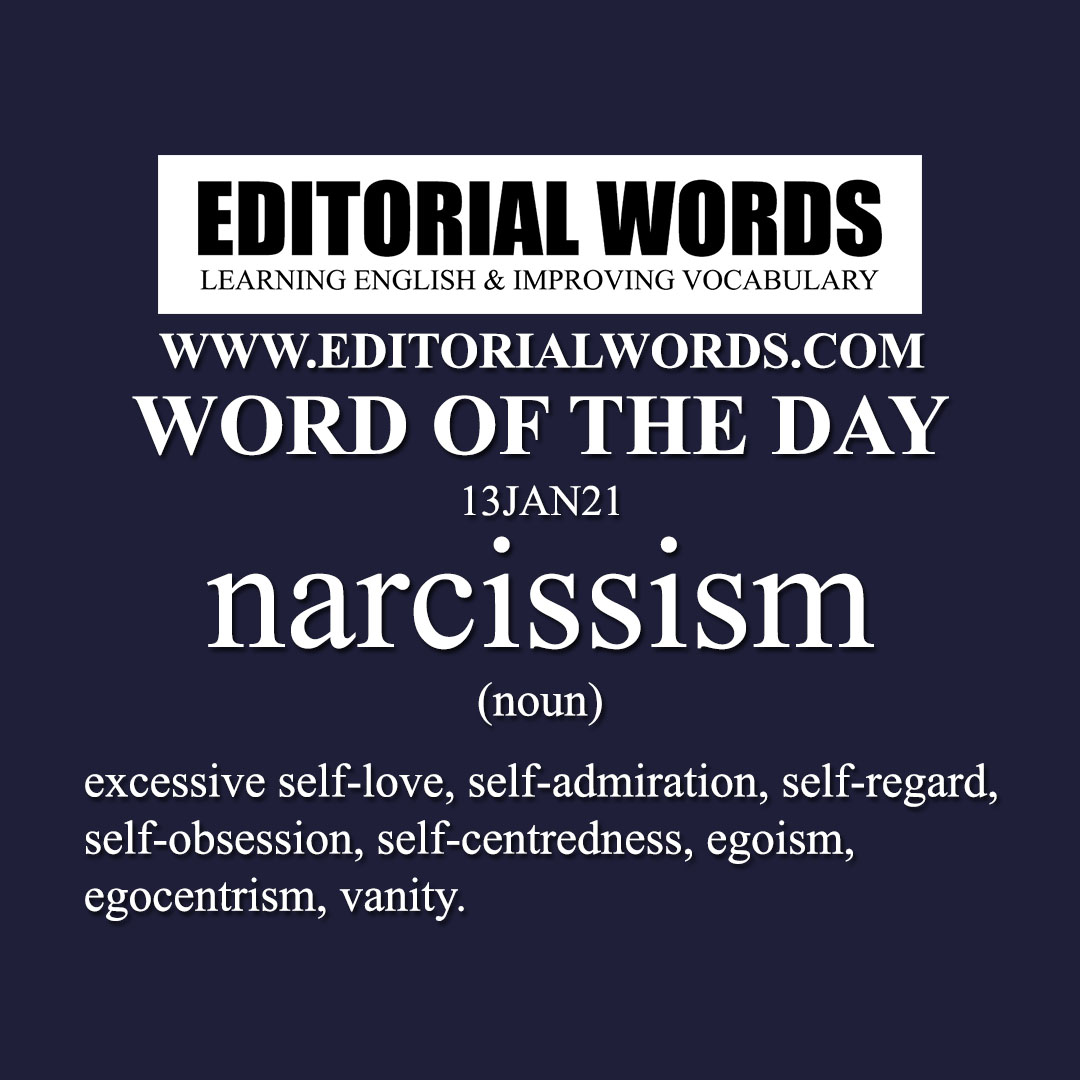 Today's "Word of the Day" is narcissism and it is a noun meaning "excessive self-love, self-admiration, self-regard, self-obsession, self-centredness, egoism, egocentrism, vanity".
Example Sentence: Since the foundation of the federal republic, the peaceful transition of power has been fundamental to America's understanding of itself. In US democracy's choreography, the presidential inauguration is designed as a moment of civic celebration that transcends partisan differences. That Mr Trump chose to mobilise an insurgency against the handover gives the measure of his narcissism, hubris (self-importance, excessive pride) and deranged will to power.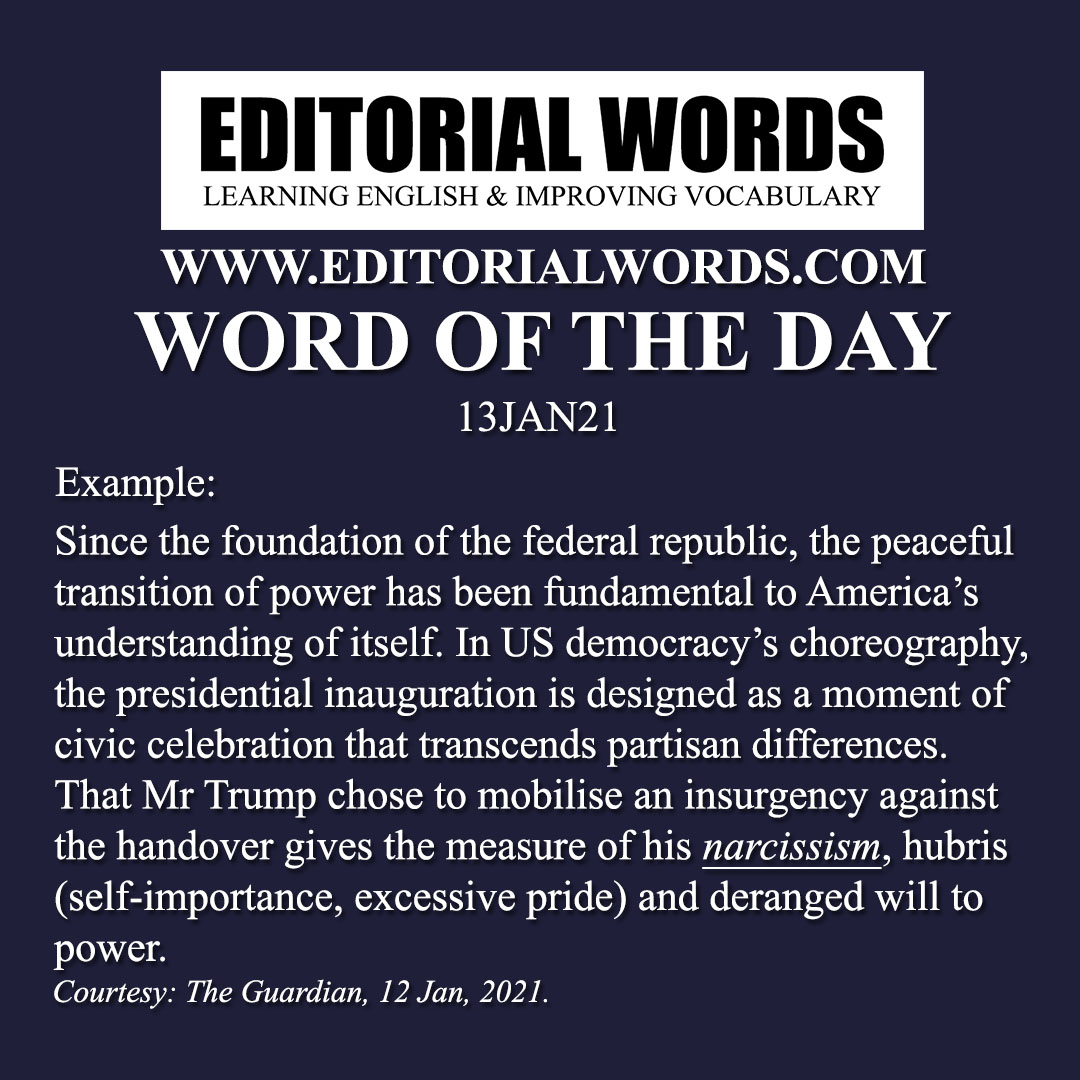 This word is present in The Guardian article The Guardian view on democracy in America: the threat is real, and click here to read it.
Courtesy: The Guardian
"Phrasal Verbs" We Learnt Last Week
"Idioms & Phrases" We Learnt Last Week
"Important Definitions" We Learnt Last Week
Recent Word Lists For The Hindu Editorial Articles