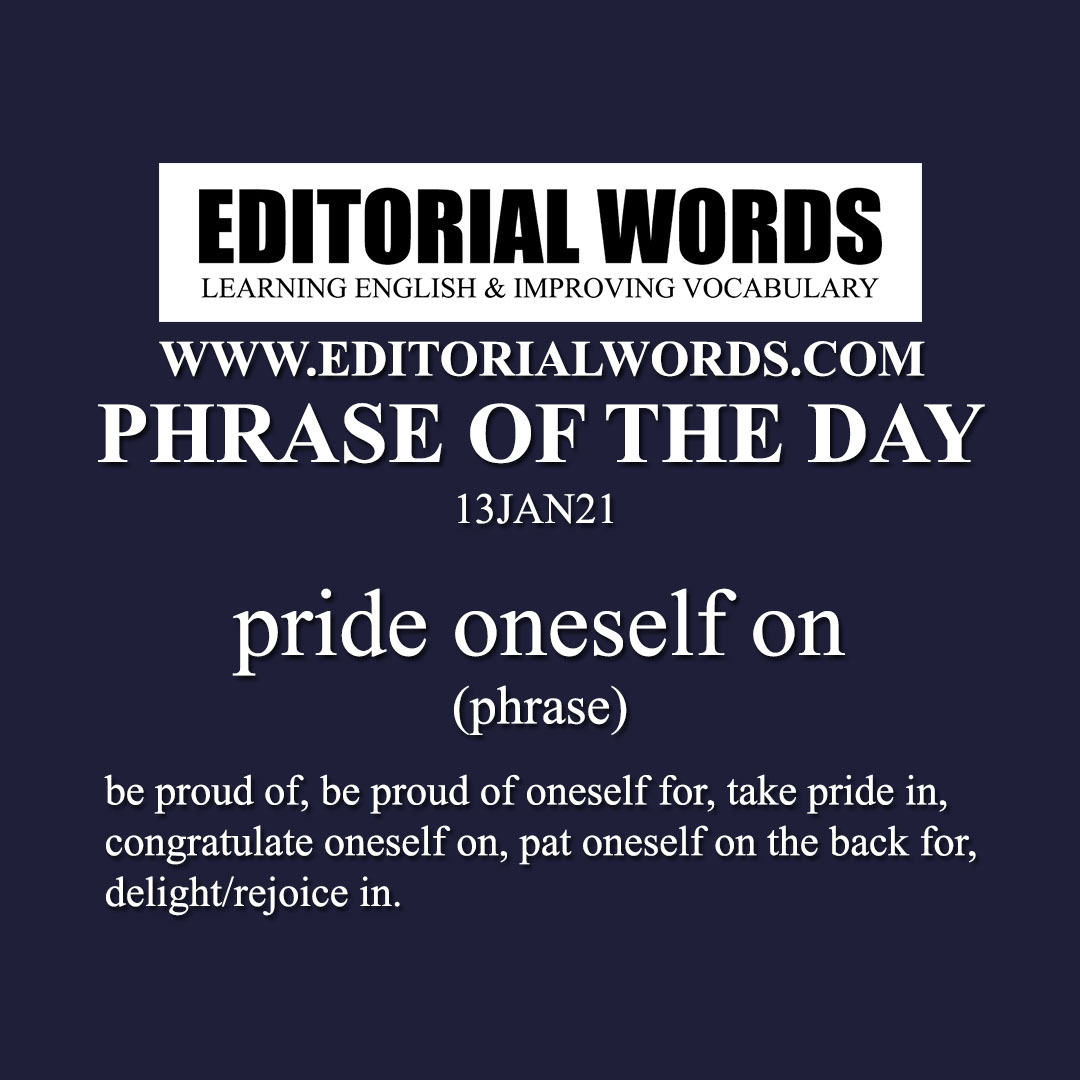 Today's "Phrase of the Day" is "pride oneself on" and it is a phrase meaning "be proud of, be proud of oneself for, take pride in, congratulate oneself on, pat oneself on the back for, delight/rejoice in".
Example Sentence: Signal, which is an alternative to Facebook-owned WhatsApp, prides itself on its ultra-secure privacy features and has an option to make messages automatically disappear after a set period of time, making it harder to retrospectively leak conversations.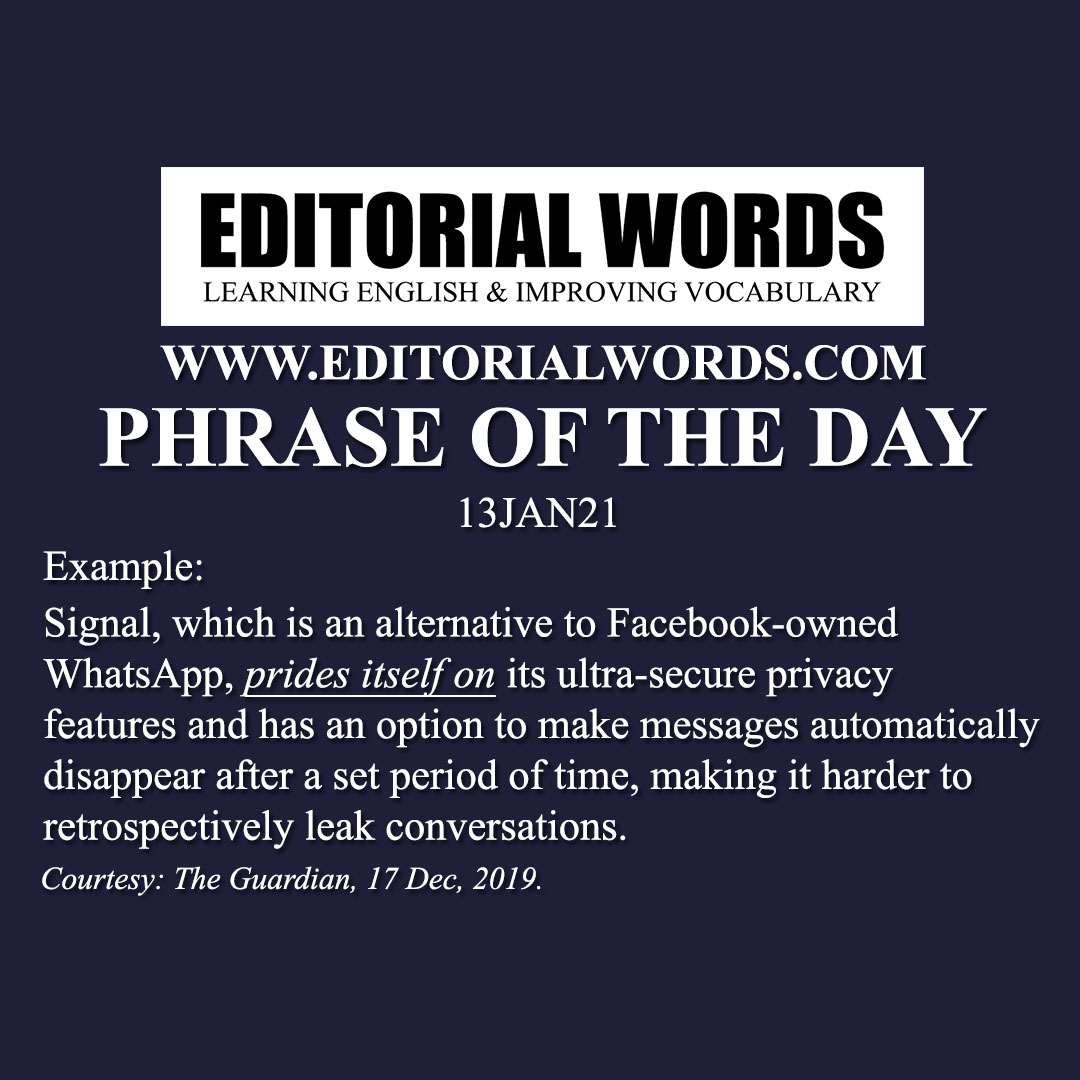 This phrase is present in The Guardian article Tories switch to messaging app Signal after WhatsApp leaks, and click here to read it.
Courtesy: The Guardian
"Phrasal Verbs" We Learnt Last Week
"Idioms & Phrases" We Learnt Last Week
"Important Definitions" We Learnt Last Week
Recent Word Lists For The Hindu Editorial Articles