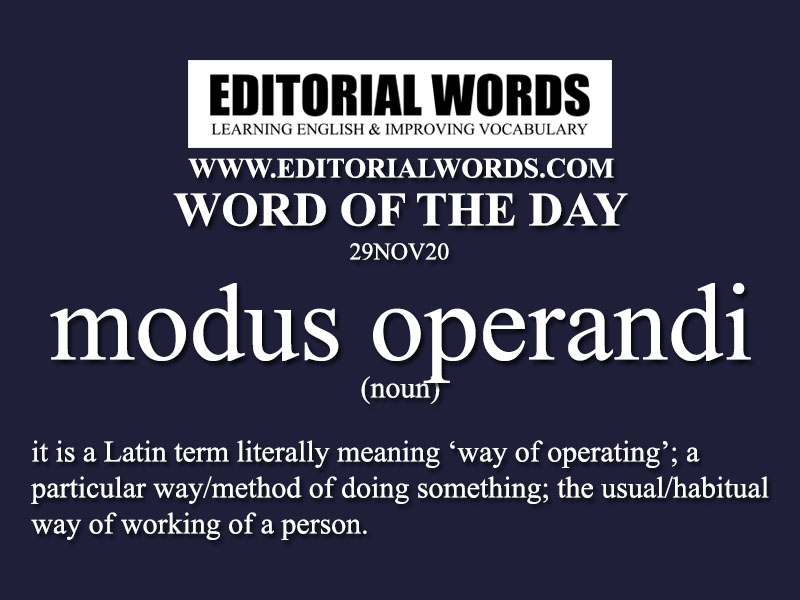 Today's "Word of the Day" is "modus operandi" and it is a noun and its meaning is "it is a Latin term literally meaning 'way of operating'; a particular way/method of doing something; the usual/habitual way of working of a person".
Example Sentence: It was a pivotal moment in history, it being only a small exaggeration to say that the future of democracy was at stake. Trump's modus operandi, ever since he was a young dealmaker in New York property, has been to bully and induce mid-level officials to give him seemingly impermissible and impossible favours.
This word is present in The Guardian article The Tulip's towering vanity must be nipped in the bud and click here to read it.
Courtesy: The Guardian
"Phrasal Verbs" We Learnt Last Week
"Idioms & Phrases" We Learnt Last Week
"Important Definitions" We Learnt Last Week
Recent Word Lists For The Hindu Editorial Articles