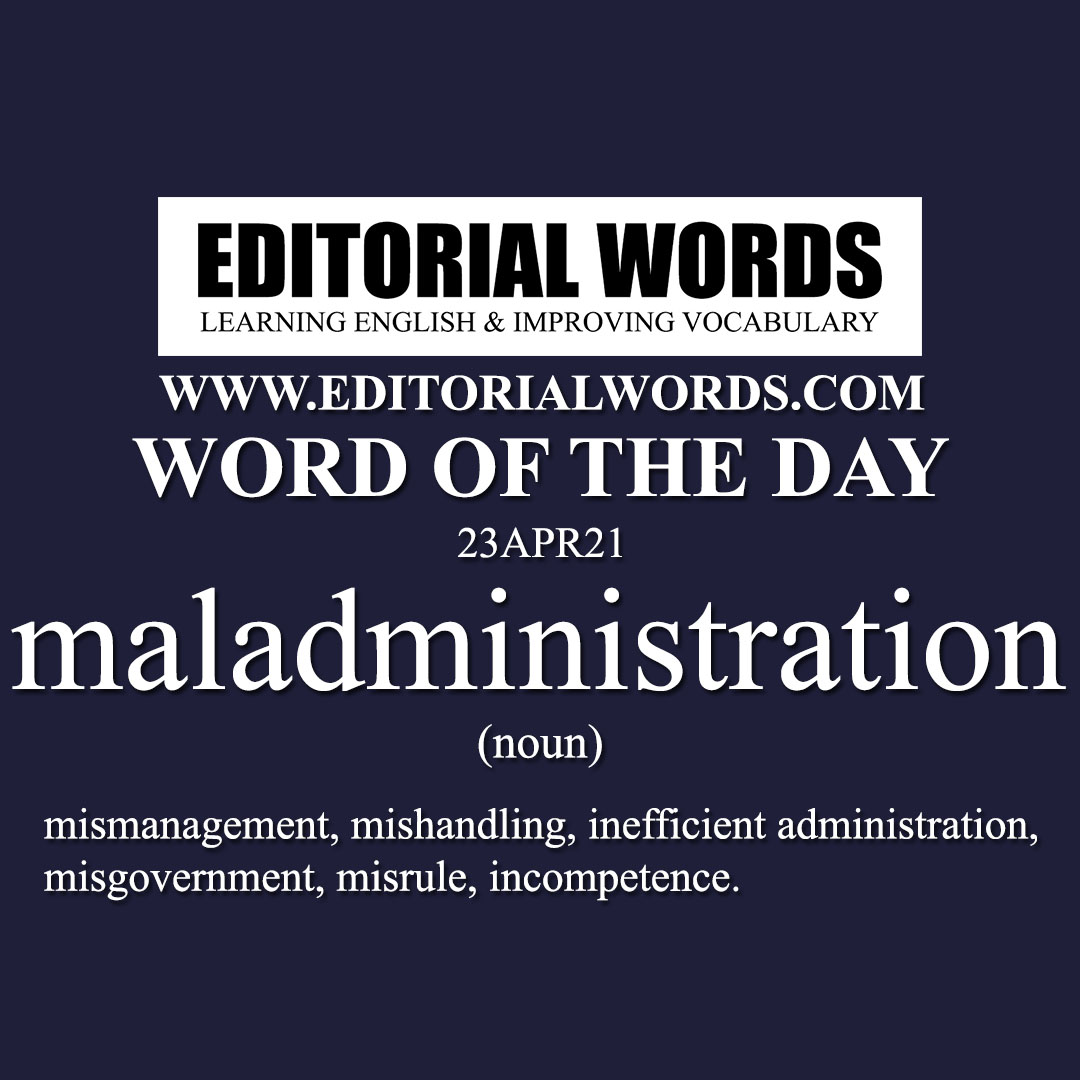 Today's "Word of the Day" is "maladministration" and it is a noun meaning "mismanagement, mishandling, inefficient administration, misgovernment, misrule, incompetence".
Example Sentence: Distinguishing between necessary short cuts and maladministration is one reason why a thorough inquiry into the (UK) government's handling of the pandemic is needed.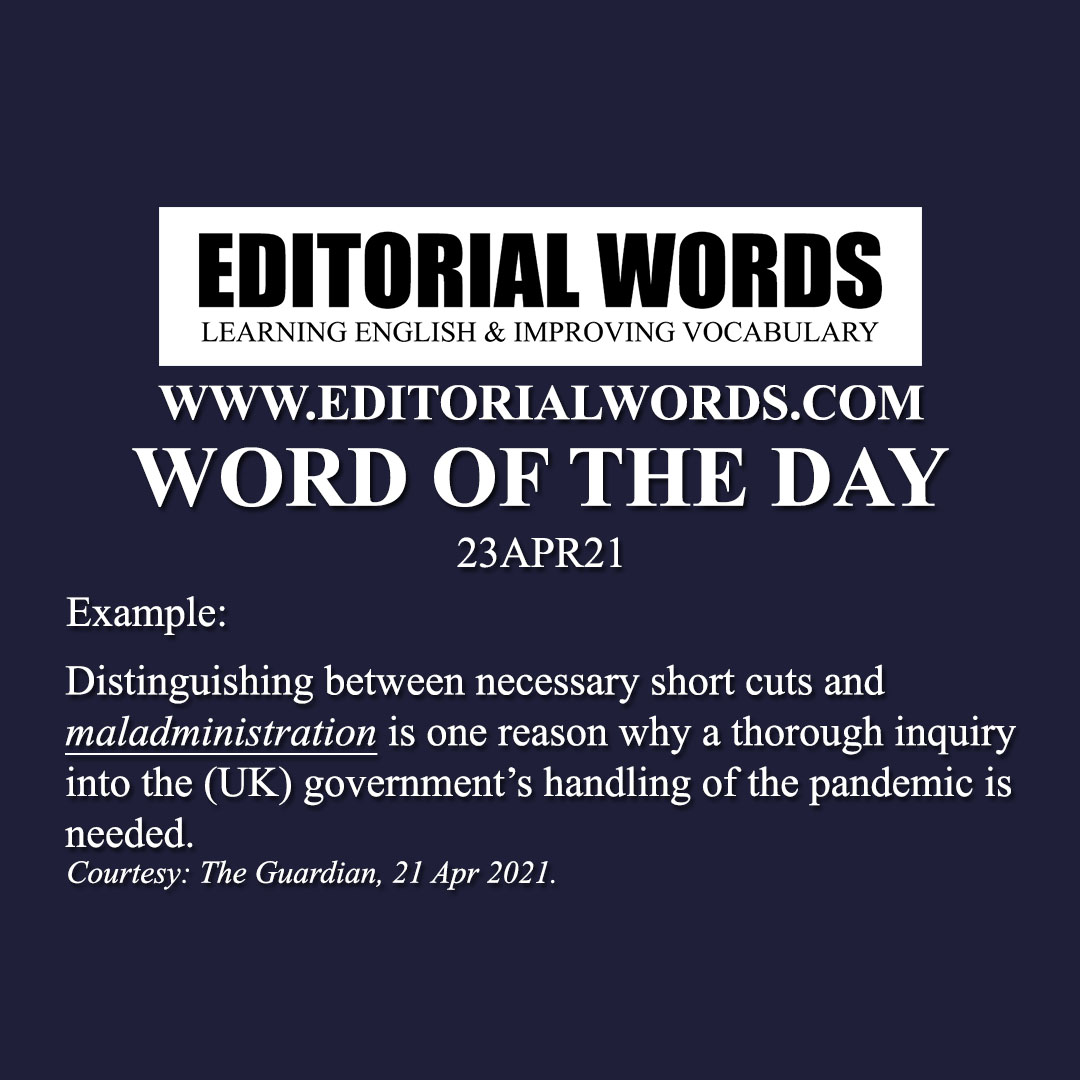 This word is present in The Guardian article The Guardian view on textocracy: bring politics back into the open and click here to read it.
Courtesy: The Guardian
"Phrasal Verbs" We Learnt Last Week
"Idioms & Phrases" We Learnt Last Week
"Important Definitions" We Learnt Last Week
Recent Word Lists For The Hindu Editorial Articles