Today's "Phrase of the Day" is "move heaven and earth to do something" and its meaning is "do one's best, make every effort, try as hard as one can, give one's all".
Example Sentence: The (UK) prime minister has defended his action on the grounds that he was "moving heaven and earth" to procure life-saving equipment.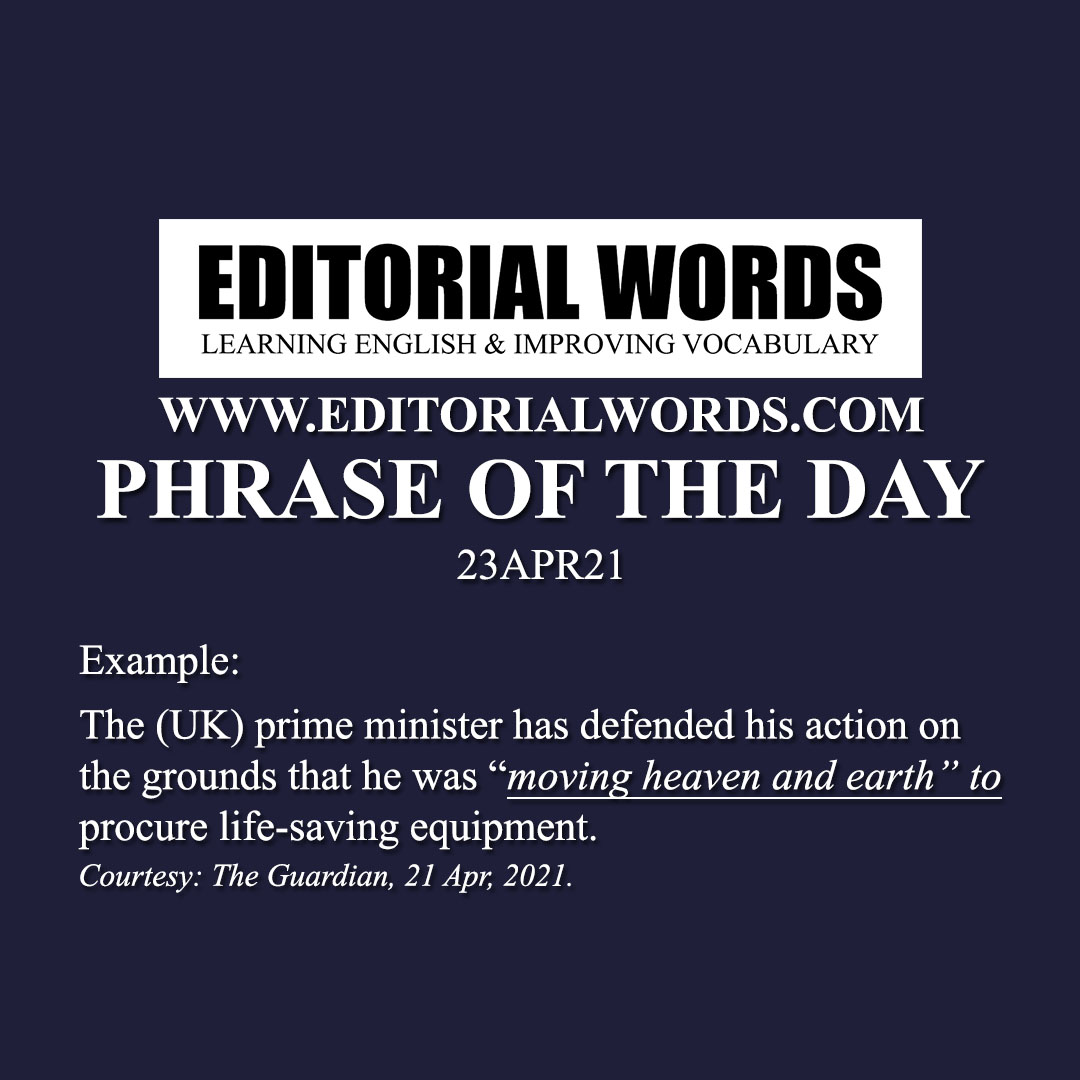 This phrase is present in The Guardian article The Guardian view on textocracy: bring politics back into the open and click here to read it.
Courtesy: The Guardian
"Phrasal Verbs" We Learnt Last Week
"Idioms & Phrases" We Learnt Last Week
"Important Definitions" We Learnt Last Week
Recent Word Lists For The Hindu Editorial Articles