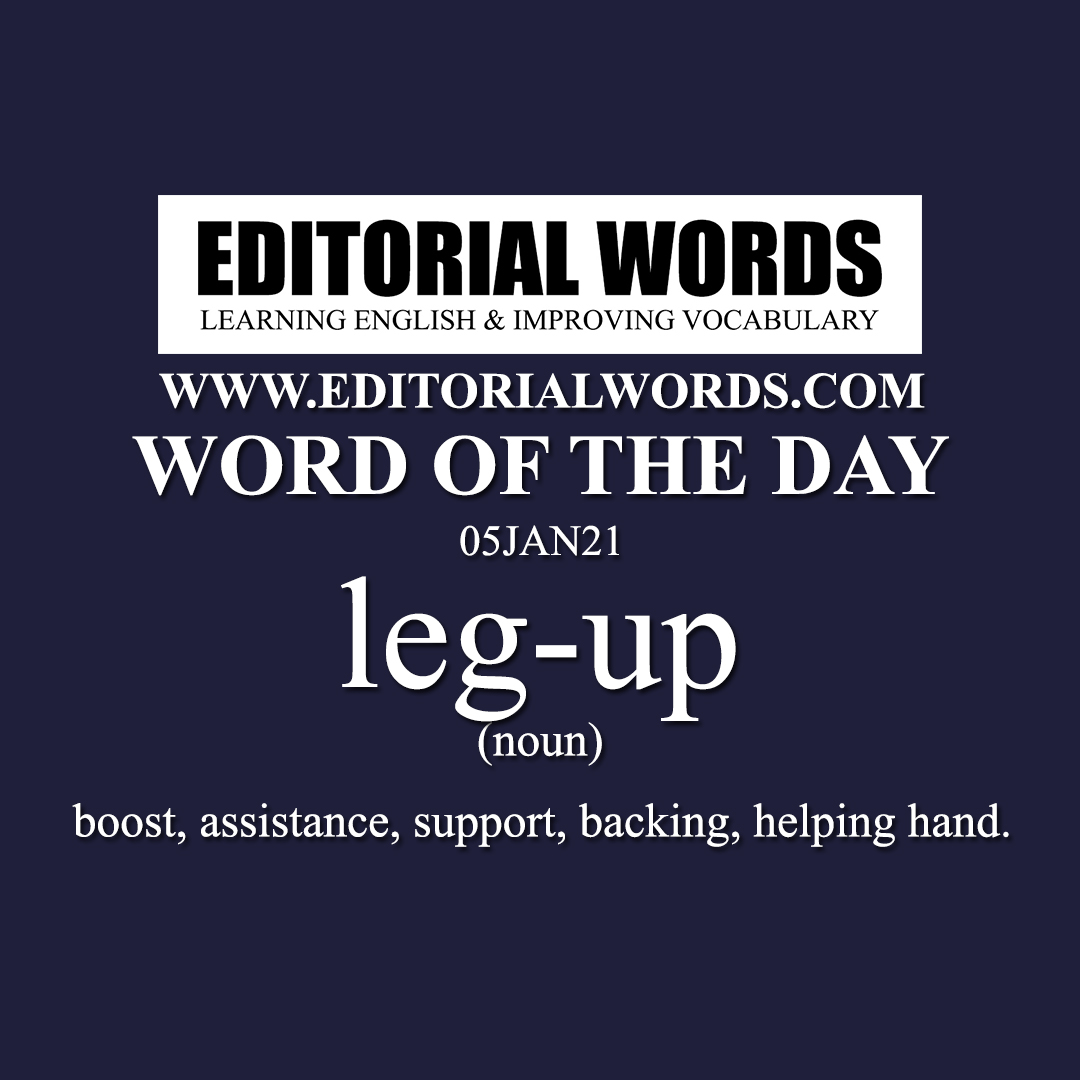 Today's "Word of the Day" is leg-up and it is a noun meaning "boost, assistance, support, backing, helping hand".
Example Sentence: Any income traceable to the use of fake bills and other GST frauds shall be considered concealed income and attract severe penalties so direct tax collections may also get a leg-up while better compliance pushed GST collections to a record high of ₹1.15 lakh crore in December 2020.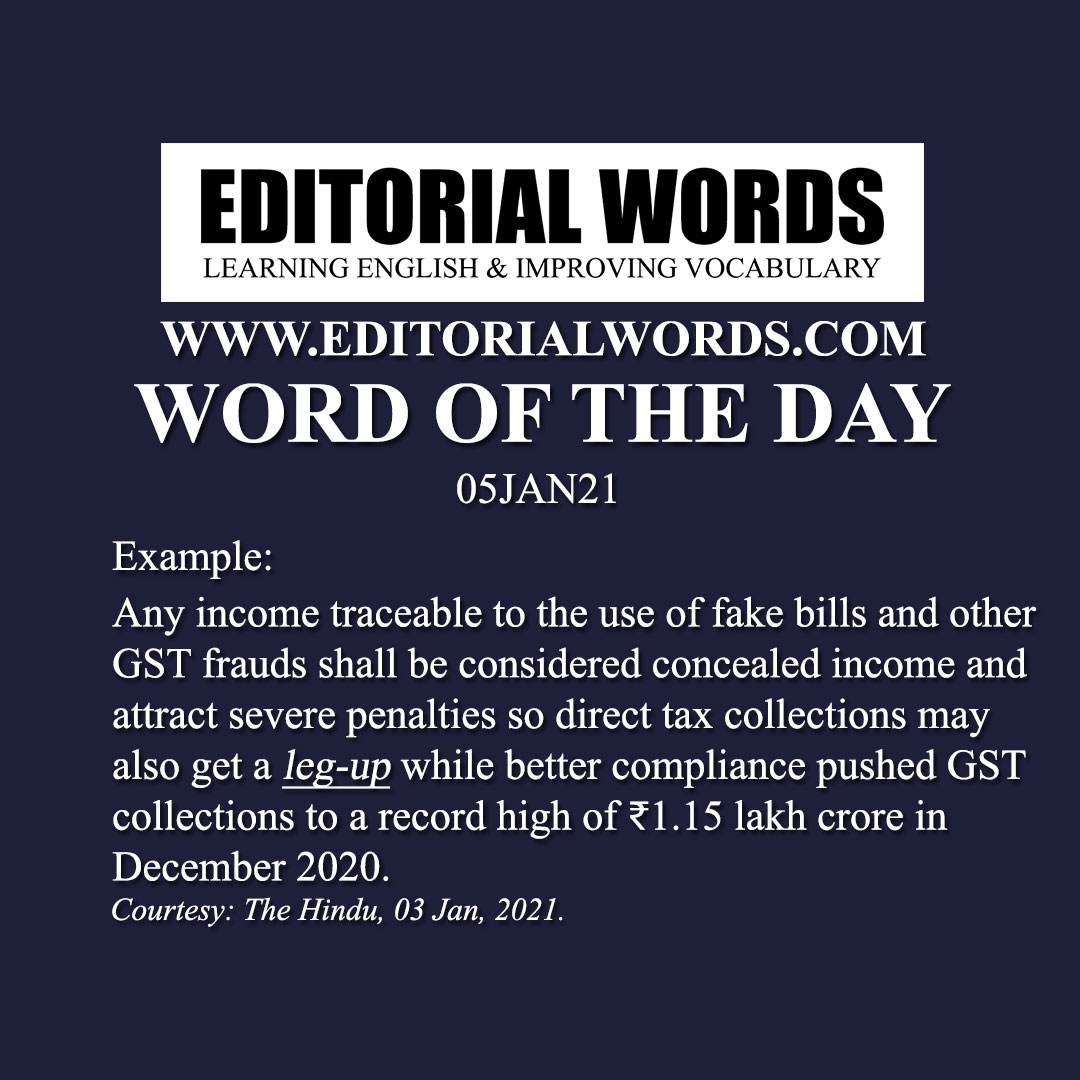 This word is present in The Hindu article Government ropes in I-T department to crack down on GST fraud and click here to read it.
Courtesy: The Hindu
"Phrasal Verbs" We Learnt Last Week
"Idioms & Phrases" We Learnt Last Week
"Important Definitions" We Learnt Last Week
Recent Word Lists For The Hindu Editorial Articles