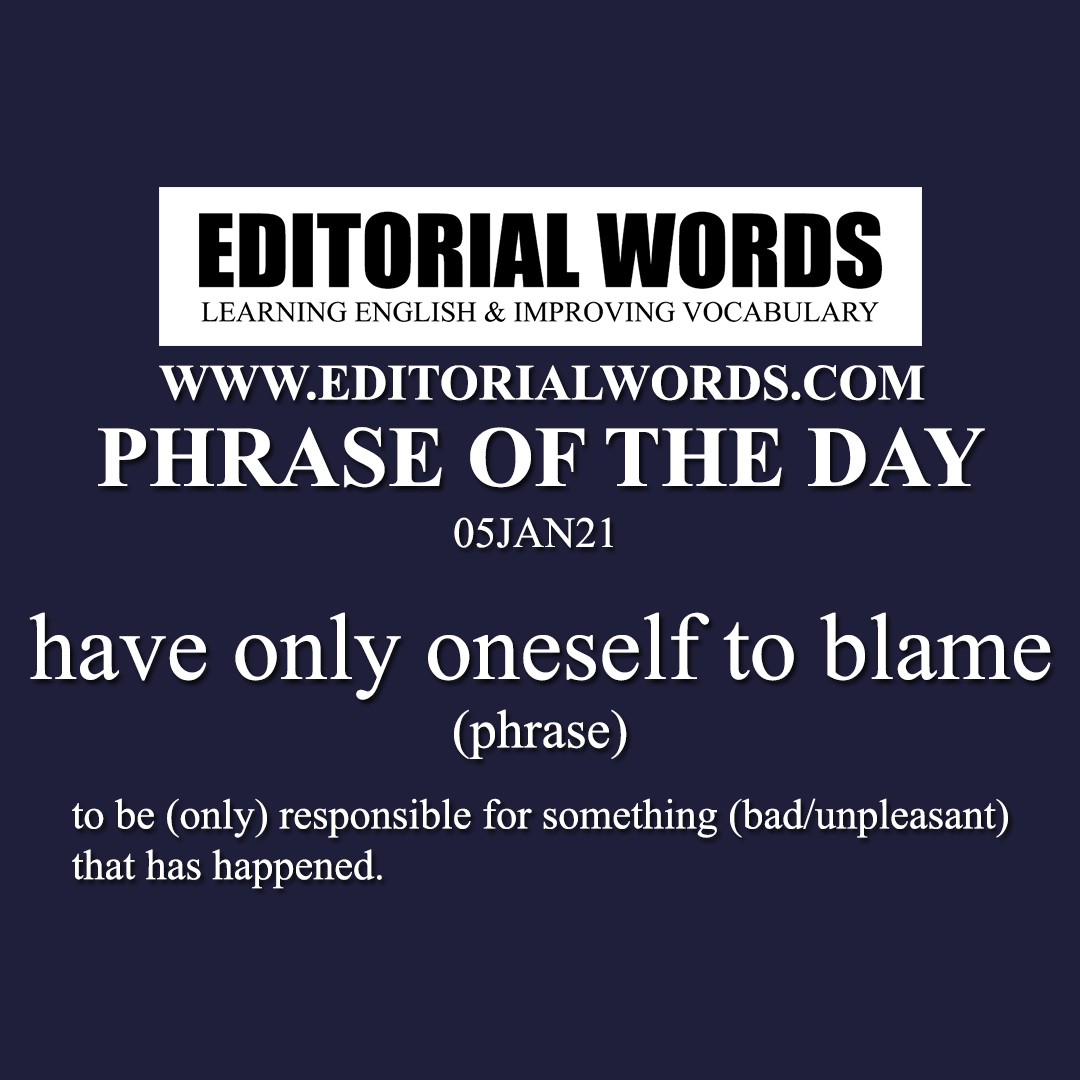 Today's "Phrase of the Day" is "have only oneself to blame" and it is a phrase meaning "to be (only) responsible for something (bad/unpleasant) that has happened".
Example Sentence: After all, Mr. Trump has not been punished for his transgressions (violation/breach) against tradition, decency, and the law. Instead, he has been rewarded. He thinks he can get away with (escape blame/punishment for) almost anything. The Republican party has only itself to blame for incubating (supporting & aiding the development of) Trumpism, a parasitical (bloodsucking/exploitative) ideology that threatens to take over the host.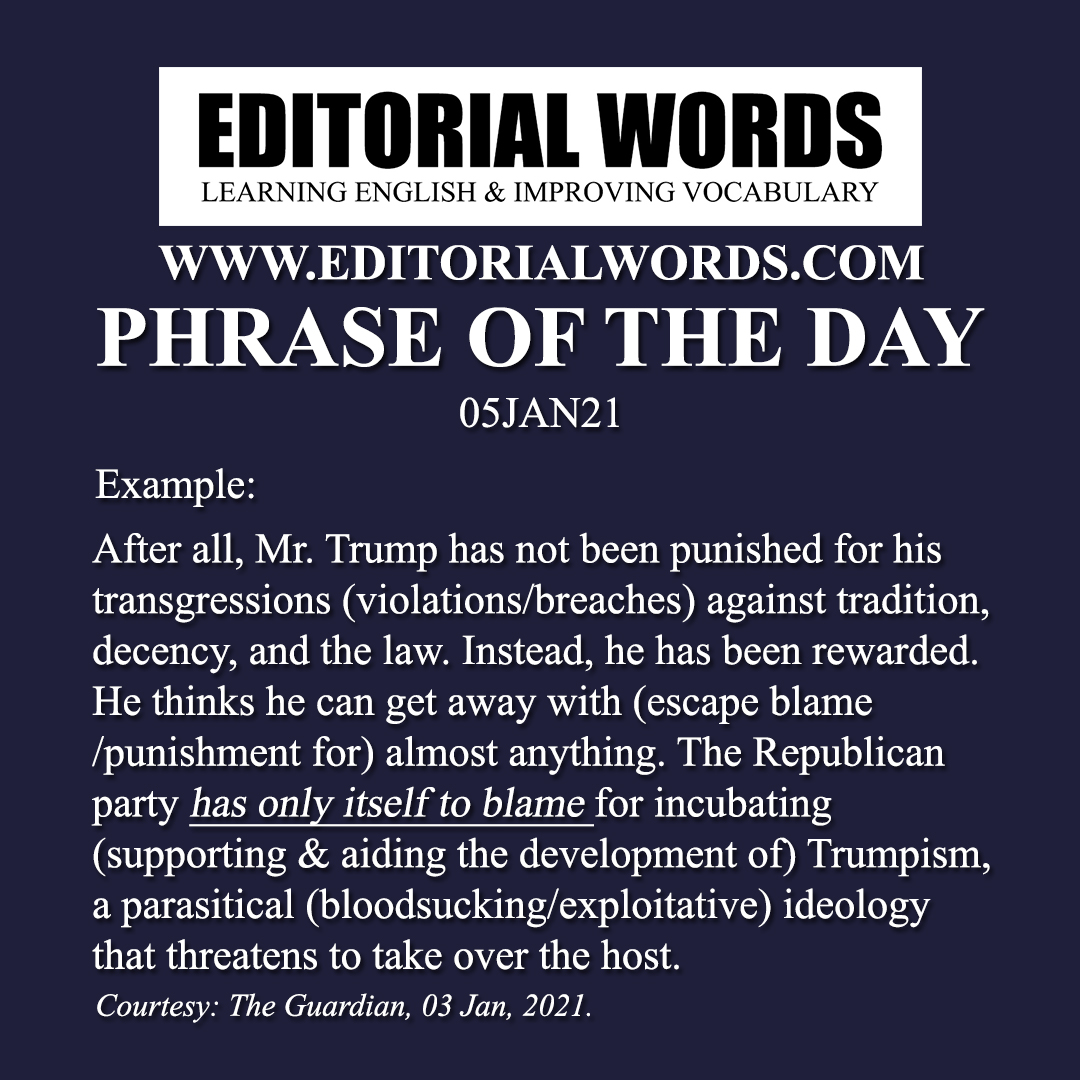 This phrase is present in The Guardian article The Guardian view on Trump's strategy: overturn result, cheat democracy and click here to read it.
Courtesy: The Guardian
"Phrasal Verbs" We Learnt Last Week
"Idioms & Phrases" We Learnt Last Week
"Important Definitions" We Learnt Last Week
Recent Word Lists For The Hindu Editorial Articles