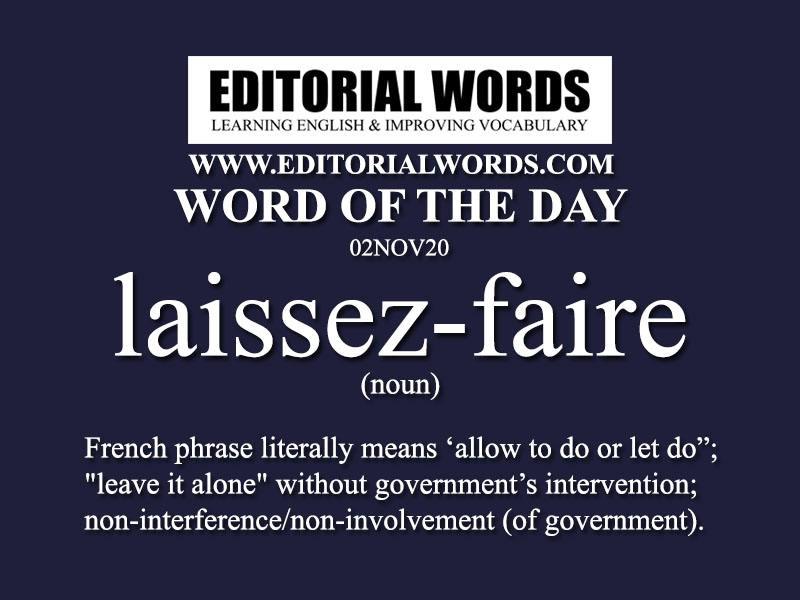 Today's "Word of the Day" is "laissez-faire" and it is a noun meaning "French phrase literally means 'allow to do or let do"; "leave it alone" without government's intervention; non-interference/non-involvement (of government)".
Example Sentence: On the other hand, the French policy mandating assimilation into a prescriptively "lay" society – unlike British-style laissez-faire multiculturalism – appears too rigid. Macron should think again about how it is applied.
This word is present in The Guardian article Muslims' rage at Macron threatens to escalate tensions across Europe and click here to read it.
Courtesy: The Guardian
"Phrasal Verbs" We Learnt Last Week
"Idioms & Phrases" We Learnt Last Week
"Important Definitions" We Learnt Last Week
Recent Word Lists For The Hindu Editorial Articles