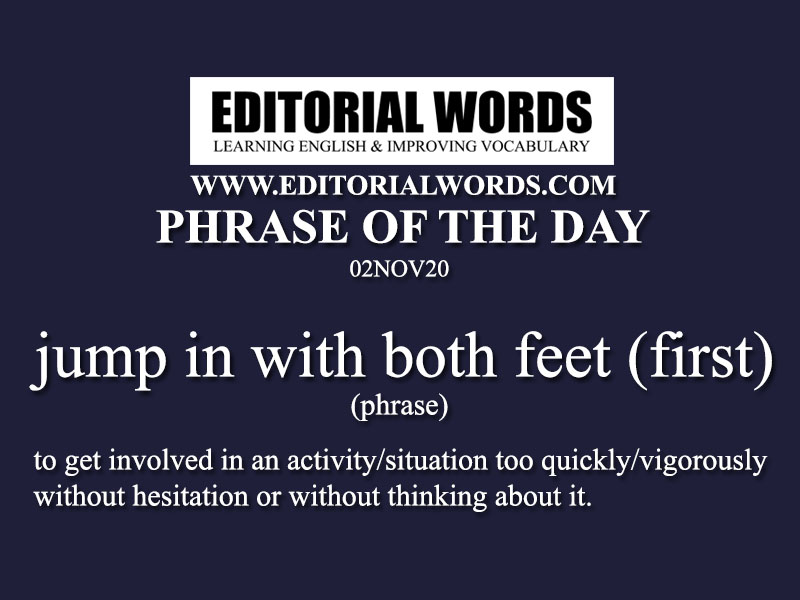 Today's "Phrase of the Day" is "jump in with both feet (first)" and its meaning is "to get involved in an activity/situation too quickly/vigorously without hesitation or without thinking about it".
Example Sentence: The destructive impact of Covid-19 has frayed tempers further, putting governments and citizens everywhere under pressure. Into this giant mantrap Macron has jumped feet-first, increasing, not reducing, misunderstanding at a time of extreme stress.
This phrase is present in The Guardian article Muslims' rage at Macron threatens to escalate tensions across Europe and click here to read it.
Courtesy: The Guardian
"Phrasal Verbs" We Learnt Last Week
"Idioms & Phrases" We Learnt Last Week
"Important Definitions" We Learnt Last Week
Recent Word Lists For The Hindu Editorial Articles
Recent Advanced Word Lists For The Hindu Lead Articles