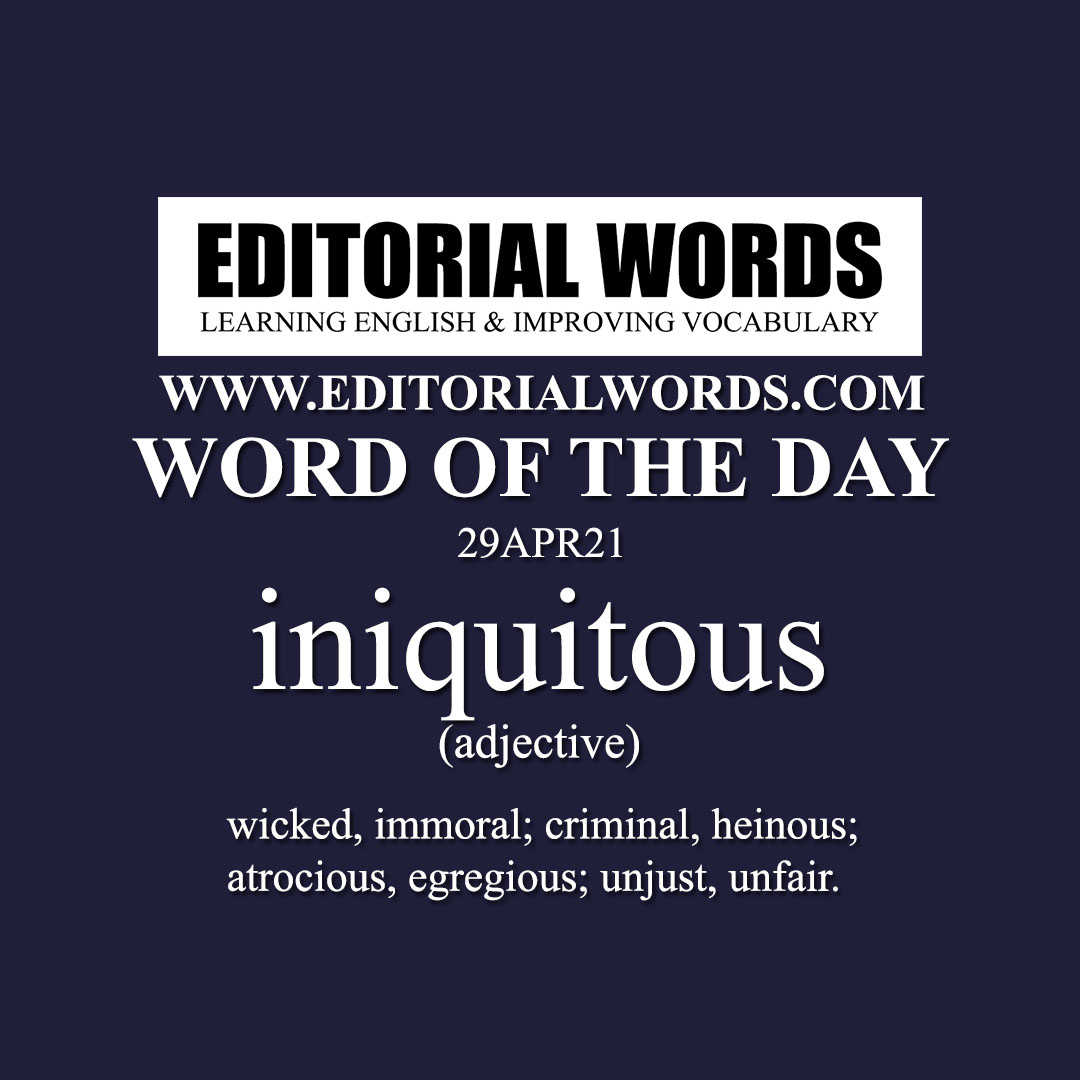 Today's "Word of the Day" is "iniquitous" and it is an adjective meaning "wicked, immoral; criminal, heinous; atrocious, egregious; unjust, unfair".
Example Sentence: In February, the Department for Business, Energy and Industrial Strategy received a report on the iniquitous practice of "fire and rehire", an unscrupulous (unprincipled/unethical) tactic used by employers to unilaterally impose inferior/worse terms and conditions on employees… Some companies have used Covid as cover and an excuse to force through cost-cutting strategies that predated the virus.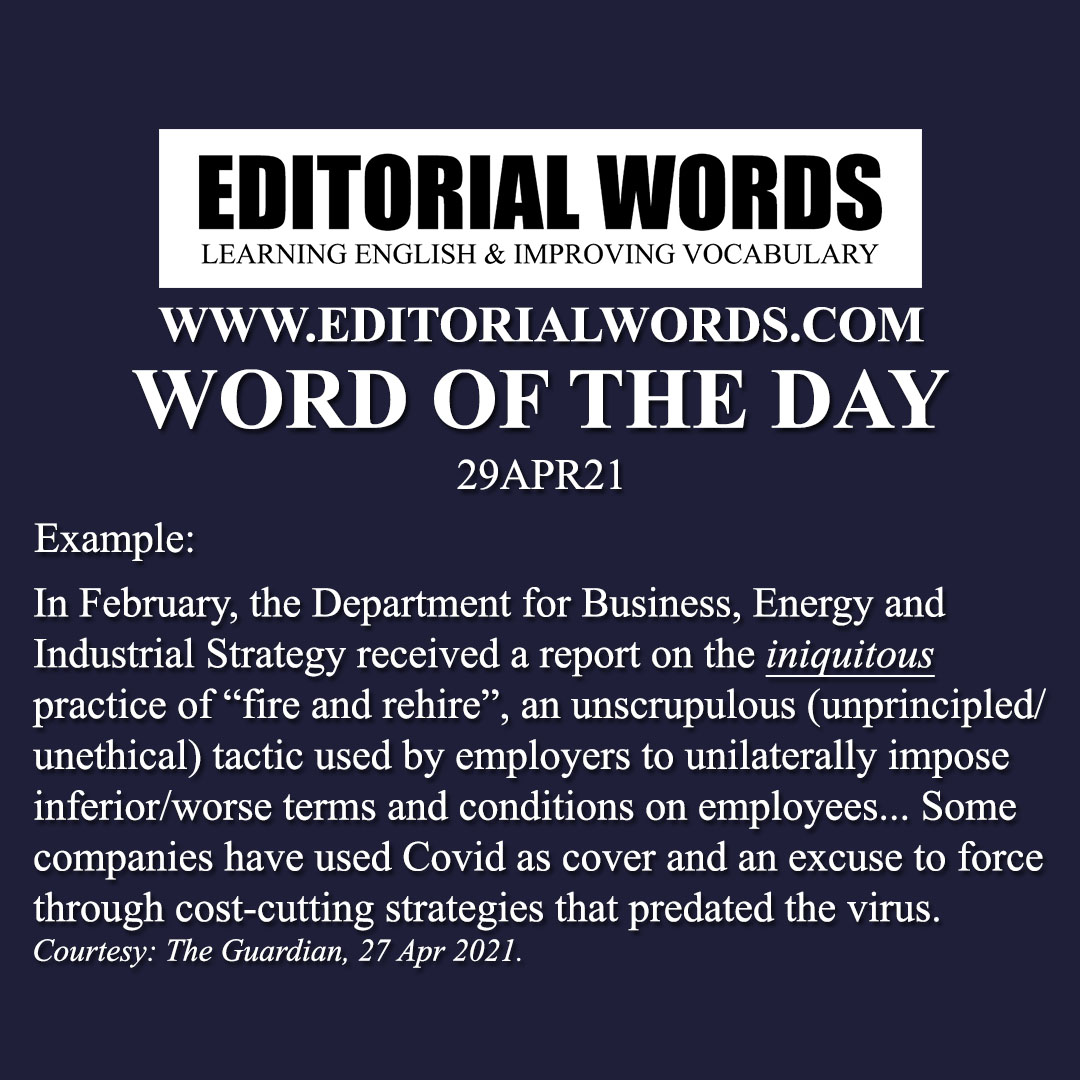 This word is present in The Guardian article The Guardian view on fire-and-rehire business tactics: change the law and click here to read it.
Courtesy: The Guardian
"Phrasal Verbs" We Learnt Last Week
"Idioms & Phrases" We Learnt Last Week
"Important Definitions" We Learnt Last Week
Recent Word Lists For The Hindu Editorial Articles