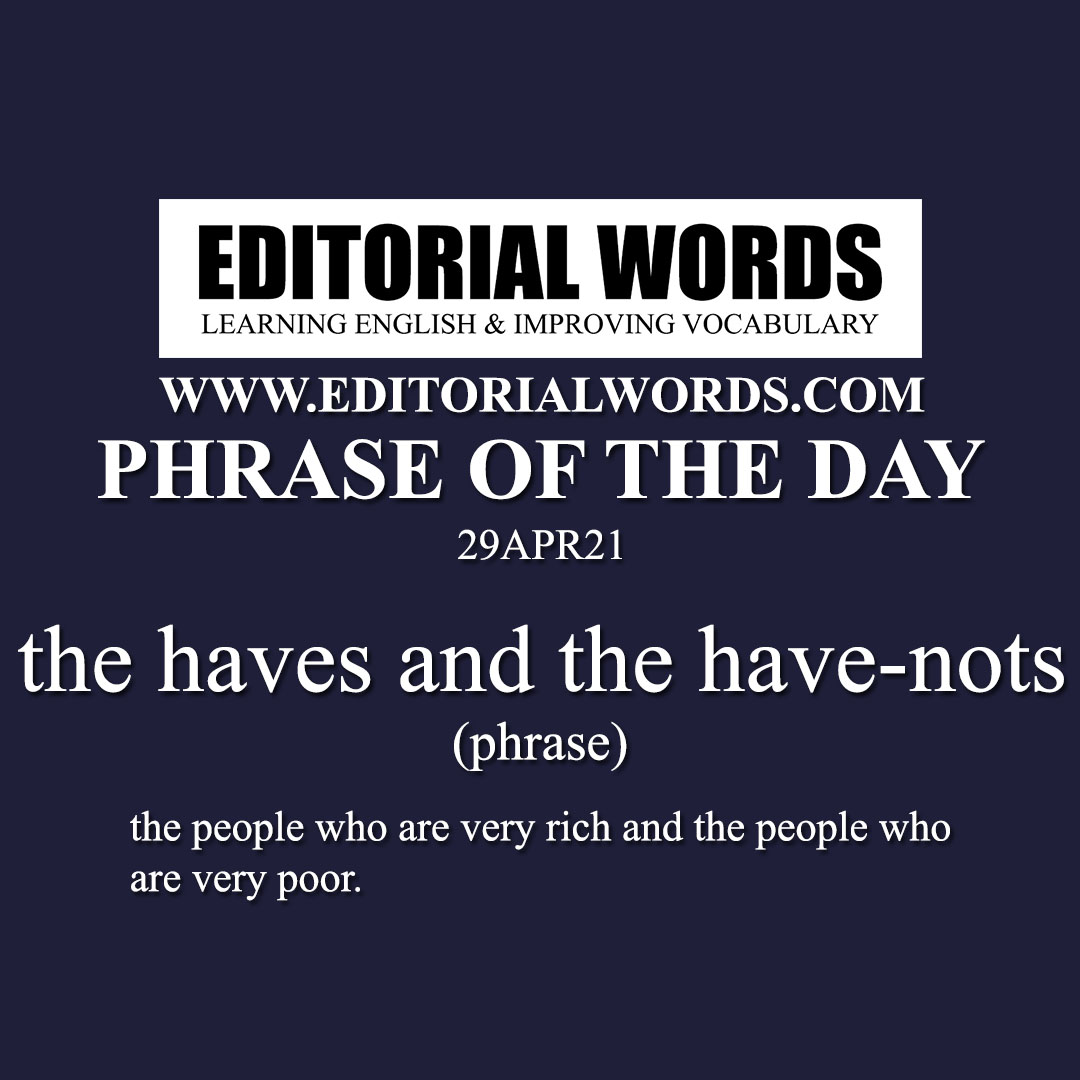 Today's "Phrase of the Day" is "the haves and the have-nots" and it is a phrase meaning "the people who are very rich and the people who are very poor".
Example Sentence: If countries who can afford to share choose not to, this pandemic will drag on, resulting in more deaths, suffering and economic hardship. We're in danger of creating a fragmented, unequal world of haves and have-nots, where it will be far harder to come together and address the shared challenges of this century.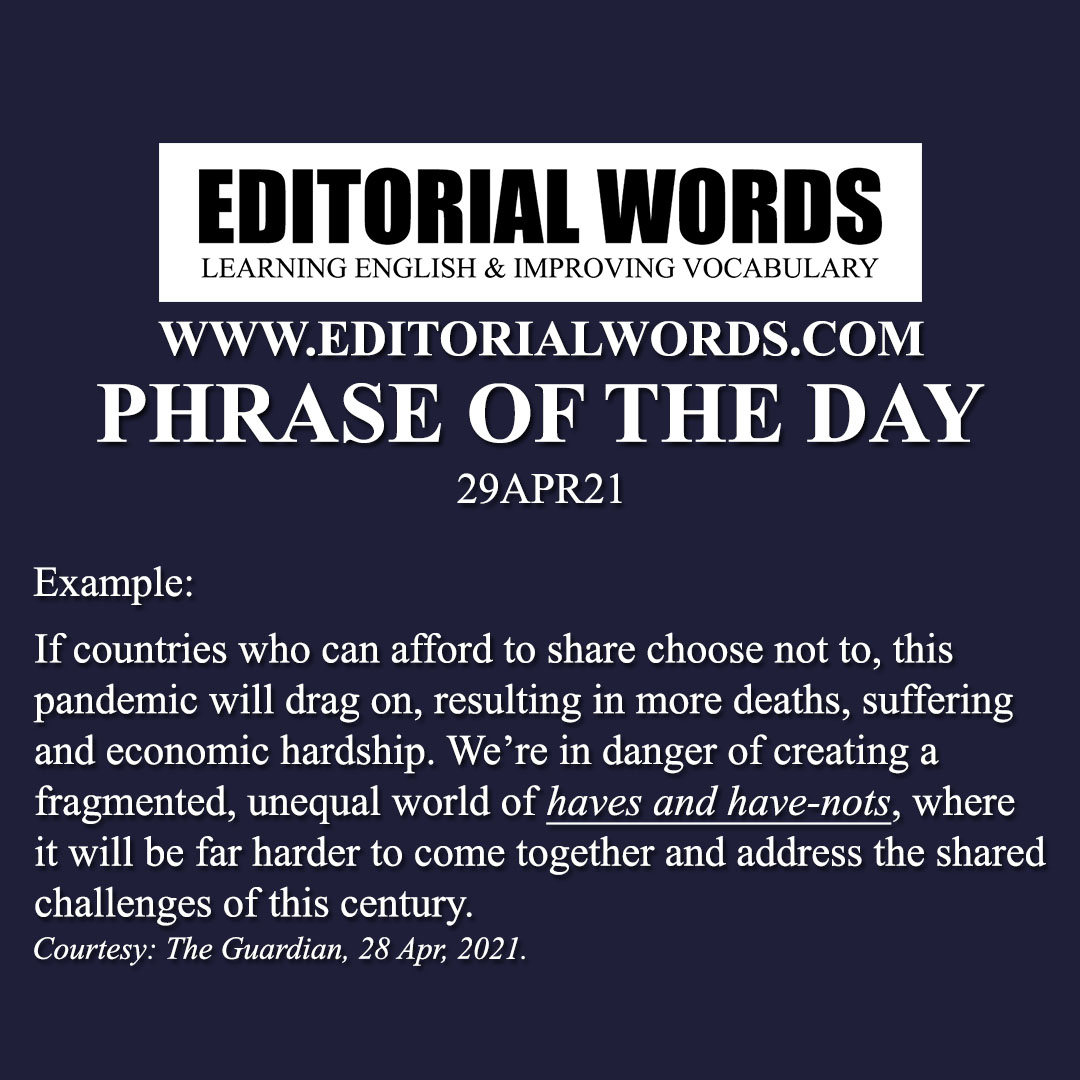 This phrase is present in The Guardian article Political leaders must ensure Covid vaccines aren't the preserve of the rich and click here to read it.
Courtesy: The Guardian
"Phrasal Verbs" We Learnt Last Week
"Idioms & Phrases" We Learnt Last Week
"Important Definitions" We Learnt Last Week
Recent Word Lists For The Hindu Editorial Articles