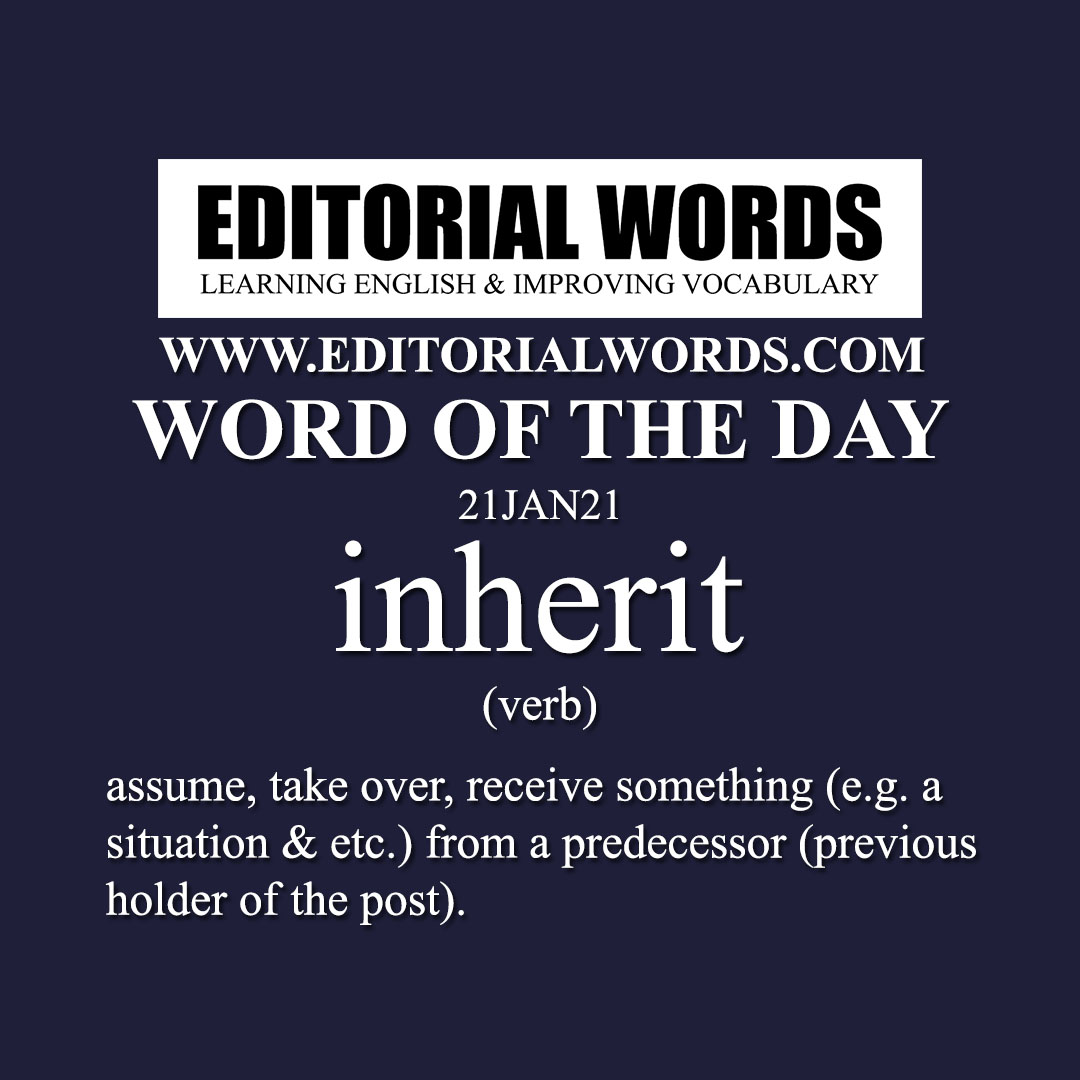 Today's "Word of the Day" is inherit and it is a verb meaning "assume, take over, receive something (e.g. a situation & etc.) from a predecessor (previous holder of the post)".
Example Sentence: A veteran of Washington first elected to the Senate in 1972, where he served until becoming vice-president under Barack Obama in 2009, Biden enters the White House with one of the deepest résumés in American political history, experience he will rely on as inherits a country ravaged by disease, economic turmoil and political upheaval.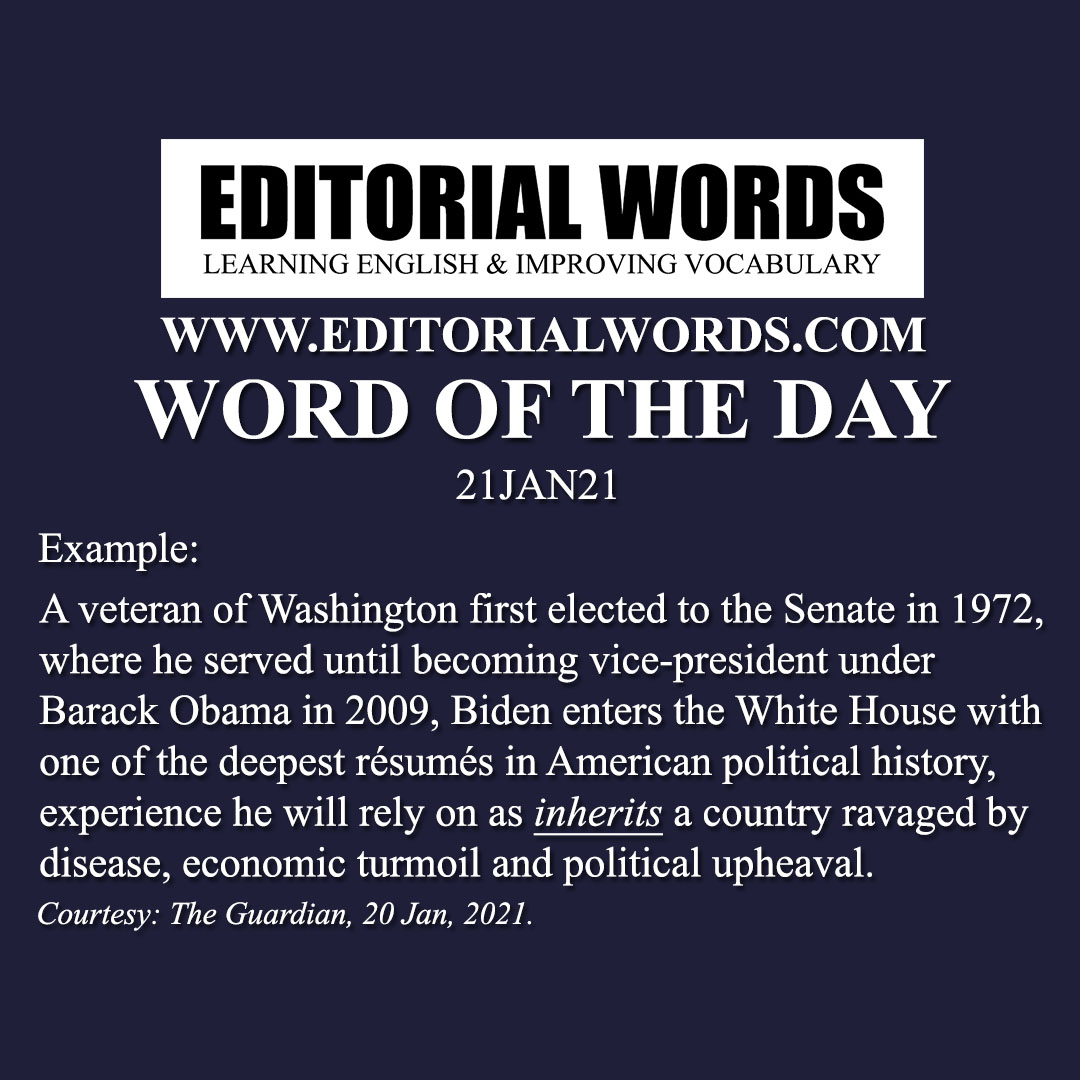 This word is present in The Guardian article Joe Biden sworn in as 46th president of the United States, and click here to read it.
Courtesy: The Guardian
"Phrasal Verbs" We Learnt Last Week
"Idioms & Phrases" We Learnt Last Week
"Important Definitions" We Learnt Last Week
Recent Word Lists For The Hindu Editorial Articles