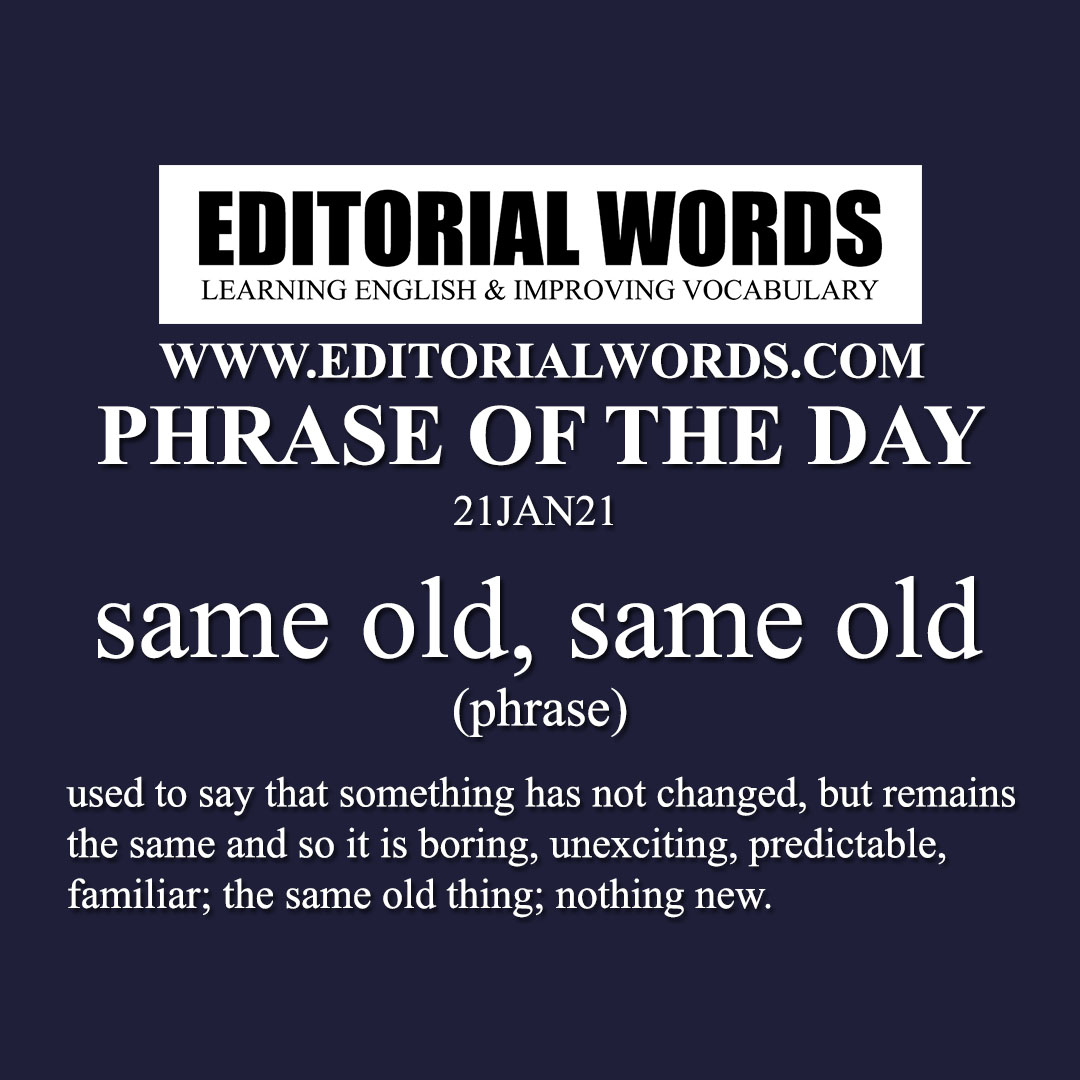 Today's "Phrase of the Day" is "same old, same old" and it is a phrase meaning "used to say that something has not changed, but remains the same and so it is boring, unexciting, predictable, familiar; the same old thing; nothing new".
Example Sentence: In this moment of unprecedented crises, the US Congress (legislature) and the Biden administration must respond through unprecedented action. No more business as usual. No more same old, same old.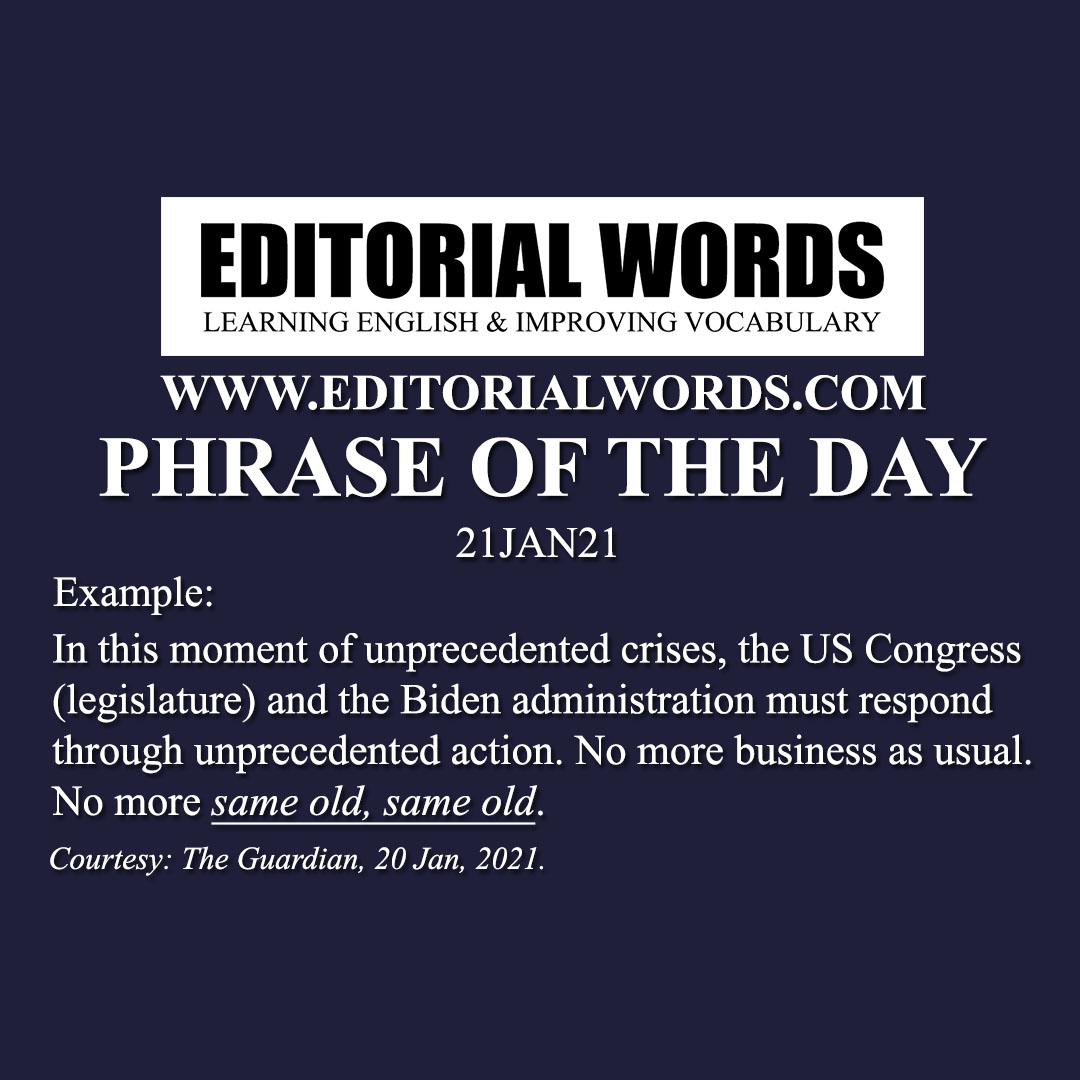 This phrase is present in The Guardian article Joe Biden must put an end to business as usual. Here's where to start, and click here to read it.
Courtesy: The Guardian
"Phrasal Verbs" We Learnt Last Week
"Idioms & Phrases" We Learnt Last Week
"Important Definitions" We Learnt Last Week
Recent Word Lists For The Hindu Editorial Articles