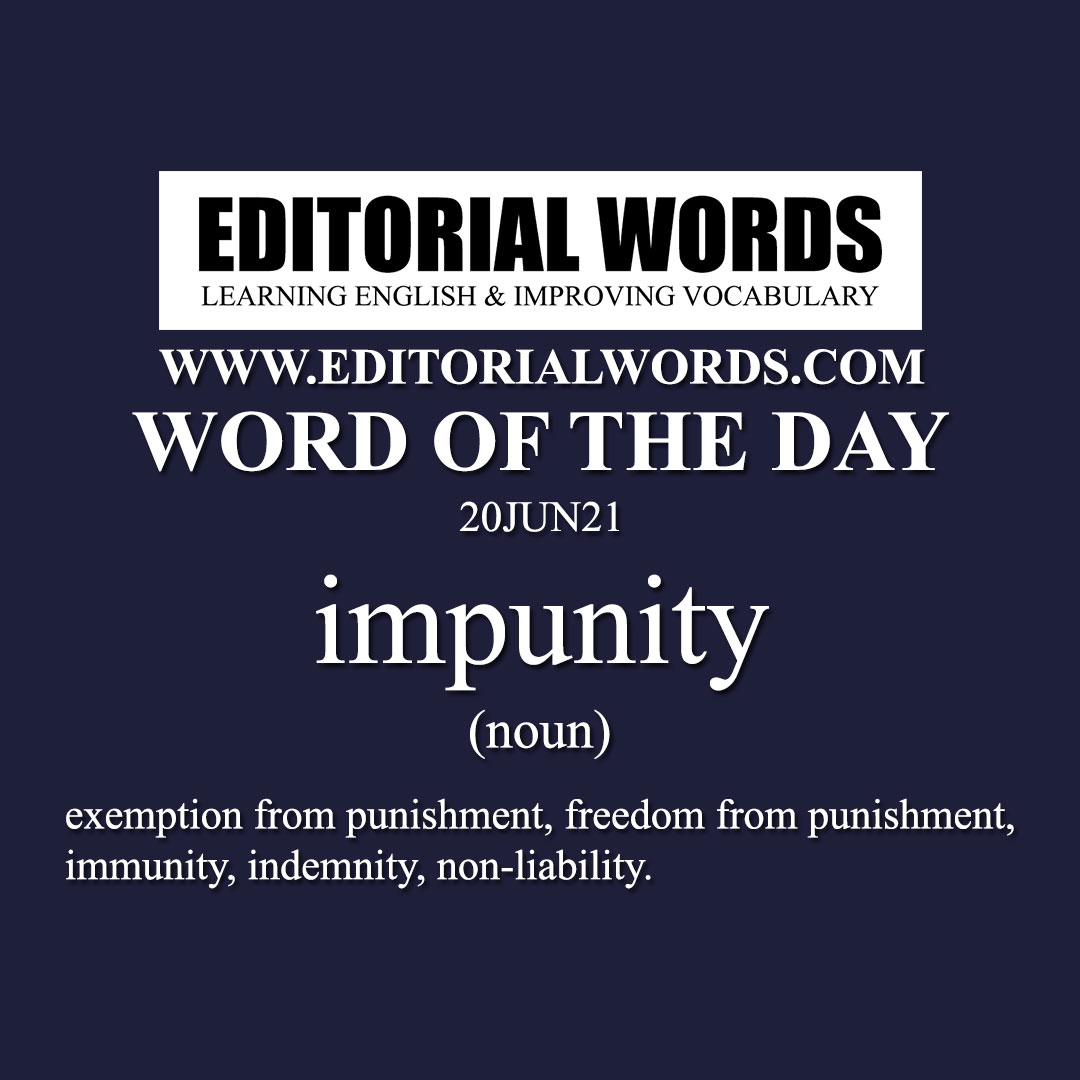 Today's "Word of the Day" is "impunity" and it is a noun meaning "exemption from punishment, freedom from punishment, immunity, indemnity, non-liability".
Example Sentence: The collapse in rape prosecutions has created a climate of impunity. Women are right to be furious… The (UK) government's frank admission of failure is praiseworthy. But promises to turn over a new leaf are never enough. Abused women and the organisations that work with them know this better than most.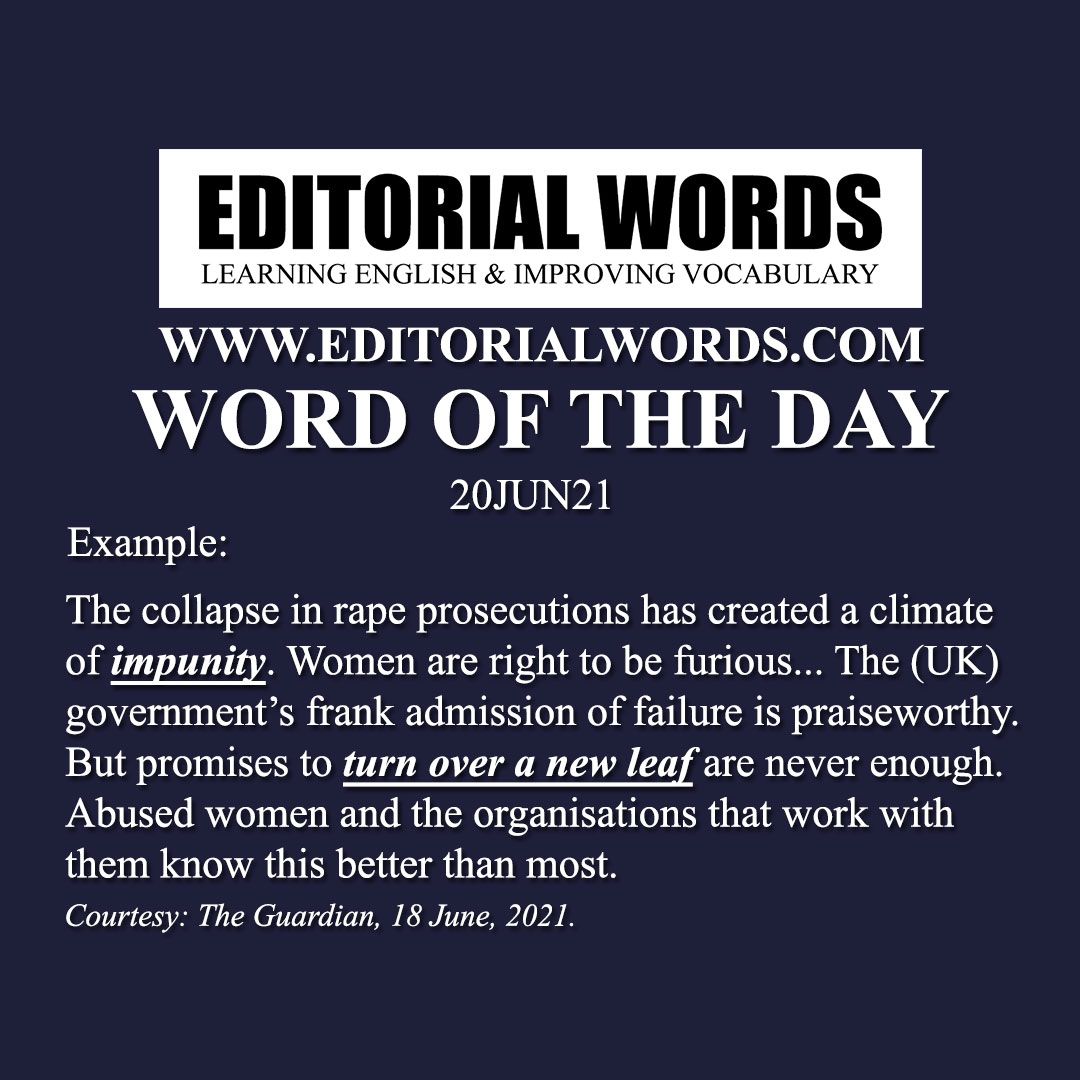 This phrase is present in The Guardian article The Guardian view on the rape review: sorry is not enough and click here to read it.
Courtesy: The Guardian
"Phrasal Verbs" We Learnt Last Week
"Idioms & Phrases" We Learnt Last Week
"Important Definitions" We Learnt Last Week
Recent Word Lists For The Hindu Editorial Articles