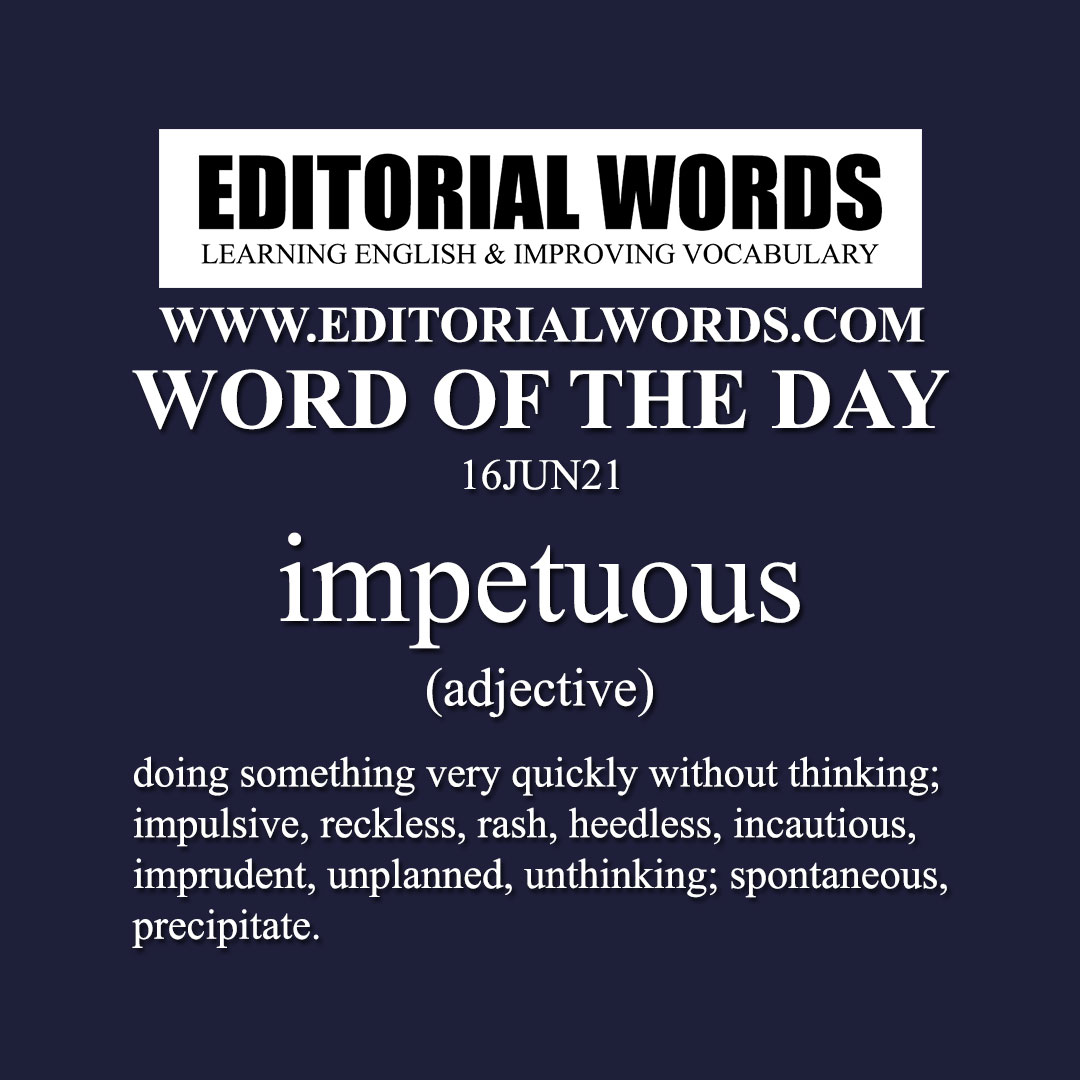 Today's "Word of the Day" is "impetuous" and it is an adjective meaning "doing something very quickly without thinking; impulsive, reckless, rash, heedless, incautious, imprudent, unplanned, unthinking; spontaneous, precipitate".
Example Sentence: In a rare interview with US media released Friday, Putin voiced hope that Biden would be less impetuous than Donald Trump, who infamously sided with the Russian leader against the views of his own intelligence chiefs.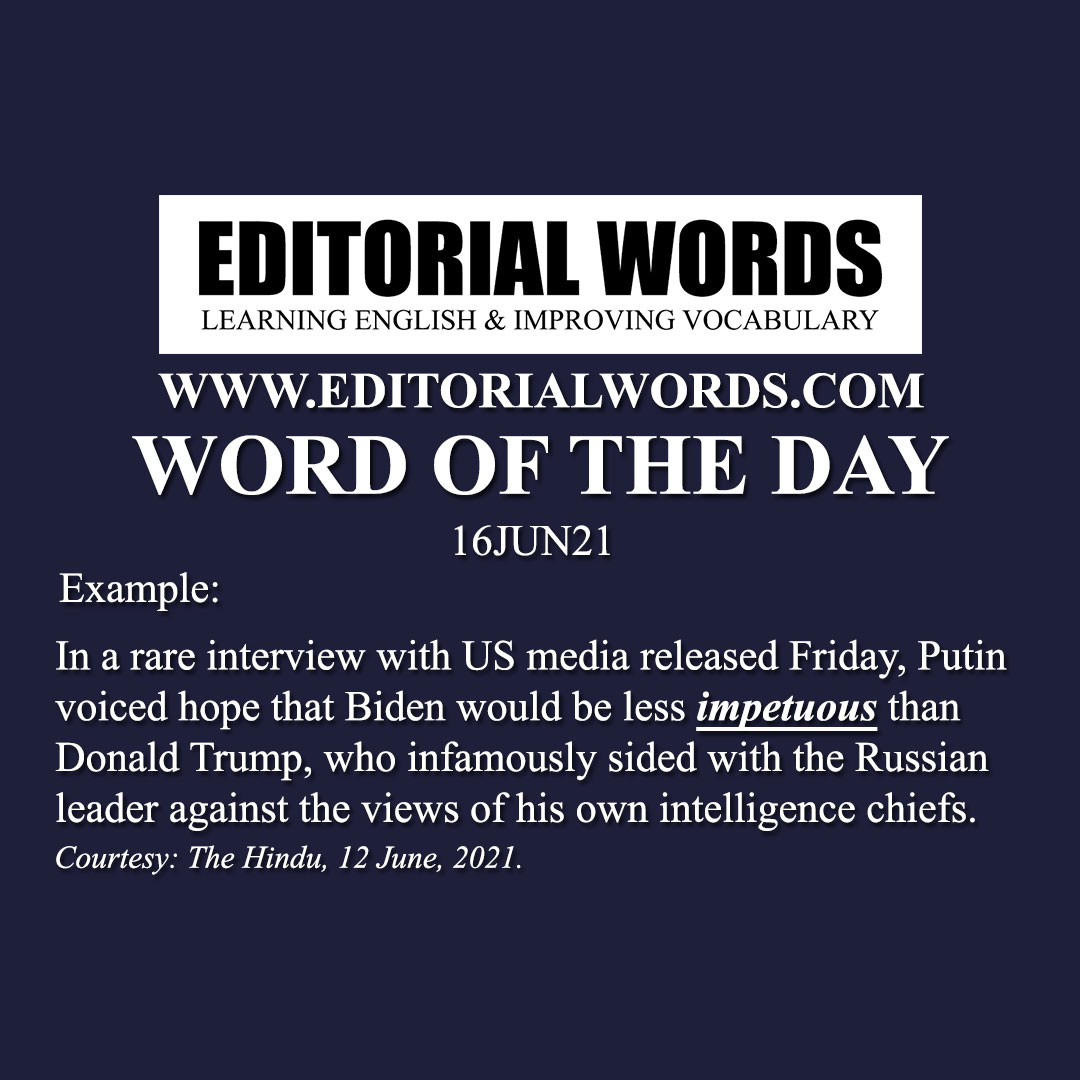 This word is present in The Hindu article G7 leaders take on China and plan to stop new pandemics and click here to read it.
Courtesy: The Hindu
"Phrasal Verbs" We Learnt Last Week
"Idioms & Phrases" We Learnt Last Week
"Important Definitions" We Learnt Last Week
Recent Word Lists For The Hindu Editorial Articles