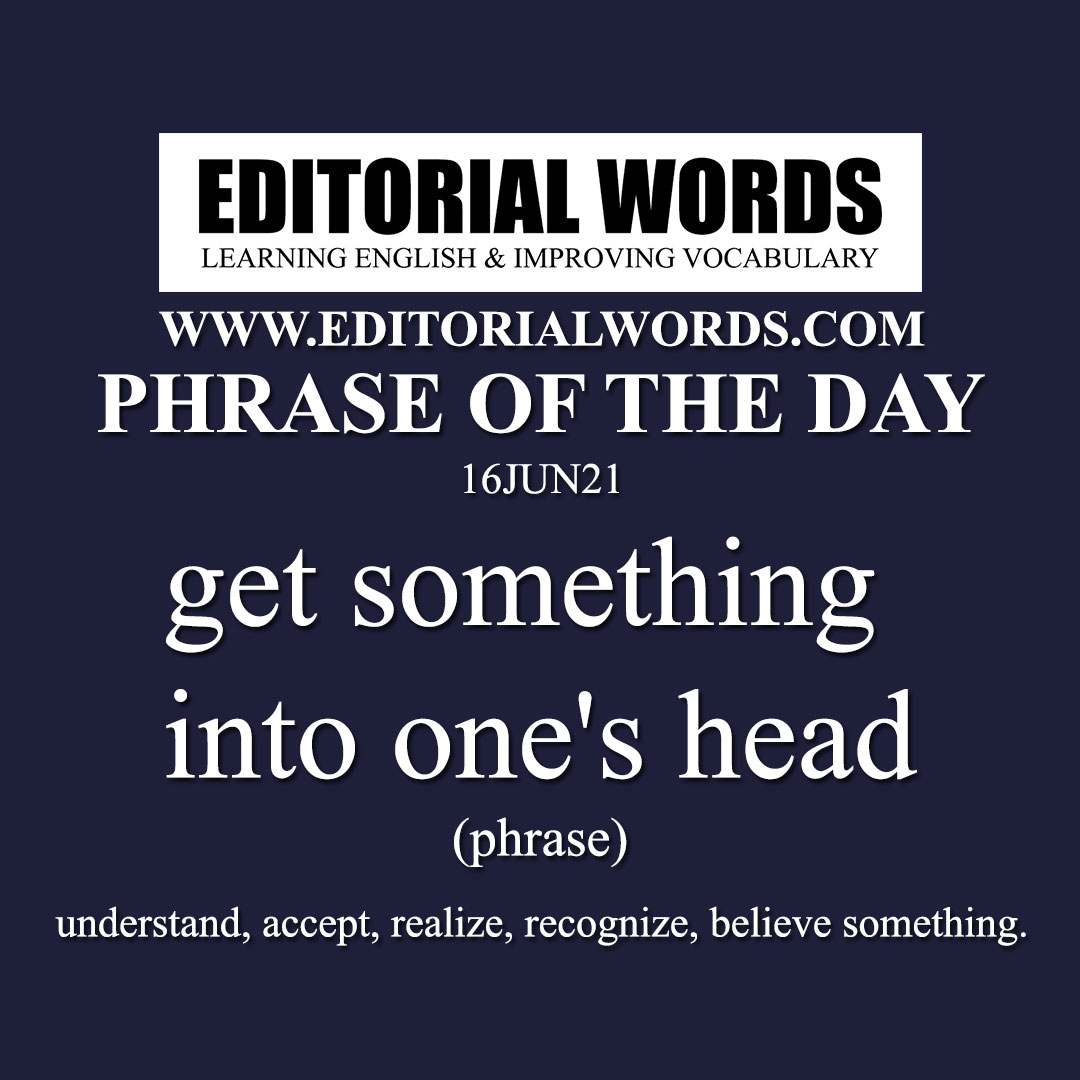 Today's "Phrase of the Day" is "get something into one's head" and its meaning is "understand, accept, realize, recognize, believe something".
Example Sentence: He (Boris Johnson) later said Britain will "not hesitate" to suspend a post-Brexit protocol governing trade there if the EU refuses to change tack. Stressing the UK is a unified territory encompassing Northern Ireland, he told Sky News that "they just need to get that into their heads".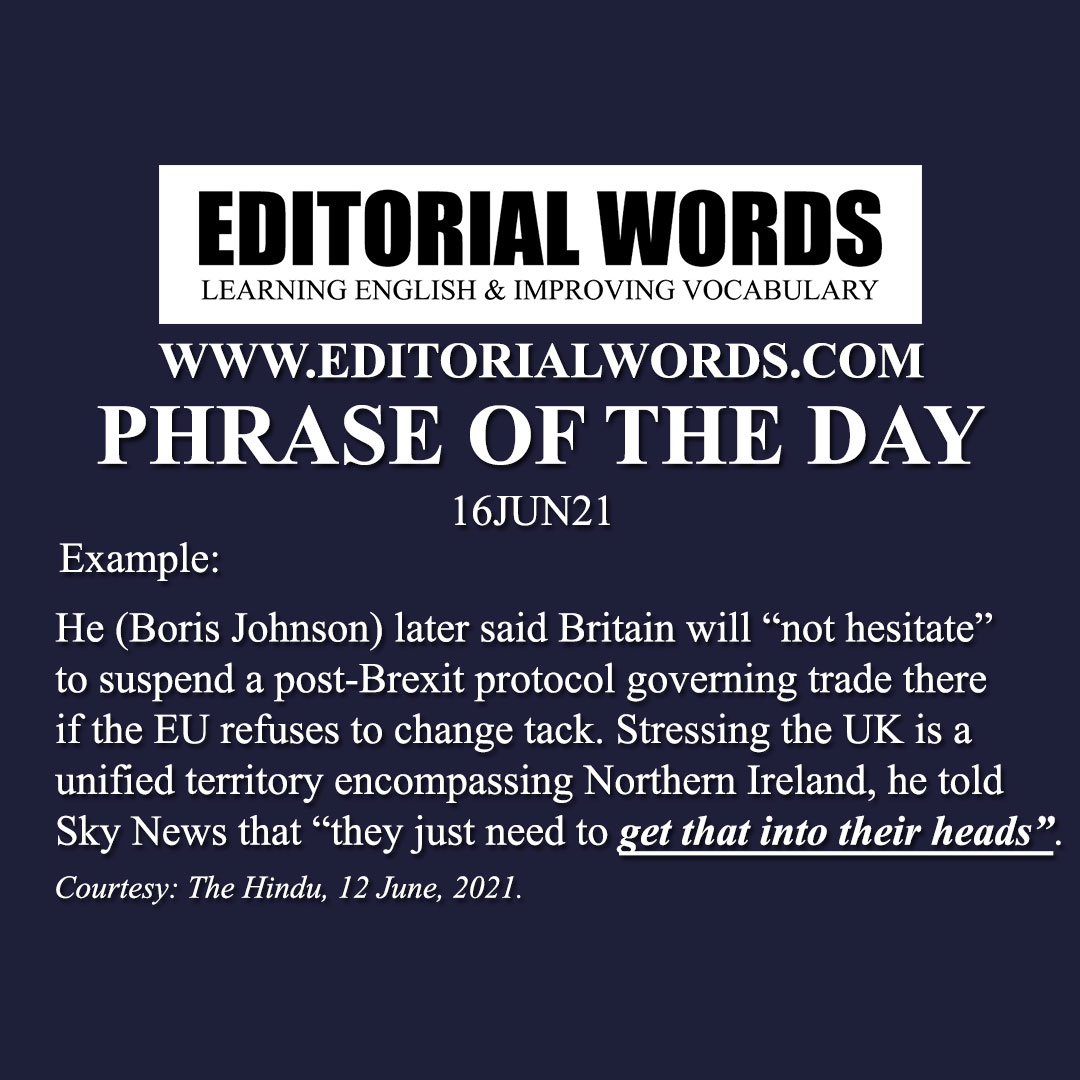 This phrase is present in The Hindu article G7 leaders take on China and plan to stop new pandemics and click here to read it.
Courtesy: The Hindu
"Phrasal Verbs" We Learnt Last Week
"Idioms & Phrases" We Learnt Last Week
"Important Definitions" We Learnt Last Week
Recent Word Lists For The Hindu Editorial Articles