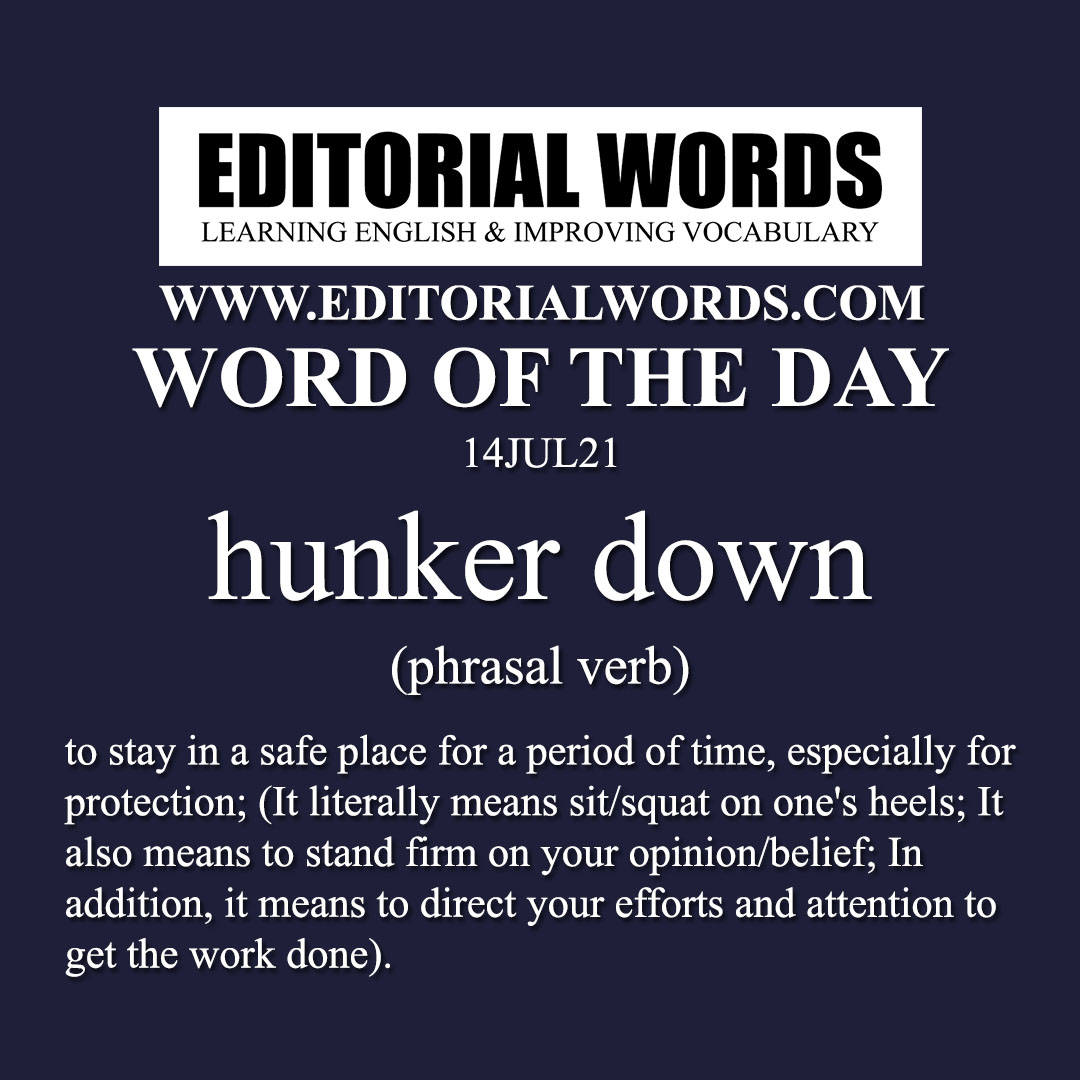 Today's "Word of the Day" is hunker down and it is a phrasal verb meaning "to stay in a safe place for a period of time, especially for protection; (It literally means sit/squat on one's heels; It also means to stand firm on your opinion/belief; In addition, it means to direct your efforts and attention to get the work done)".
Example Sentence: With Covid vaccines working and restrictions lifting across the country, it's finally time for those now vaccinated who have been hunkered down at home to ditch the sweatpants and re-emerge from their Netflix caves. But your brain may not be so eager to dive back into your former social life.
This word is present in The Guardian article The neuroscience behind why your brain may need time to adjust to 'un-social distancing' and click here to read it.
Courtesy: The Guardian
"Phrasal Verbs" We Learnt Last Week
"Idioms & Phrases" We Learnt Last Week
"Important Definitions" We Learnt Last Week
Recent Word Lists For The Hindu Editorial Articles