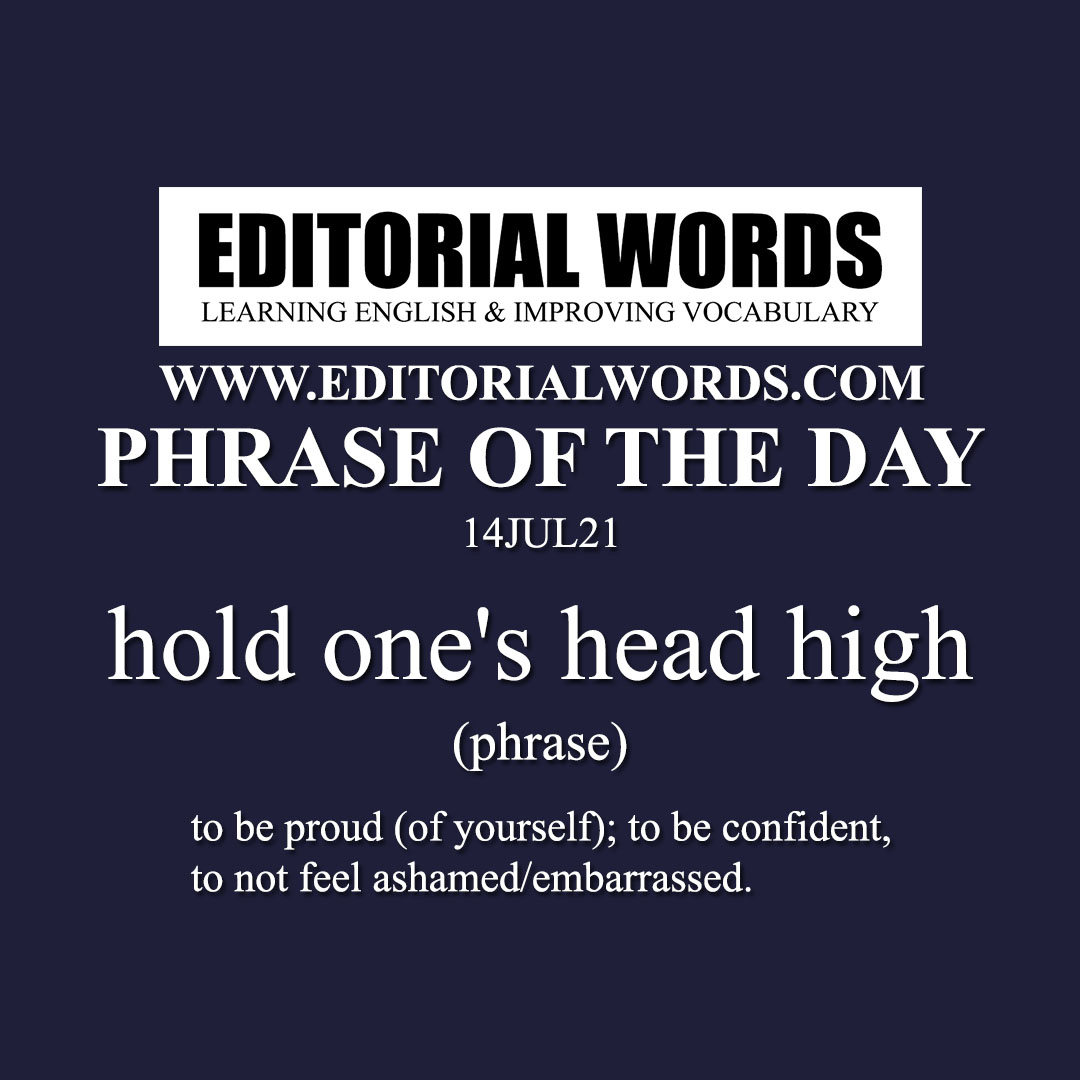 Today's "Phrase of the Day" is hold one's head high and its meaning is "to be proud (of yourself); to be confident, to not feel ashamed/embarrassed".
Example Sentence: Prince William, who is president of the Football Association, tweeted: "England, you've all come so far, but sadly, this time it wasn't our day. You can all hold your heads high, and be so proud of yourselves – I know there's more to come."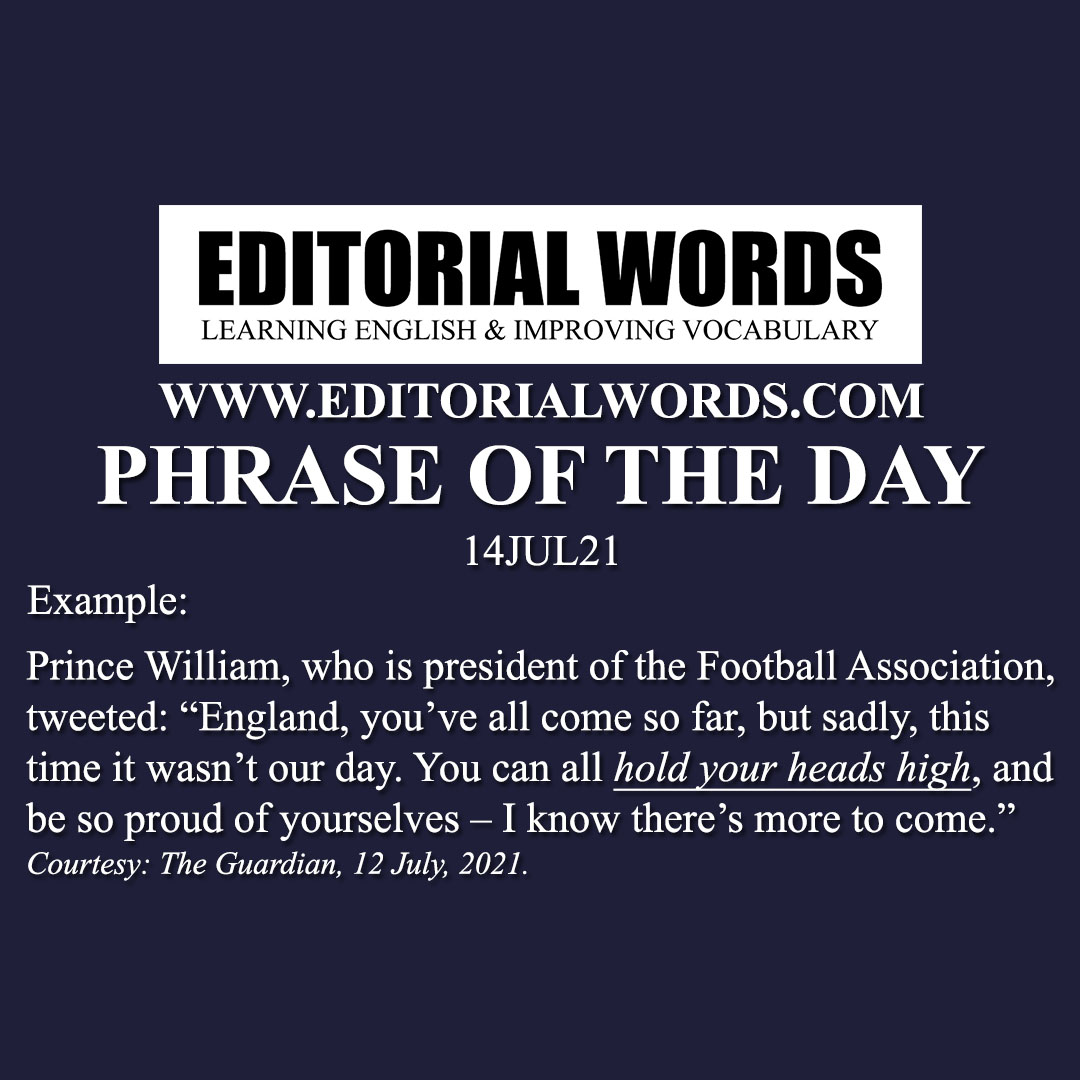 This phrase is present in The Guardian article Boris Johnson and Prince William lead praise for defeated England players and click here to read it.
Courtesy: The Guardian
"Phrasal Verbs" We Learnt Last Week
"Idioms & Phrases" We Learnt Last Week
"Important Definitions" We Learnt Last Week
Recent Word Lists For The Hindu Editorial Articles