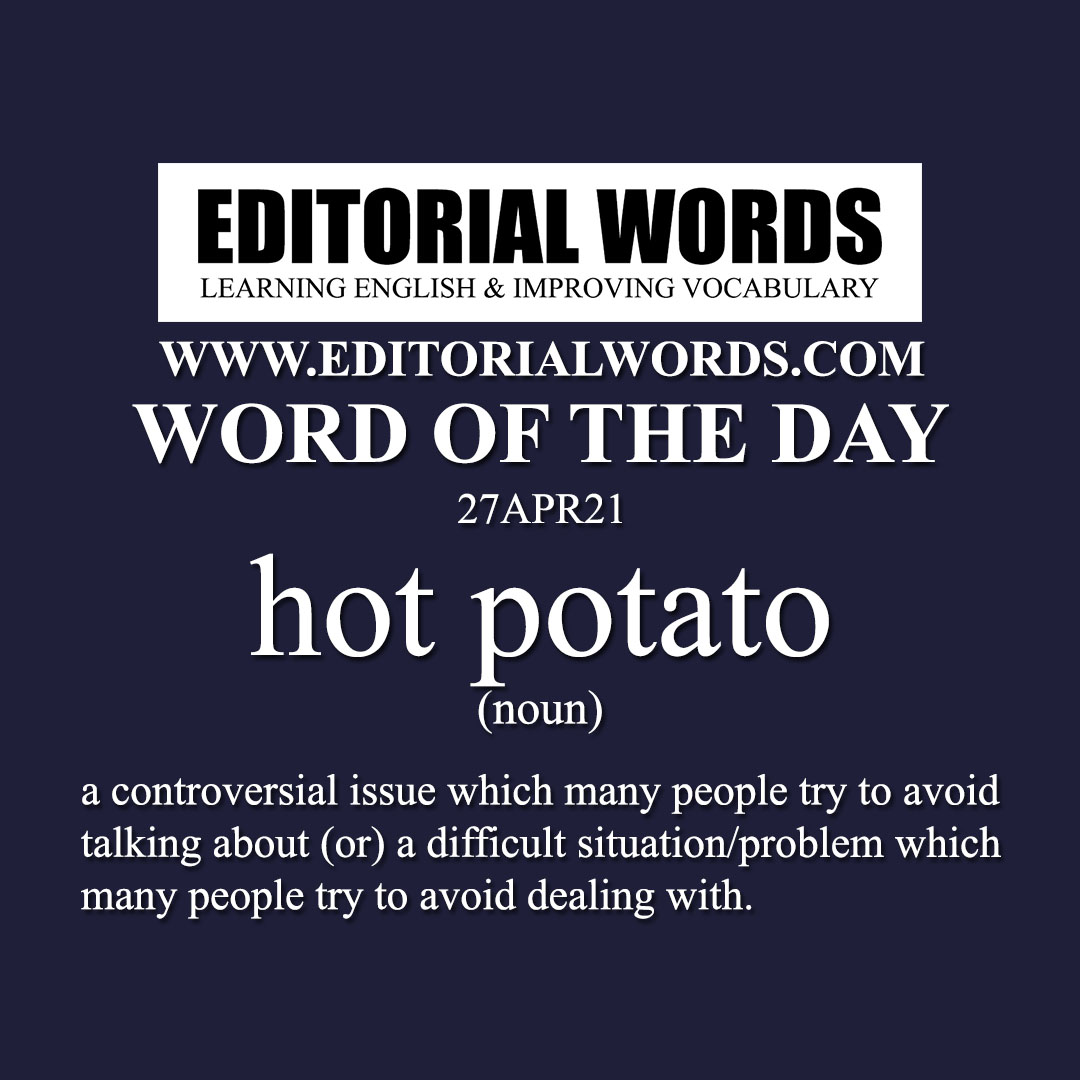 Today's "Word of the Day" is "hot potato" and it is a noun meaning "a controversial issue which many people try to avoid talking about (or) a difficult situation/problem which many people try to avoid dealing with".
Example Sentence: The Centre, once bitten and twice shy, has conveniently left any decision on lockdowns to the States. The learning from the first lockdown should not be that it is a political hot potato that is to be passed around; but that it could serve as a smart instrument in combating the outbreak.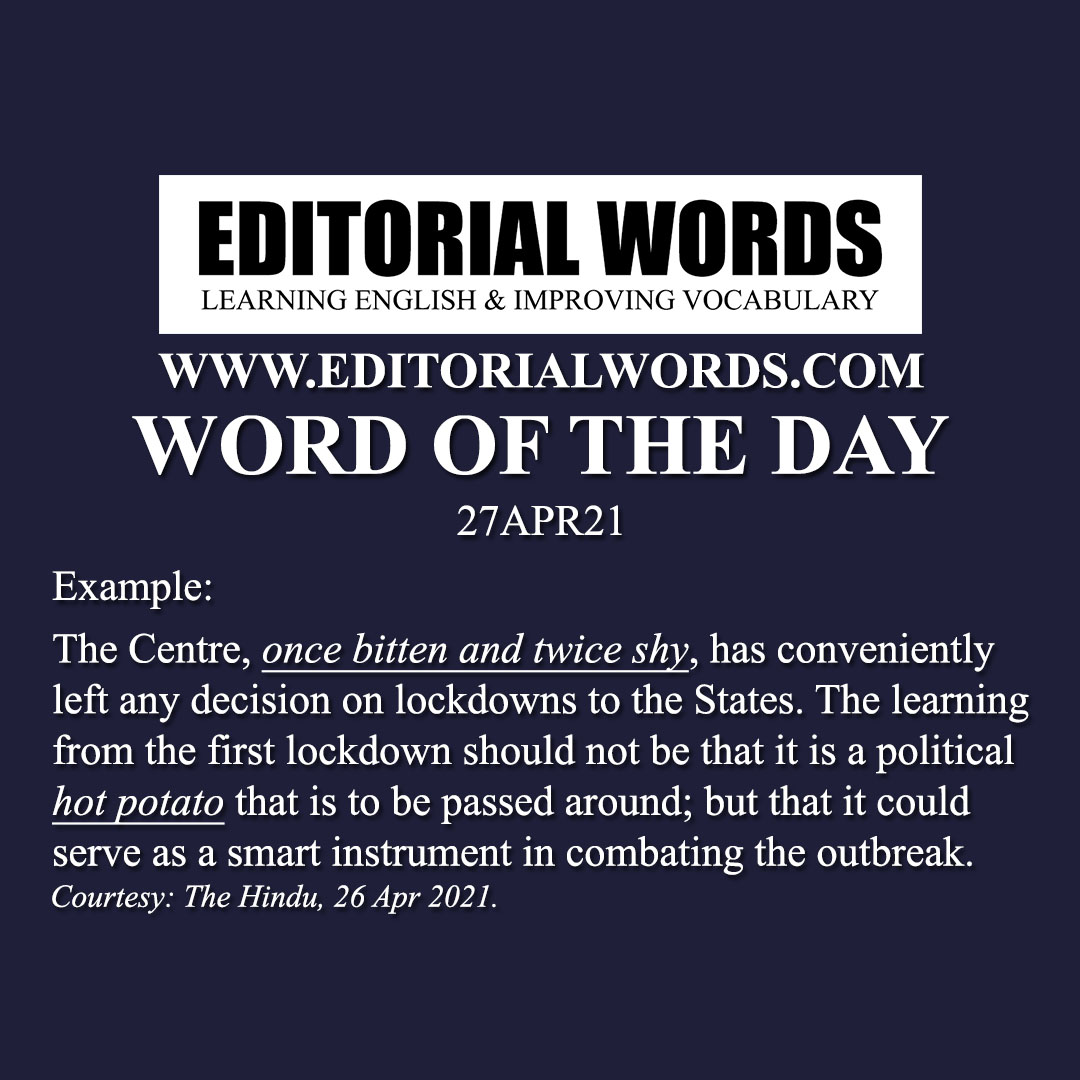 This word is present in The Hindu article Viral load: On lockdowns, lives and livelihoods and click here to read it.
Courtesy: The Hindu
"Phrasal Verbs" We Learnt Last Week
"Idioms & Phrases" We Learnt Last Week
"Important Definitions" We Learnt Last Week
Recent Word Lists For The Hindu Editorial Articles