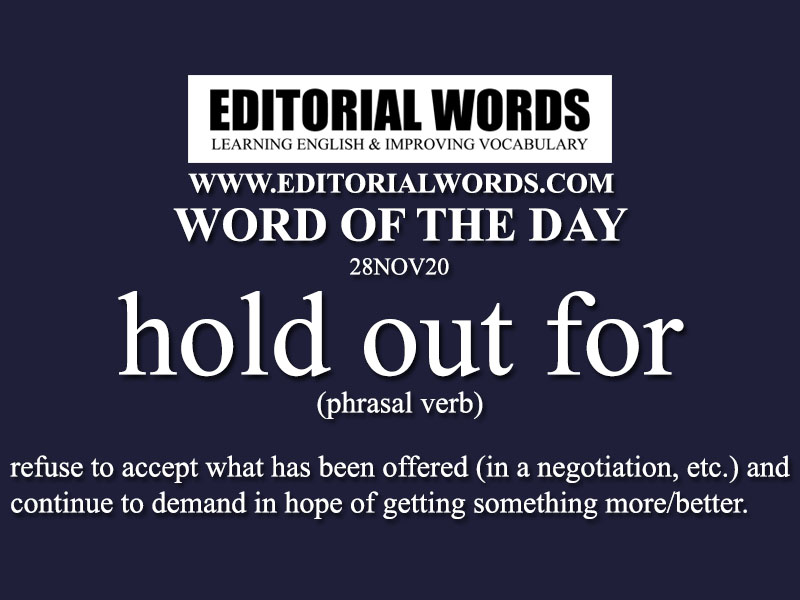 Today's "Word of the Day" is "hold out for" and it is a phrasal verb and its meaning is "refuse to accept what has been offered (in a negotiation, etc.) and continue to demand in hope of getting something more/better".
Example Sentence: Boris Johnson is holding out for maximum sovereignty (autonomy) – zero commitment to EU norms – and insisting that such regulatory freedom poses no commercial or strategic challenge.
This word is present in The Guardian article The Guardian view on the Brexit endgame: drop the clean break myth and click here to read it.
Courtesy: The Guardian
"Phrasal Verbs" We Learnt Last Week
"Idioms & Phrases" We Learnt Last Week
"Important Definitions" We Learnt Last Week
Recent Word Lists For The Hindu Editorial Articles