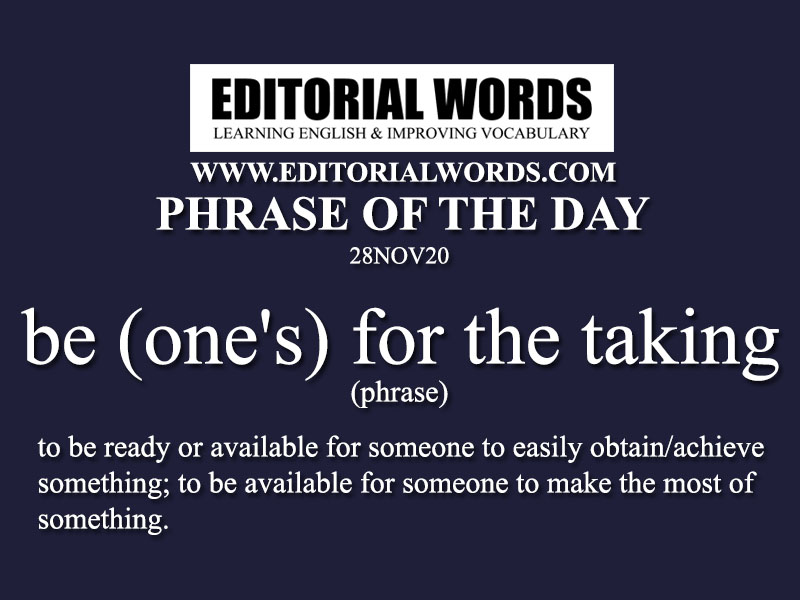 Today's "Phrase of the Day" is "be (one's) for the taking" and its meaning is "to be ready or available for someone to easily obtain/achieve something; to be available for someone to make the most of something".
Example Sentence: Mr Trump's iron grip on his party, to the extent that most commentators seem to think the Republican nomination for the 2024 election is already his for the taking. They could be right.
This phrase is present in The Economist article The end of the embarrassment and click here to read it.
Courtesy: The Economist
"Phrasal Verbs" We Learnt Last Week
"Idioms & Phrases" We Learnt Last Week
"Important Definitions" We Learnt Last Week
Recent Word Lists For The Hindu Editorial Articles
Recent Advanced Word Lists For The Hindu Lead Articles