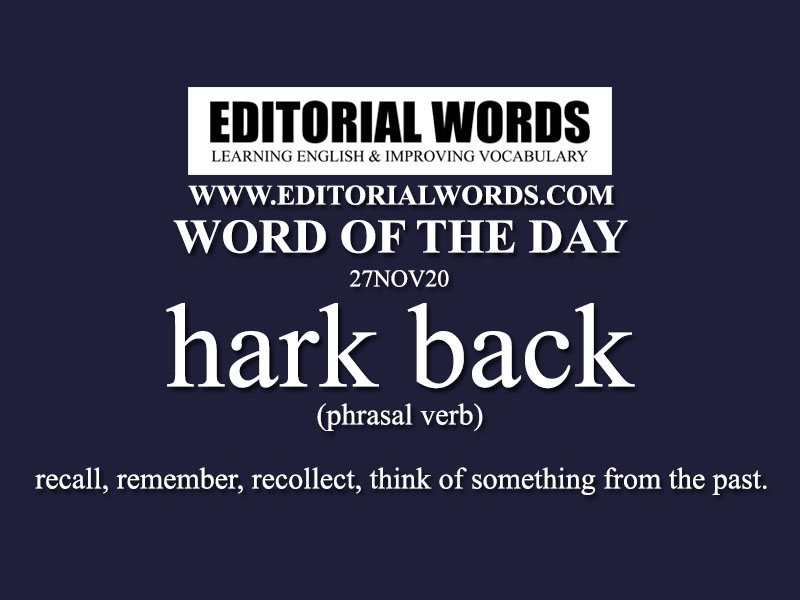 Today's "Word of the Day" is "hark back" and it is a phrasal verb and its meaning is "recall, remember, recollect, think of something from the past.
Example Sentence: The rise in audiobook sales is especially striking. People liked audiobooks, the survey found, because they could multitask. A voice telling a story harks back to oral traditions, and the discipline – and joy – of listening. It is welcoming to those for whom reading is a challenge (because of dyslexia, for instance, or a patchy education). It is a human connection in a time of widespread loneliness, a bond; there is a reason why reading aloud to children is so strongly recommended, and it isn't just literacy.
This word is present in CNBC article The Guardian view on word power: secure against loss and click here to read it.
Courtesy: The Guardian
"Phrasal Verbs" We Learnt Last Week
"Idioms & Phrases" We Learnt Last Week
"Important Definitions" We Learnt Last Week
Recent Word Lists For The Hindu Editorial Articles