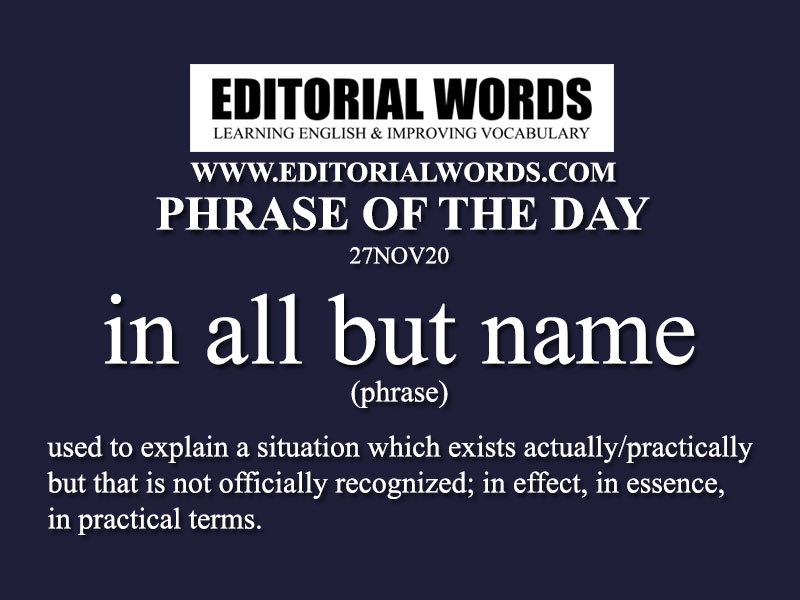 Today's "Phrase of the Day" is in all but name and its meaning is "used to explain a situation which exists actually/practically but that is not officially recognized; in effect, in essence, in practical terms".
Example Sentence: Democracy and diversity have asserted themselves in America. More than two weeks after Donald Trump lost the US Presidential election, he conceded defeat in all but name, authorizing his administration on Monday to begin transition to the victorious Biden-Harris team.
This phrase is present in Times of India article Democracy and diversity return to US capital as Trump folds and click here to read it.
Courtesy: Times of India
"Phrasal Verbs" We Learnt Last Week
"Idioms & Phrases" We Learnt Last Week
"Important Definitions" We Learnt Last Week
Recent Word Lists For The Hindu Editorial Articles
Recent Advanced Word Lists For The Hindu Lead Articles