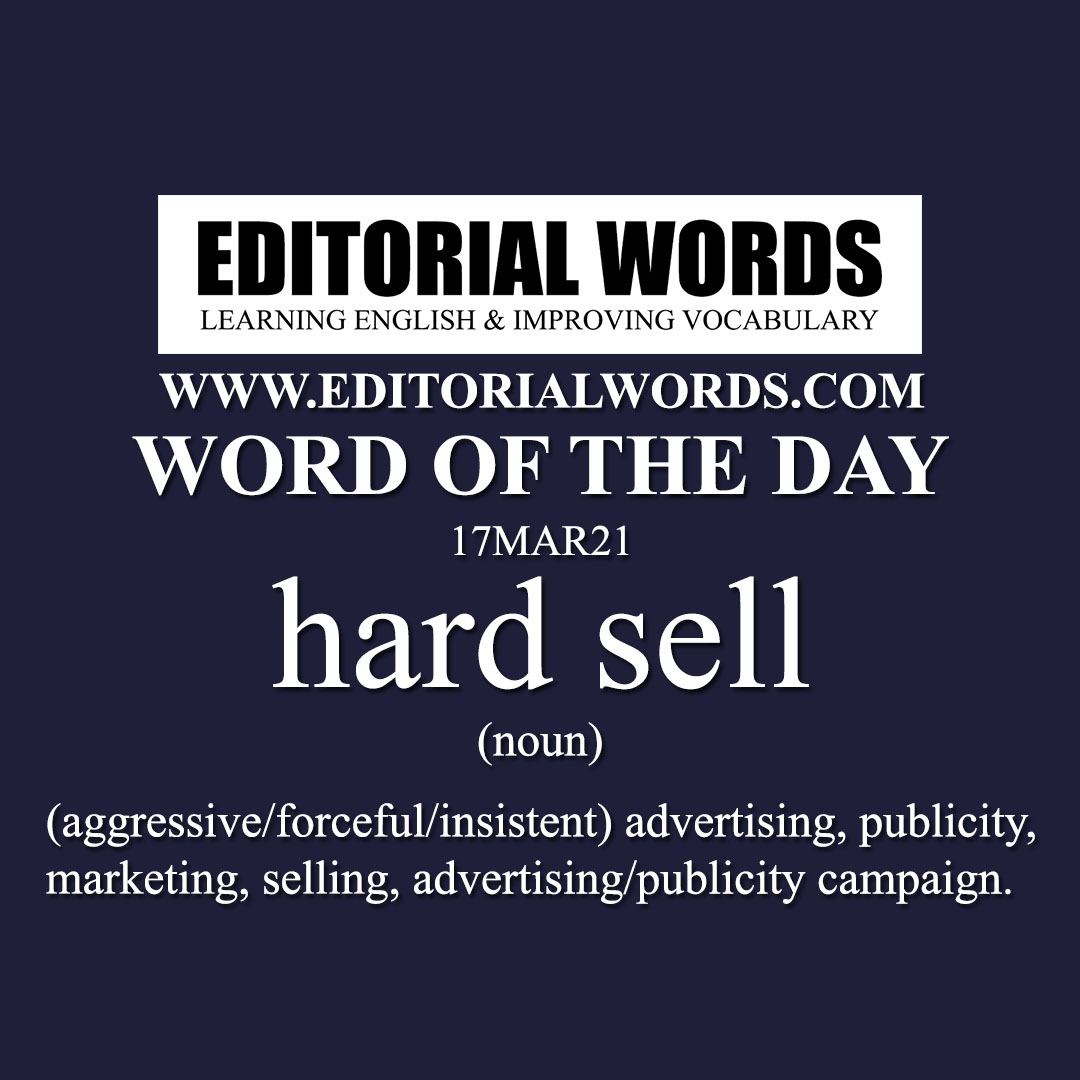 Today's "Word of the Day" is "hard sell" and it is a noun meaning "(aggressive/forceful/insistent) advertising, publicity, marketing, selling, advertising/publicity campaign".
Example Sentence: Now that the whole world seems to be aligned behind the goal of net zero carbon emissions by 2050, the nuclear industry is straining every sinew to present itself as an invaluable ally in the ambitious aim. Energy experts remain starkly divided on whether or not we can reach this global net zero target without nuclear power, but regardless, it remains a hard sell for pro-nuclear enthusiasts.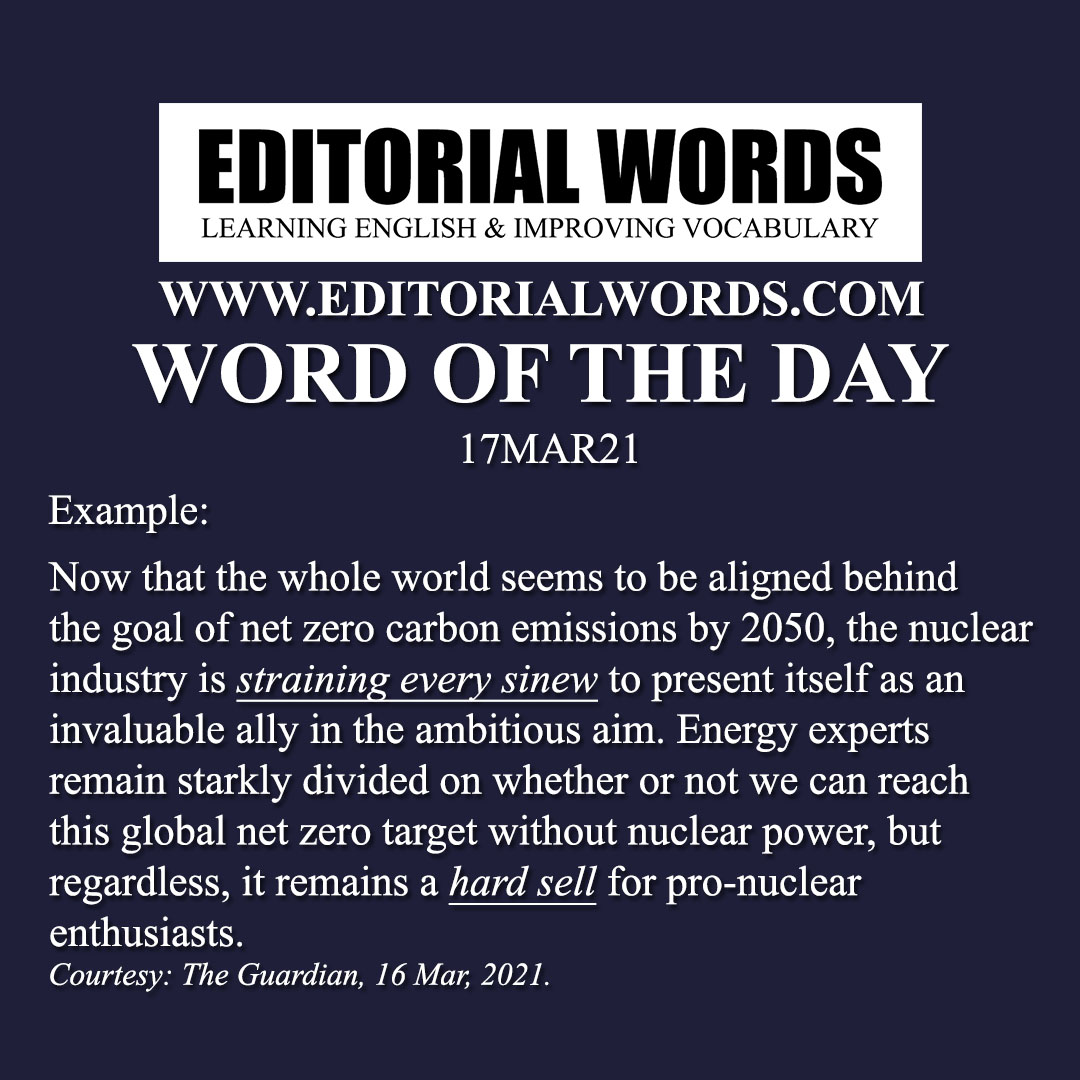 This word is present in The Guardian article Don't believe hydrogen and nuclear hype – they can't get us to net zero carbon by 2050 and click here to read it.
Courtesy: The Guardian
"Phrasal Verbs" We Learnt Last Week
"Idioms & Phrases" We Learnt Last Week
"Important Definitions" We Learnt Last Week
Recent Word Lists For The Hindu Editorial Articles