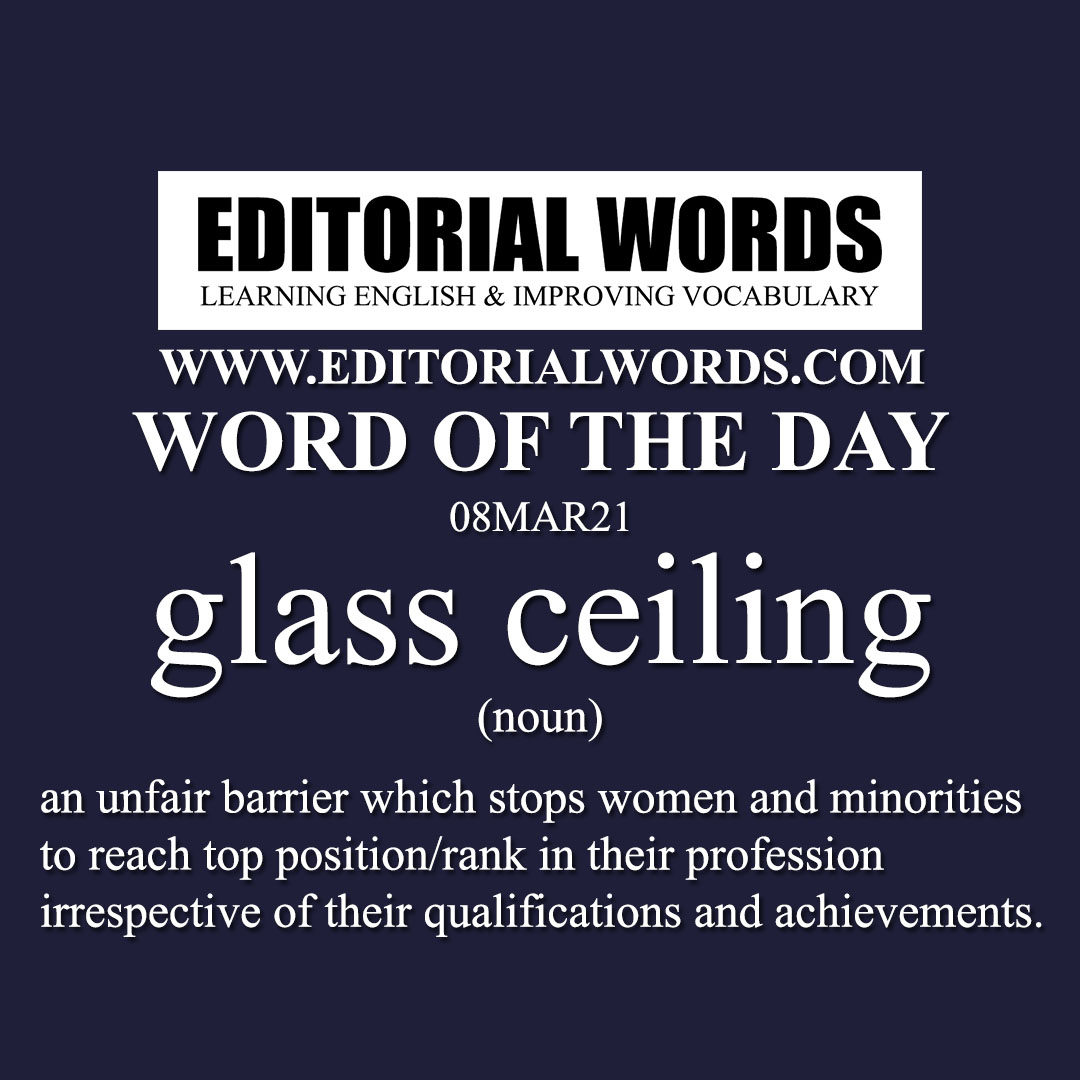 Today's "Word of the Day" is "glass ceiling" and it is a noun meaning "an unfair barrier which stops women and minorities to reach top position/rank in their profession irrespective of their qualifications and achievements".
Example Sentence: Ahead of International Women's Day on 8 March, we would like to hear about well-known women who have made a difference and inspired you during the last year. Whether it's highlighting equality, breaking the glass ceiling with their work, or campaigning on the environment, gender or racial issues, tell us about the famous women who have influenced you.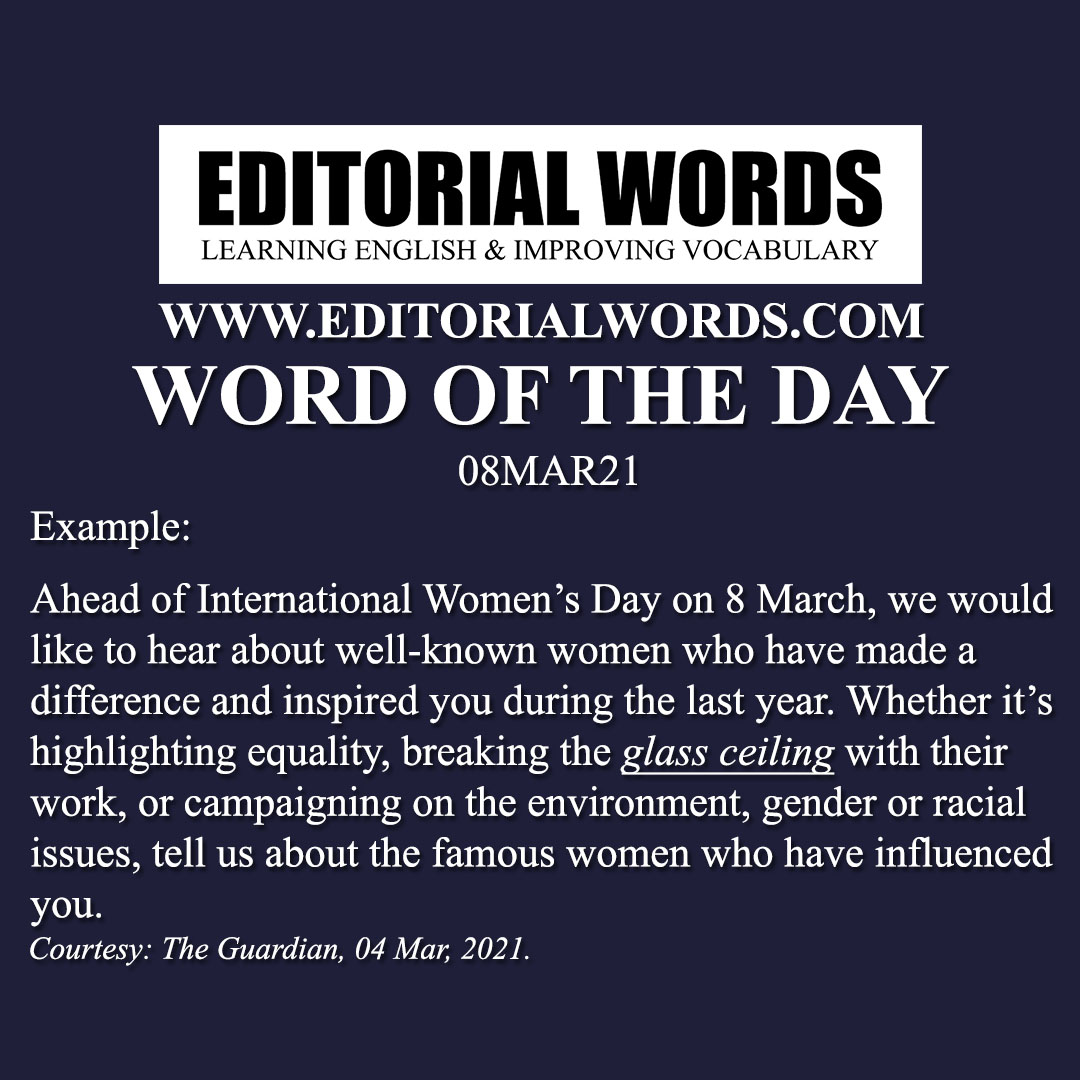 This word is present in The Guardian article Tell us about the well-known women who have changed the world and inspired you and click here to read it.
Courtesy: The Guardian
"Phrasal Verbs" We Learnt Last Week
"Idioms & Phrases" We Learnt Last Week
"Important Definitions" We Learnt Last Week
Recent Word Lists For The Hindu Editorial Articles