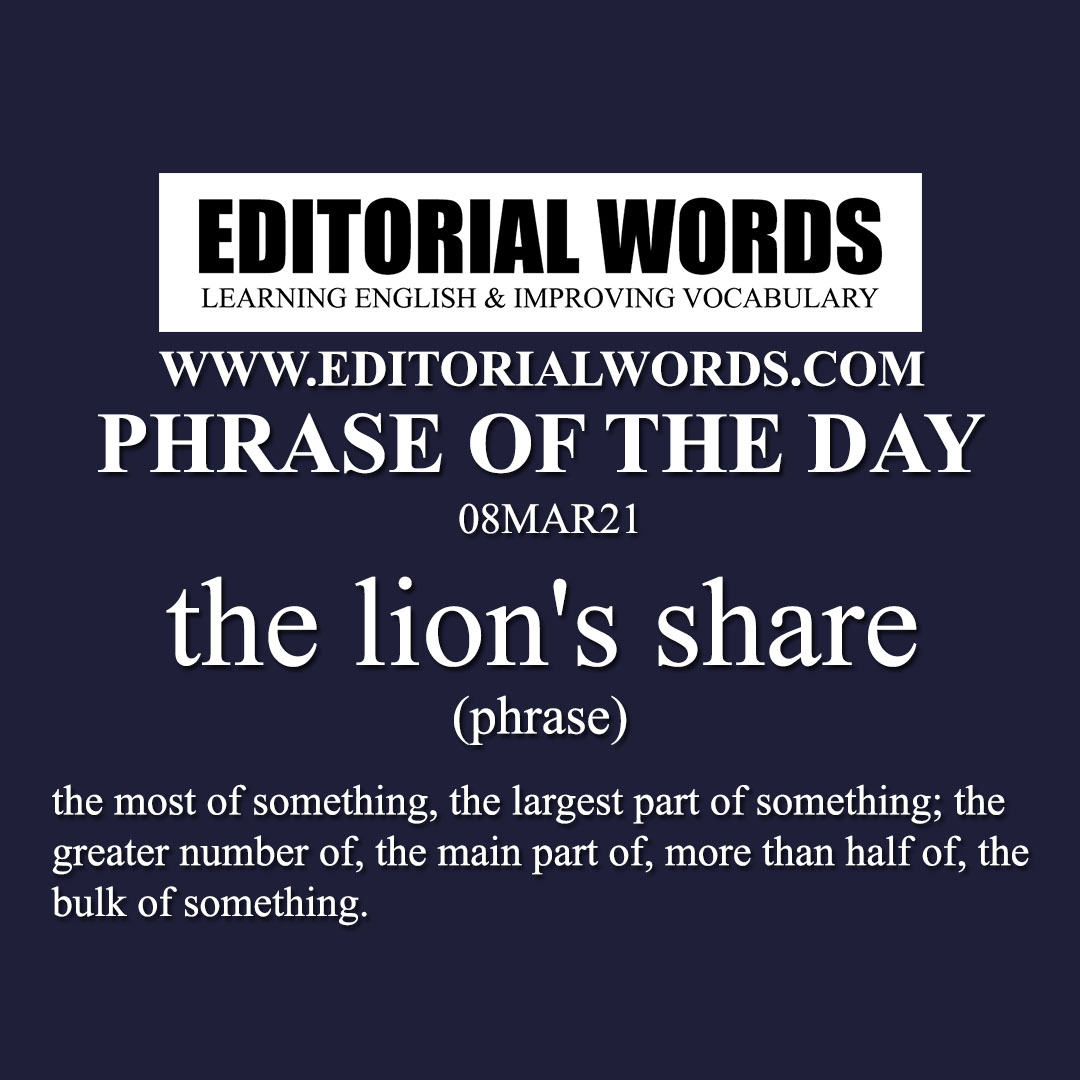 Today's "Phrase of the Day" is "the lion's share" and it is a phrase meaning "the most of something, the largest part of something; the greater number of, the main part of, more than half of, the bulk of something".
Example Sentence: The German chancellor, Angela Merkel, has warned that the Covid-19 pandemic could endanger progress made on gender equality, as women take on the lion's share of childcare in lockdown and are more likely to work in at-risk jobs.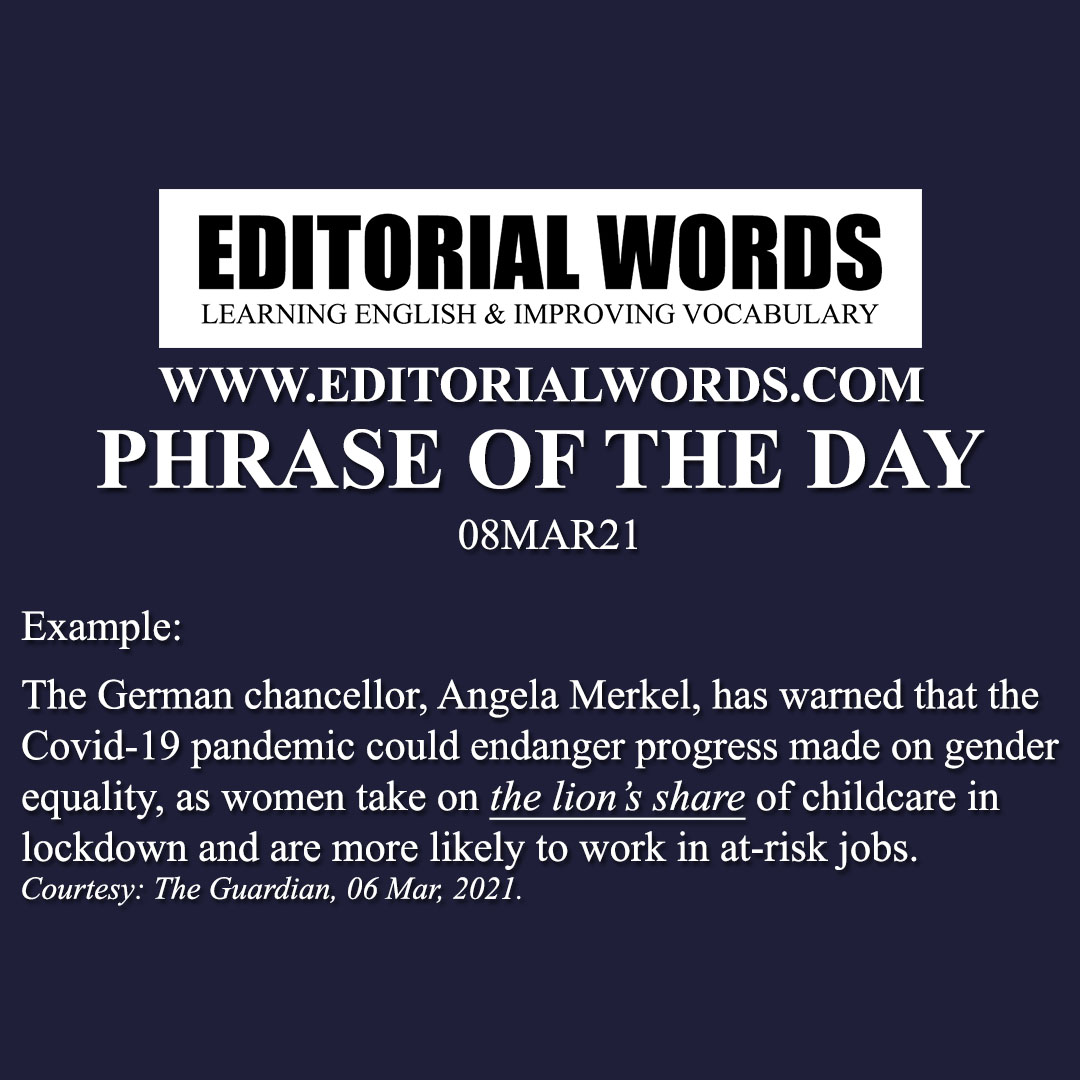 This phrase is present in The Guardian article Covid could endanger progress on gender equality, says Merkel and click here to read it.
Courtesy: The Guardian
"Phrasal Verbs" We Learnt Last Week
"Idioms & Phrases" We Learnt Last Week
"Important Definitions" We Learnt Last Week
Recent Word Lists For The Hindu Editorial Articles