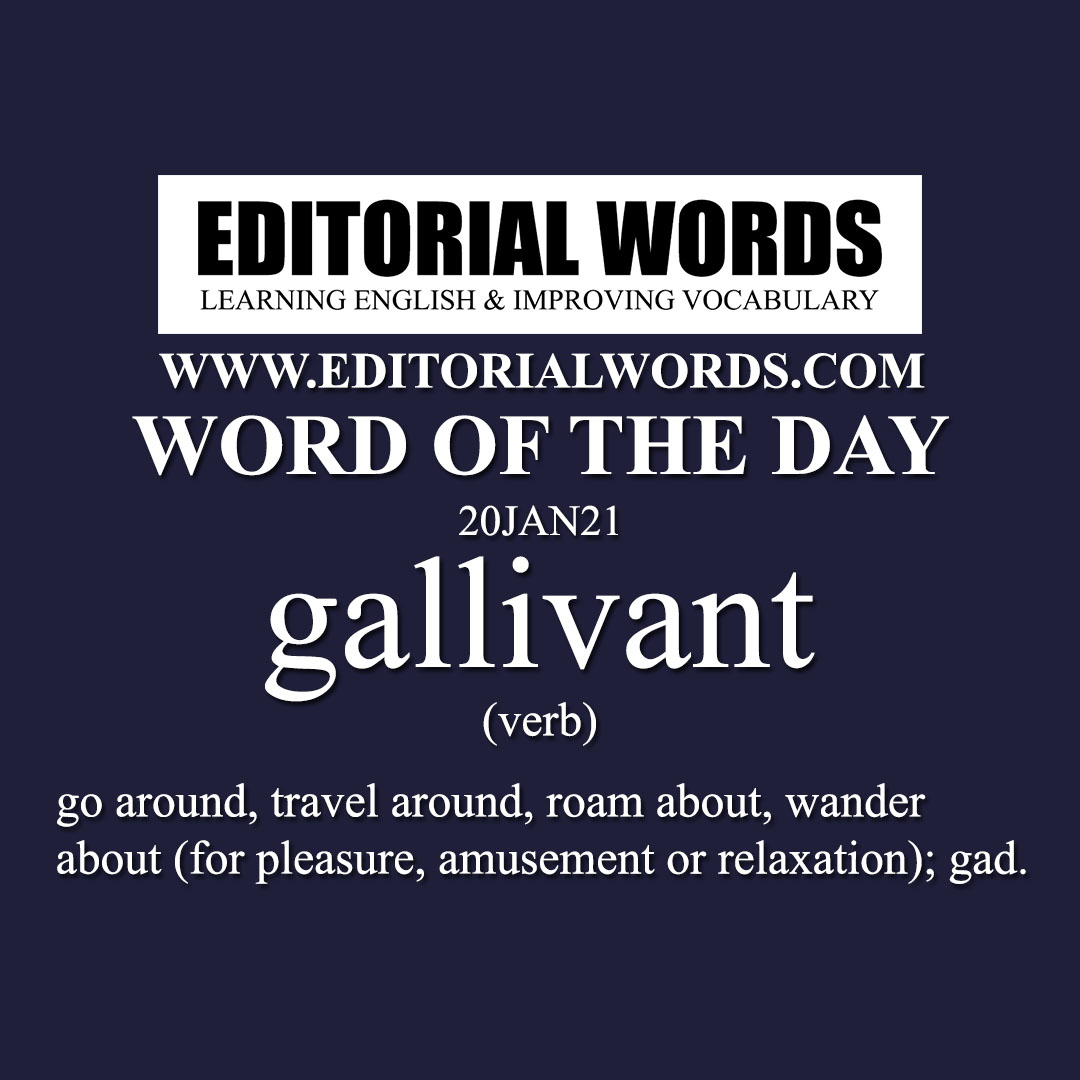 Today's "Word of the Day" is gallivant and it is a verb meaning "go around, travel around, roam about, wander about (for pleasure, amusement or relaxation); gad".
Example Sentence: The mental and physical health perks (benefits) of exercise are immune to seasonal changes. We need to gallivant around outside in daylight so that our circadian rhythms can regulate sleep and alertness. (Yes, even when the sky is resolutely leaden (cloudy), it is still technically daylight.) Walking warms you up, too; when you get back indoors, it will feel positively tropical (very hot & humid).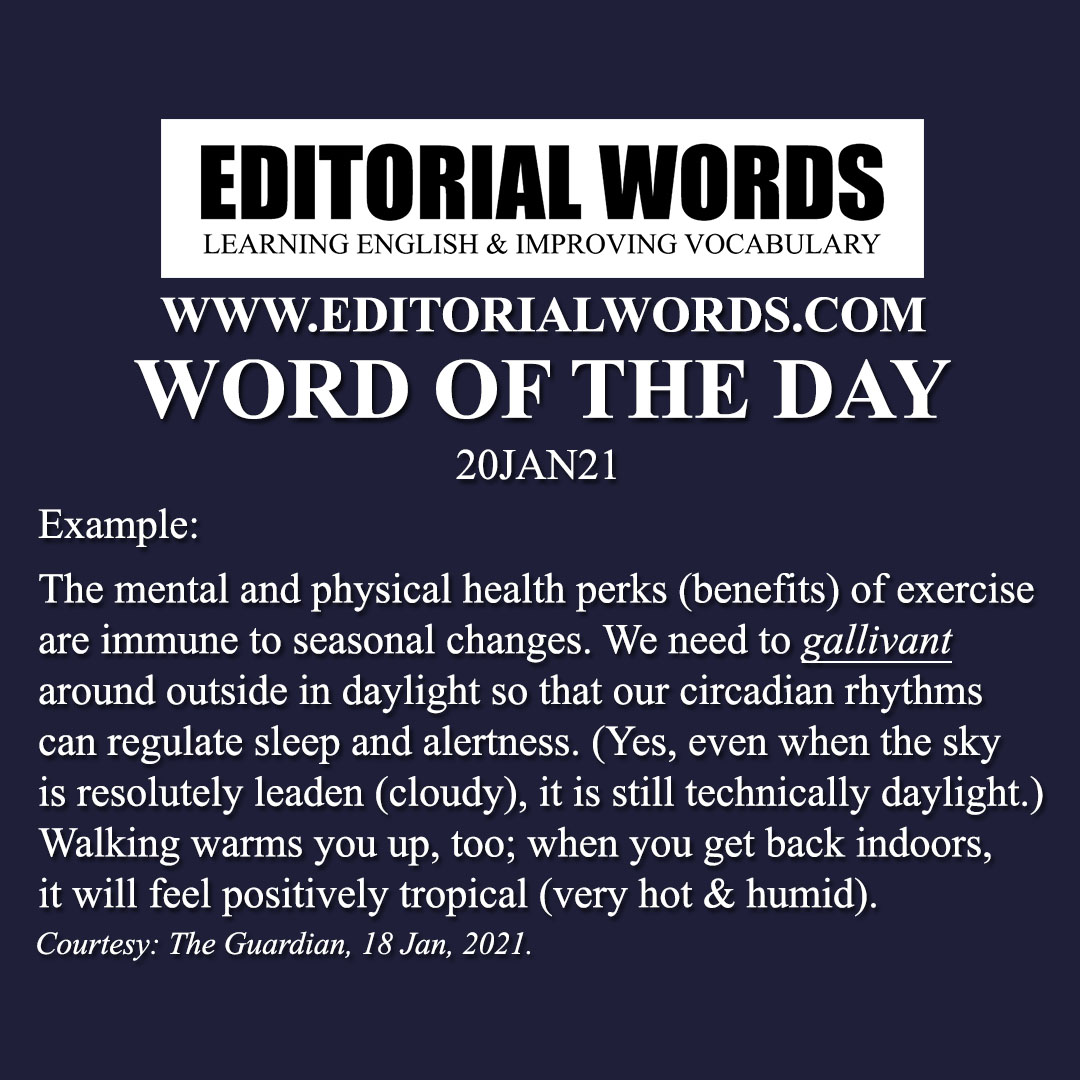 This word is present in The Guardian article The joy of steps: 20 ways to give purpose to your daily walk, and click here to read it.
Courtesy: The Guardian
"Phrasal Verbs" We Learnt Last Week
"Idioms & Phrases" We Learnt Last Week
"Important Definitions" We Learnt Last Week
Recent Word Lists For The Hindu Editorial Articles