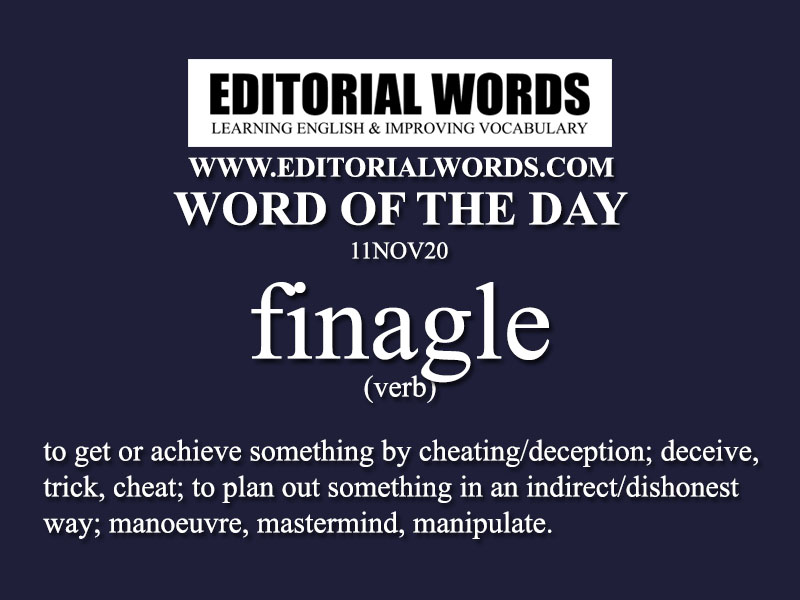 Today's "Word of the Day" is "finagle" and it is a verb meaning "to get or achieve something by cheating/deception; deceive, trick, cheat; to plan out something in an indirect/dishonest way; manoeuvre, mastermind, manipulate".
Example Sentence: The border issue has been the achilles heel (weakness/weak point) of Brexit, the thorn (irritating thing) in the side of true believers in a "clean break" with the EU. So the prospect of an Irish-American politician on his way to the White House, just as Boris Johnson attempts to finagle his way round the problem, is an 11th-hour (last moment/minute) plot twist to savour (enjoy).
This word is present in The Guardian article The Guardian view on Johnson's Biden problem: not going away and click here to read it.
Courtesy: The Guardian
"Phrasal Verbs" We Learnt Last Week
"Idioms & Phrases" We Learnt Last Week
"Important Definitions" We Learnt Last Week
Recent Word Lists For The Hindu Editorial Articles