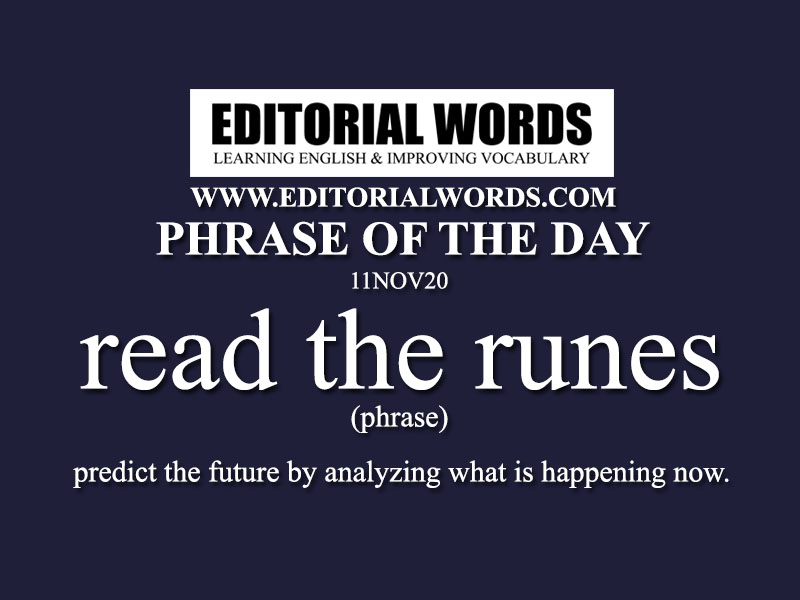 Today's "Phrase of the Day" is "read the runes" and it is a phrase meaning "predict the future by analyzing what is happening now".
Example Sentence: Mr Biden means (signifies/indicates) to bring back a sense of diplomatic propriety and integrity to America's relations with European friends and allies. Britain, having left the EU, cannot be a central player in this restoration project. But it can avoid making unforced errors. The government should urgently start to read the runes of new, more internationalist times.
This phrase is present in The Guardian article The Guardian view on Johnson's Biden problem: not going away and click here to read it.
Courtesy: The Guardian
"Phrasal Verbs" We Learnt Last Week
"Idioms & Phrases" We Learnt Last Week
"Important Definitions" We Learnt Last Week
Recent Word Lists For The Hindu Editorial Articles
Recent Advanced Word Lists For The Hindu Lead Articles