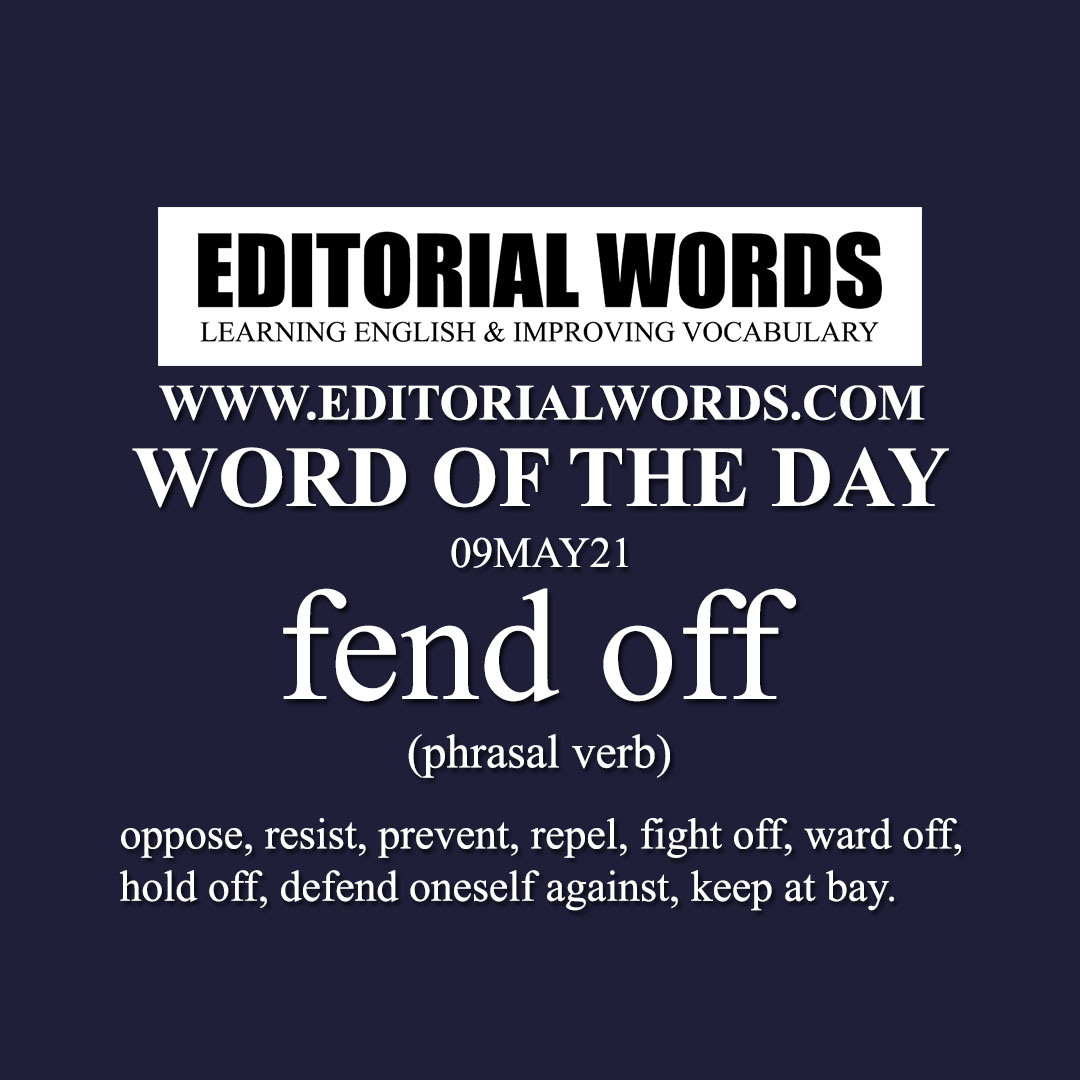 Today's "Word of the Day" is "fend off" and it is a phrasal verb meaning "oppose, resist, prevent, repel, fight off, ward off, hold off, defend oneself against, keep at bay".
Example Sentence: It is seeking its pound of flesh by demanding that its nominee be made the Deputy Chief Minister (in Puducherry). Mr. Rangasamy's reservations in accommodating this demand are pronounced. The tiny territory has never had such a political post. The early disagreement between the allies has led to a delay in the swearing-in of the Cabinet. But it may not be easy for him to fend off the BJP.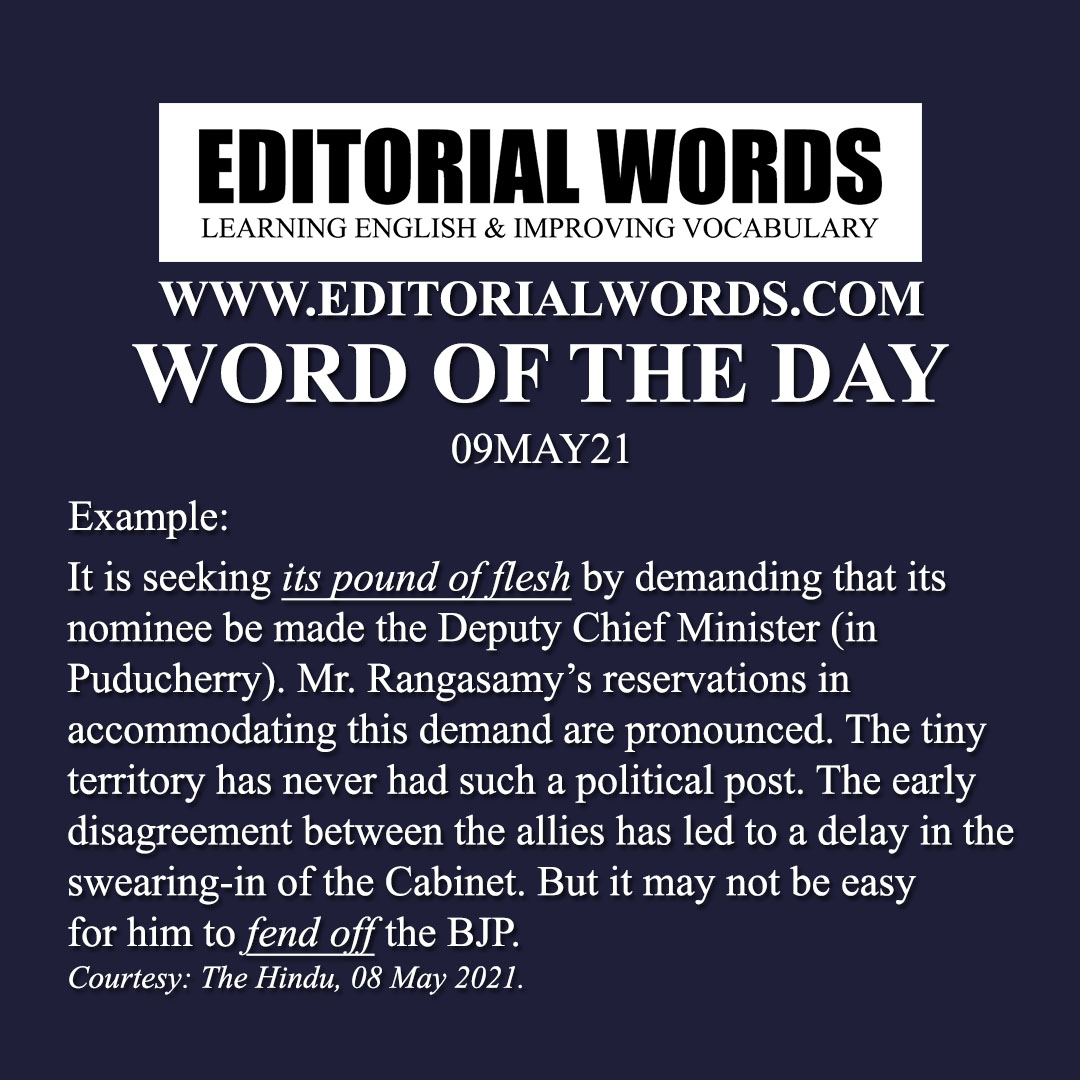 This word is present in The Hindu article A difficult union: On All India NR Congress-BJP alliance in Puducherry and click here to read it.
Courtesy: The Hindu
"Phrasal Verbs" We Learnt Last Week
"Idioms & Phrases" We Learnt Last Week
"Important Definitions" We Learnt Last Week
Recent Word Lists For The Hindu Editorial Articles