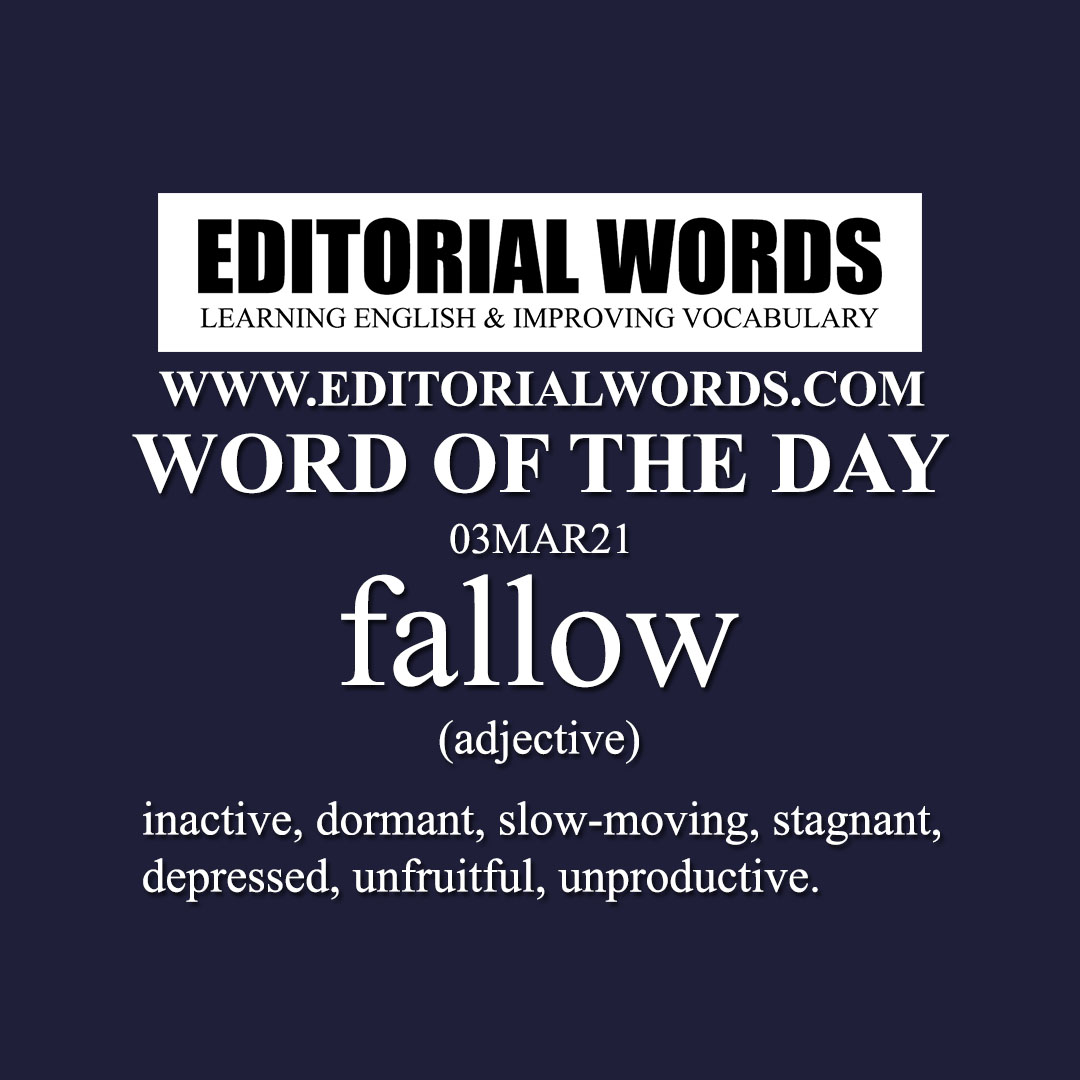 Today's "Word of the Day" is "fallow" and it is an adjective meaning "inactive, dormant, slow-moving, stagnant, depressed, unfruitful, unproductive".
 Example Sentence: So, I am trying to bring myself back. It was during this pandemic that I became aware of the concept of "wintering", via Katherine May's fortuitously (fortunately) timed book of the same name, about the power of rest and retreat in difficult times. It's about accepting the fallow periods of life, and if any year has been a fallow year, it's 2020.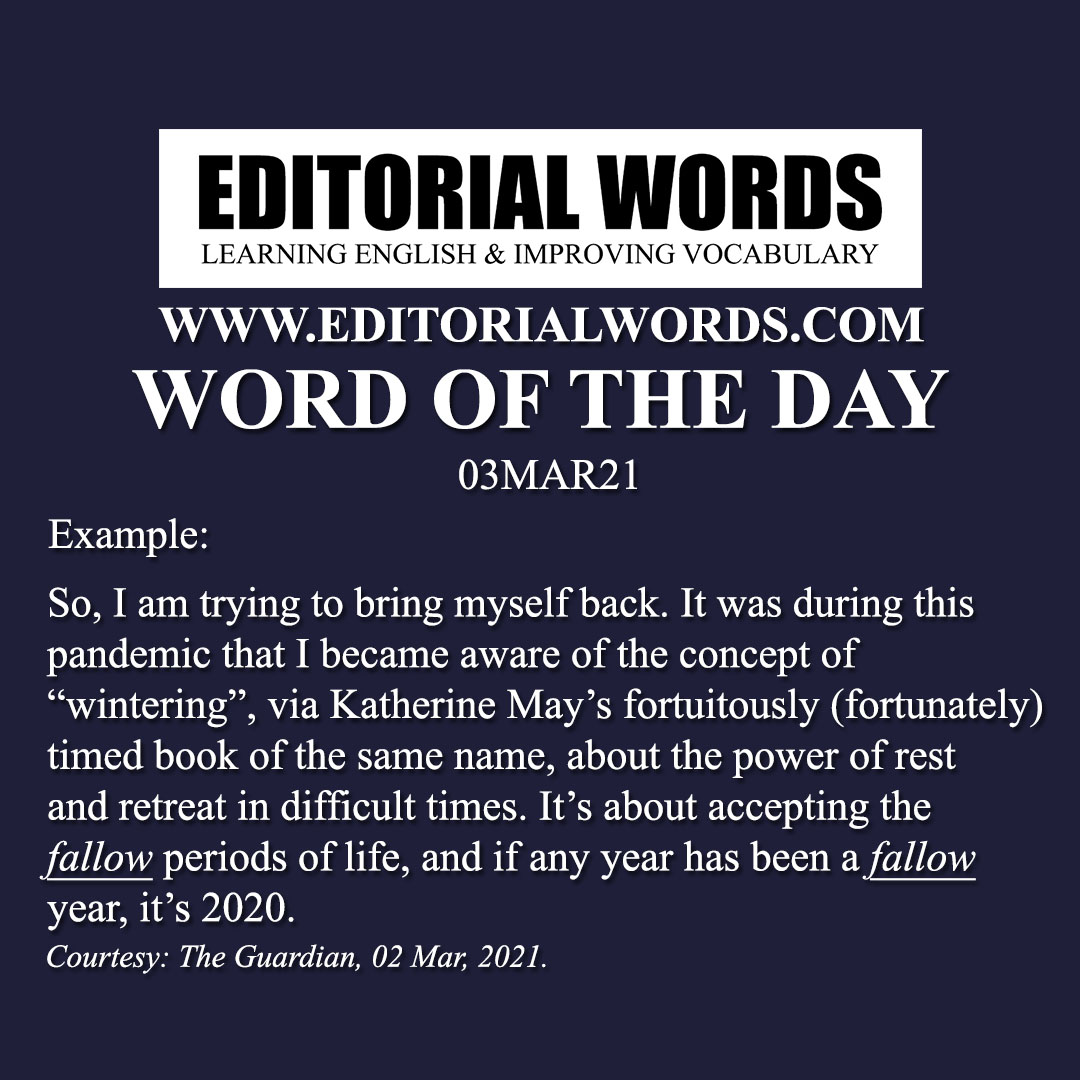 This word is present in The Guardian article We've been hibernating with our sorrow, but nature won't let us grieve forever and click here to read it.
Courtesy: The Guardian
"Phrasal Verbs" We Learnt Last Week
"Idioms & Phrases" We Learnt Last Week
"Important Definitions" We Learnt Last Week
Recent Word Lists For The Hindu Editorial Articles