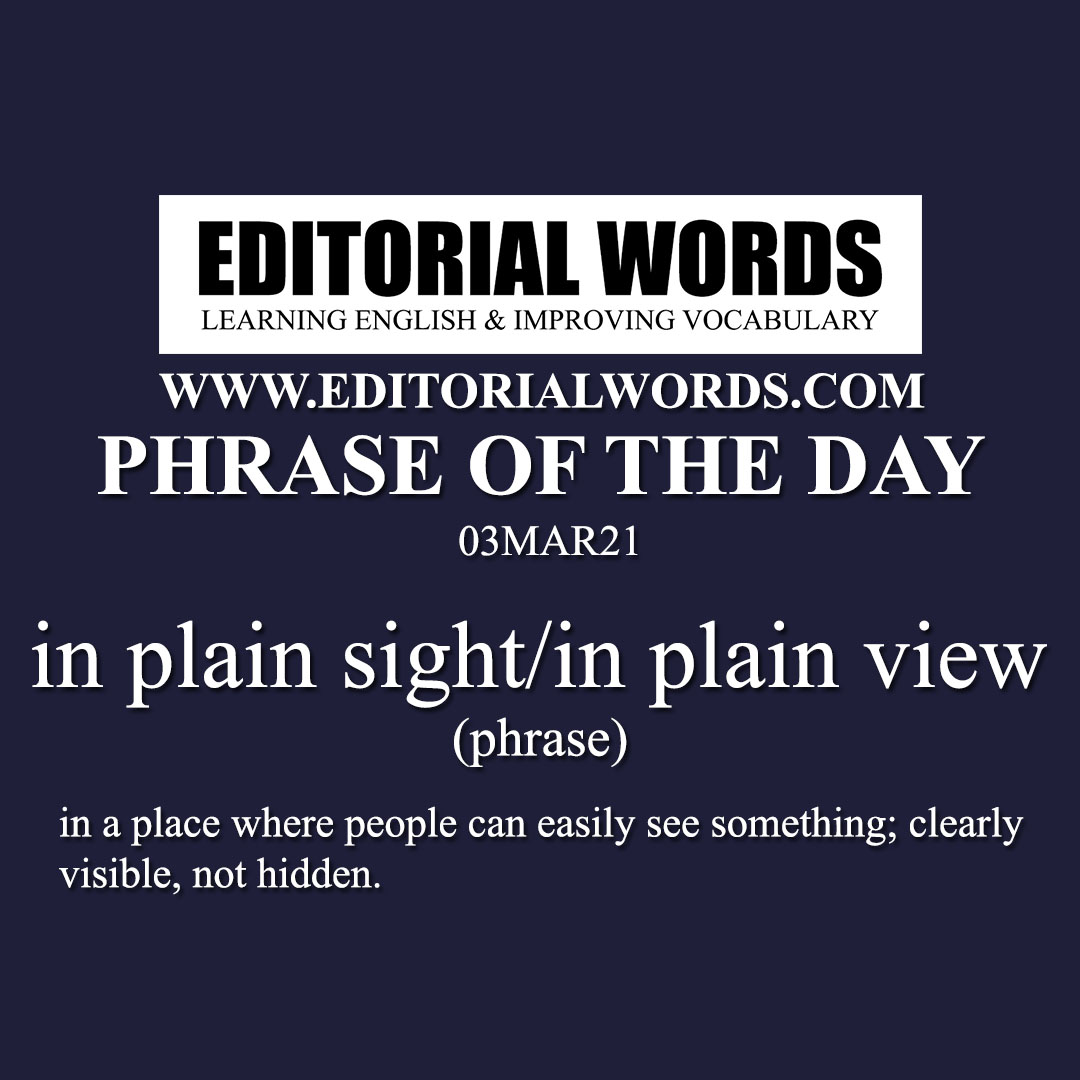 Today's "Phrase of the Day" is "in plain sight/in plain view" and its meaning is "in a place where people can easily see something; clearly visible, not hidden".
Example Sentence: Mr Trump's would-be successors peddle (promote) a populist narrative of fears and grievances aimed at consolidating support in a predominantly white evangelical (orthodox/fundamentalist) base. They are building what appears to be an extreme rightwing political party in plain sight.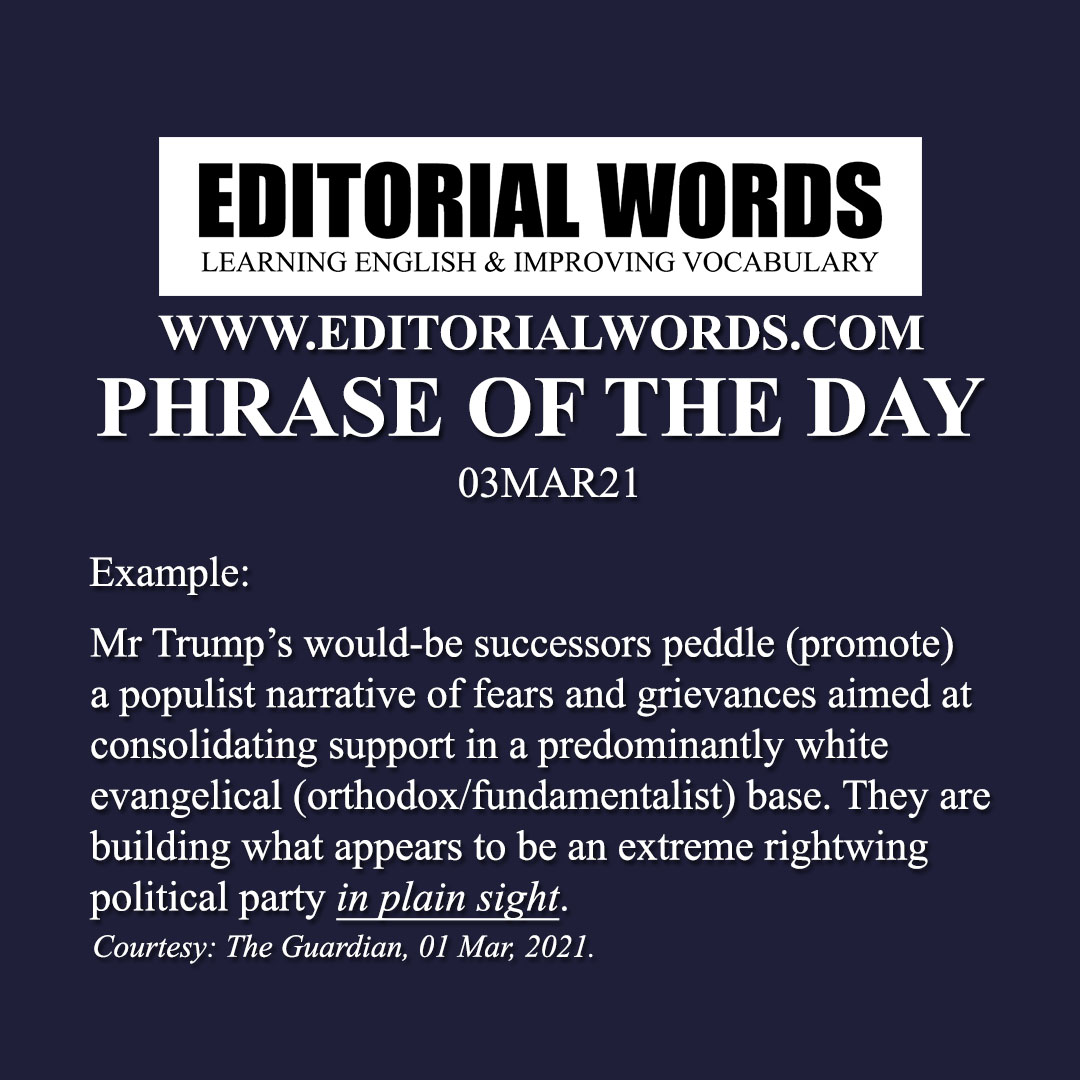 This phrase is present in The Guardian article The Guardian view on the return of Donald Trump: plotting a hostile takeover and click here to read it.
Courtesy: The Guardian
"Phrasal Verbs" We Learnt Last Week
"Idioms & Phrases" We Learnt Last Week
"Important Definitions" We Learnt Last Week
Recent Word Lists For The Hindu Editorial Articles