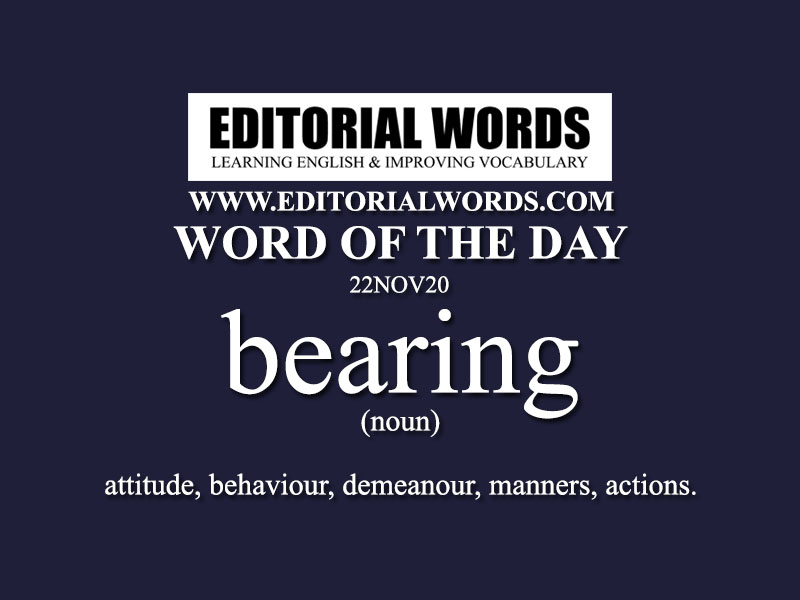 Today's "Word of the Day" is "bearing" and it is a noun meaning "attitude, behaviour, demeanour, manners, actions".
Example Sentence: The UK home secretary, Ms Priti Patel's bearing at work has been questioned before. Complaints about her were made at her former ministries of welfare and international development. Her former permanent secretary at the Home Office is suing the department for constructive dismissal. Ms Patel denies any wrongdoing.
This word is present in The Guardian article The Guardian view on Priti Patel: carelessly giving offence and click here to read it.
Courtesy: The Guardian
"Phrasal Verbs" We Learnt Last Week
"Idioms & Phrases" We Learnt Last Week
"Important Definitions" We Learnt Last Week
Recent Word Lists For The Hindu Editorial Articles