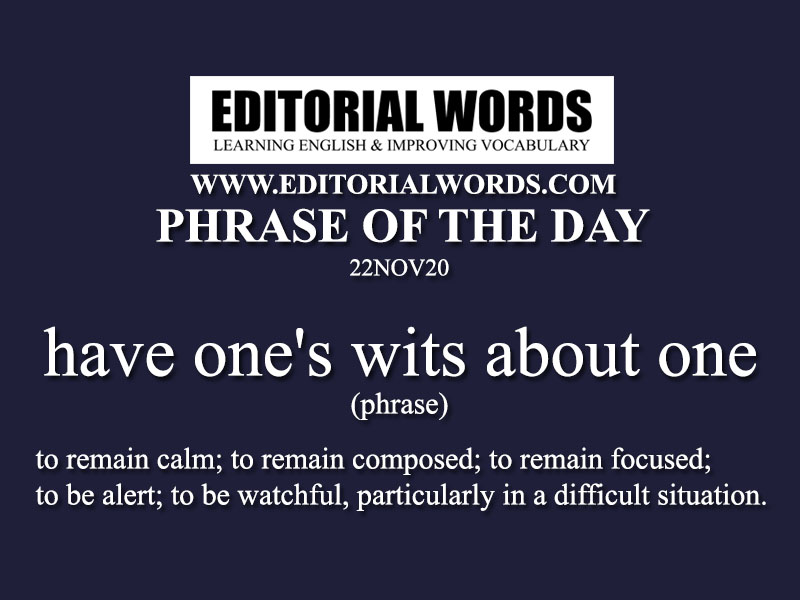 Today's "Phrase of the Day" is "have one's wits about one" and its meaning is "to remain calm; to remain composed; to remain focused; to be alert; to be watchful, particularly in a difficult situation".
Example Sentence: Ms Priti Patel, the UK home secretary, is a bully. Her defence is that she had not the wits about her to notice. If she had any shame Ms Patel would resign from a high-profile, high-pressure job. But she is unembarrassed by the findings of a Cabinet Office investigation that found she had breached the ministerial code. Previous prime ministers would have sent her packing, but not Boris Johnson.
This phrase is present in The Guardian article The Guardian view on Priti Patel: carelessly giving offence and click here to read it.
Courtesy: The Guardian
"Phrasal Verbs" We Learnt Last Week
"Idioms & Phrases" We Learnt Last Week
"Important Definitions" We Learnt Last Week
Recent Word Lists For The Hindu Editorial Articles
Recent Advanced Word Lists For The Hindu Lead Articles