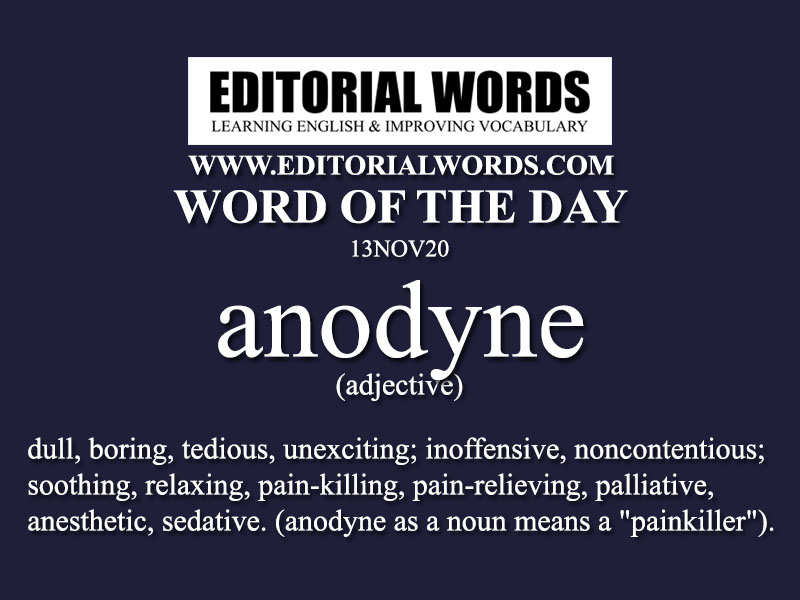 Today's "Word of the Day" is "anodyne" and it is an adjective meaning "dull, boring, tedious, unexciting; inoffensive, noncontentious; soothing, relaxing, pain-killing, pain-relieving, palliative, anesthetic, sedative. (anodyne as a noun means a "painkiller")".
Example Sentence: The Biden-Harris campaign has been proceeding as if everything is fine, rolling out some transition team names and announcing that Biden has talked to some world leaders. Biden's comments on Wednesday about the election were even more sedated and anodyne than those of Al Gore back during the 2000 Florida recount.
This word is present in The Guardian article Republicans aren't conceding – and Democrats are bringing a knife to a gun fight and click here to read it.
Courtesy: The Guardian
"Phrasal Verbs" We Learnt Last Week
"Idioms & Phrases" We Learnt Last Week
"Important Definitions" We Learnt Last Week
Recent Word Lists For The Hindu Editorial Articles