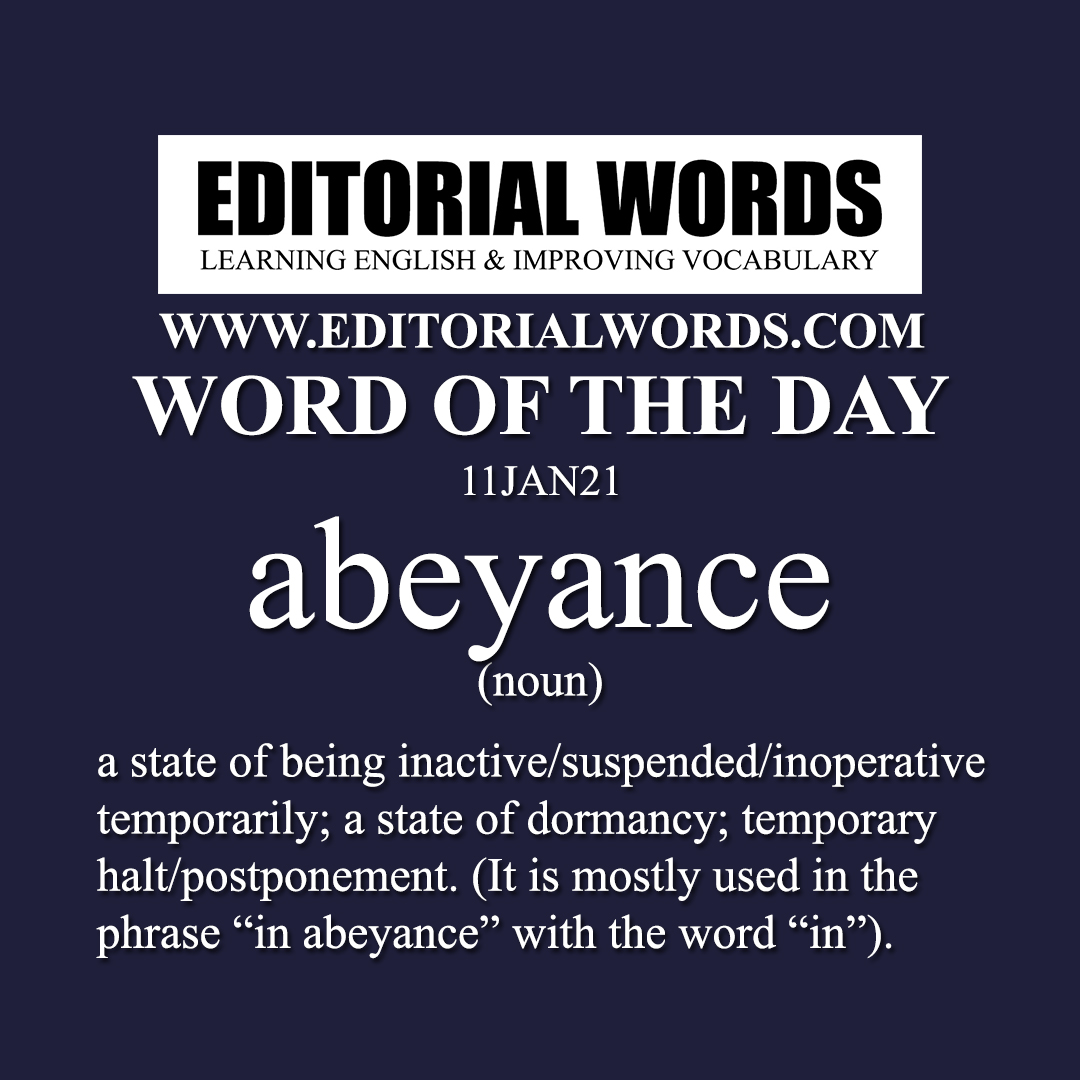 Today's "Word of the Day" is abeyance and it is a noun meaning "a state of being inactive/suspended/inoperative temporarily; a state of dormancy; temporary halt/postponement. (It is mostly used in the phrase "in abeyance" with the word "in")".
Example Sentence: The lockdown sceptics (doubters/questioners), it seems, are in abeyance. Opportunistic media voices who made a habit of denying the necessity of restrictions and the severity of the pandemic are still here, but noticeably quieter.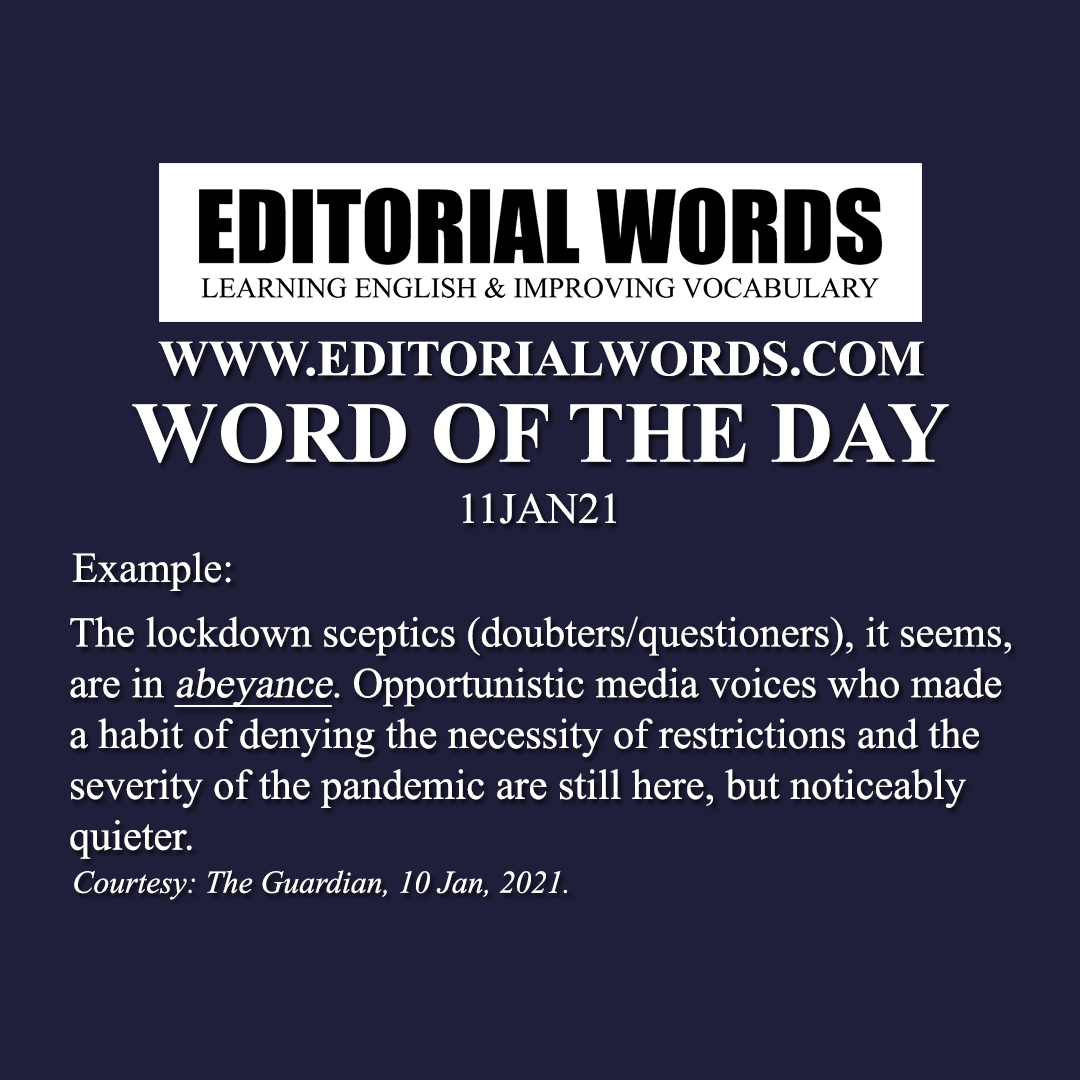 This word is present in The Guardian article You don't have to be a lockdown sceptic to worry about how Covid is being policed, and click here to read it.
Courtesy: The Guardian
"Phrasal Verbs" We Learnt Last Week
"Idioms & Phrases" We Learnt Last Week
"Important Definitions" We Learnt Last Week
Recent Word Lists For The Hindu Editorial Articles