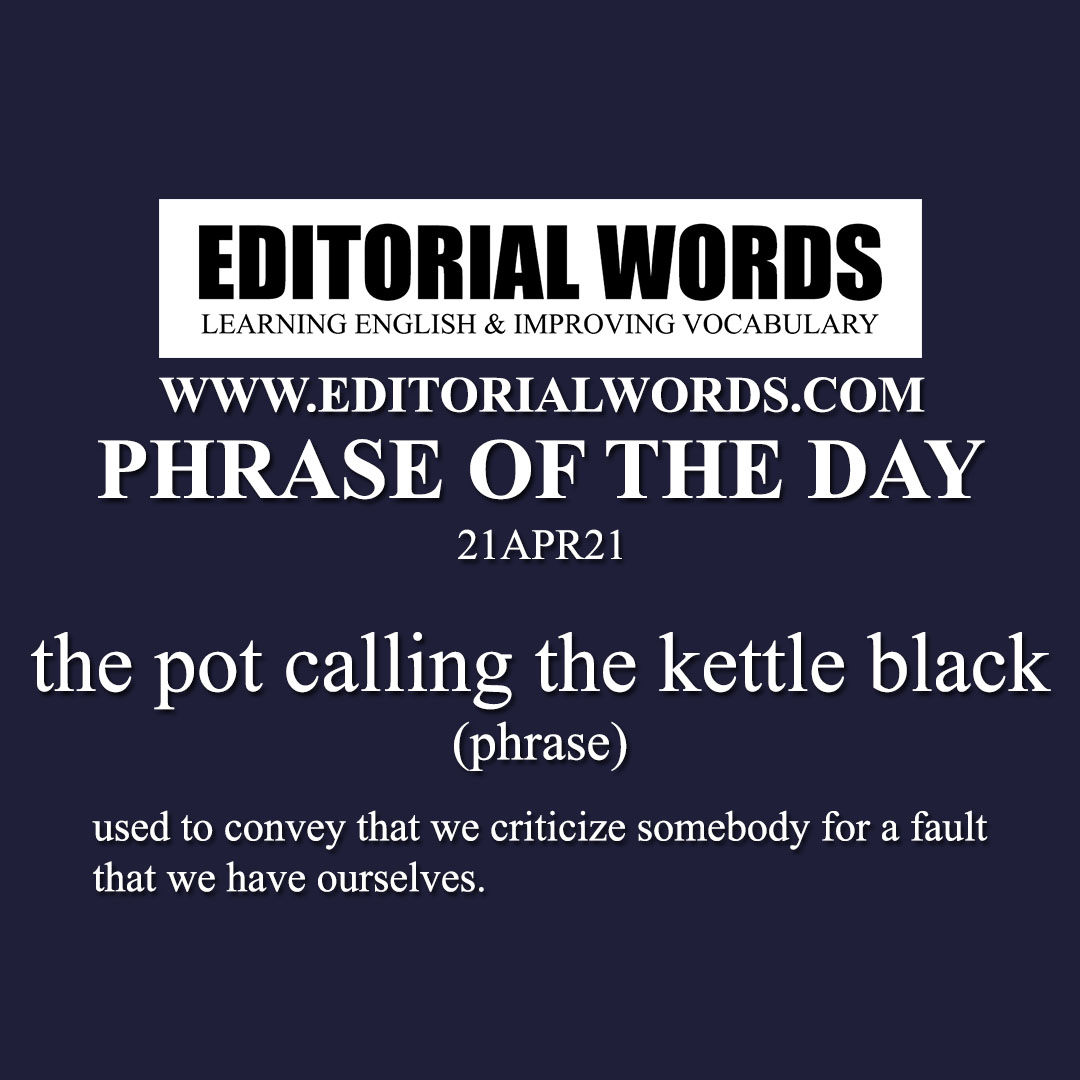 Today's "Phrase of the Day" is "the pot calling the kettle black" and its meaning is "used to convey that we criticize somebody for a fault that we have ourselves".
Example Sentence: "For the BJP, which has built its entire narrative and constructed its rise on communalism, to accuse Congress of that sin is preposterous. It is like the proverbial pot calling the kettle black, except that in this case the kettle is white," Mr. Shashi Tharoor said.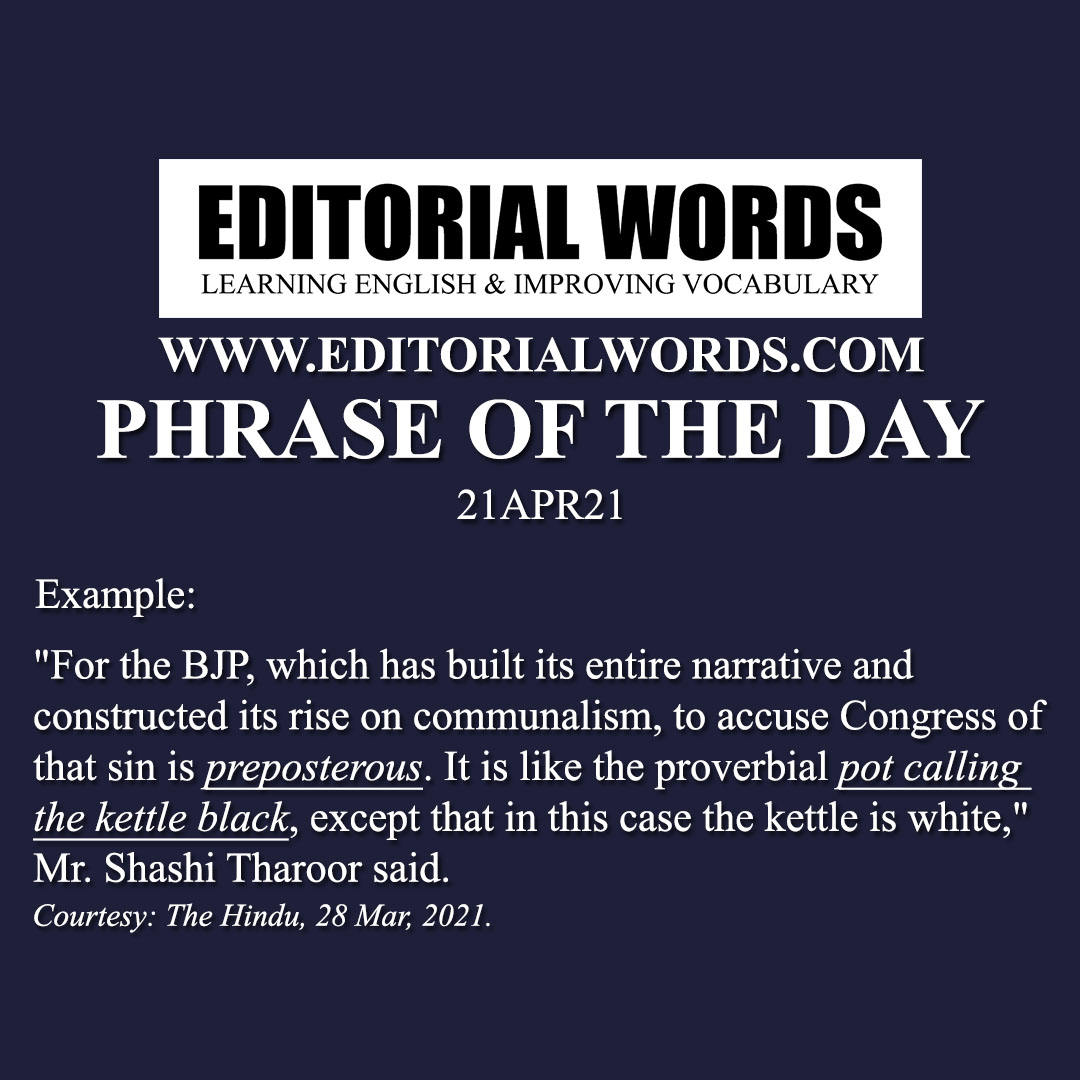 This phrase is present in The Hindu article BJP's scare-mongering over 'love Jihad' will never go far in pluralist Kerala: Tharoor and click here to read it.
Courtesy: The Hindu
"Phrasal Verbs" We Learnt Last Week
"Idioms & Phrases" We Learnt Last Week
"Important Definitions" We Learnt Last Week
Recent Word Lists For The Hindu Editorial Articles