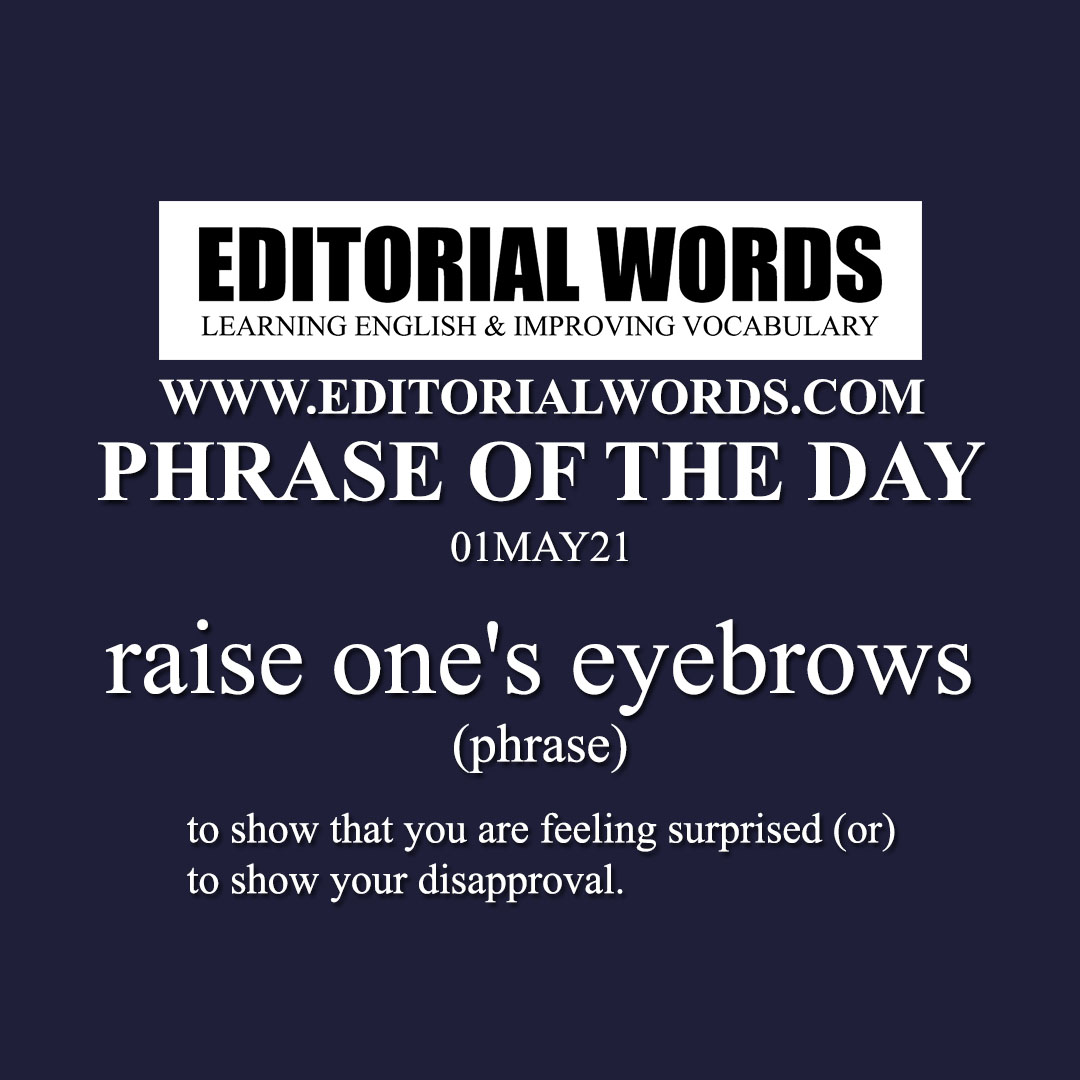 Today's "Phrase of the Day" is "raise one's eyebrows" and it is a phrase meaning "to show that you are feeling surprised (or) to show your disapproval".
Example Sentence: One in eight Britons claim to be vegetarian or vegan and another one in five flexitarian, eating meat-free sometimes; and although meat consumption rose over the last decade the big rise was in chicken, not red meat. Going veggie for the sake of the planet, rather than the animals, might have sounded eccentric (strange) a generation ago but it barely raises a millennial (Gen Y born 1981-1996) eyebrow now.
This phrase is present in The Guardian article The low-hanging fruit in the climate battle? Cutting down on meat and click here to read it.
Courtesy: The Guardian
"Phrasal Verbs" We Learnt Last Week
"Idioms & Phrases" We Learnt Last Week
"Important Definitions" We Learnt Last Week
Recent Word Lists For The Hindu Editorial Articles