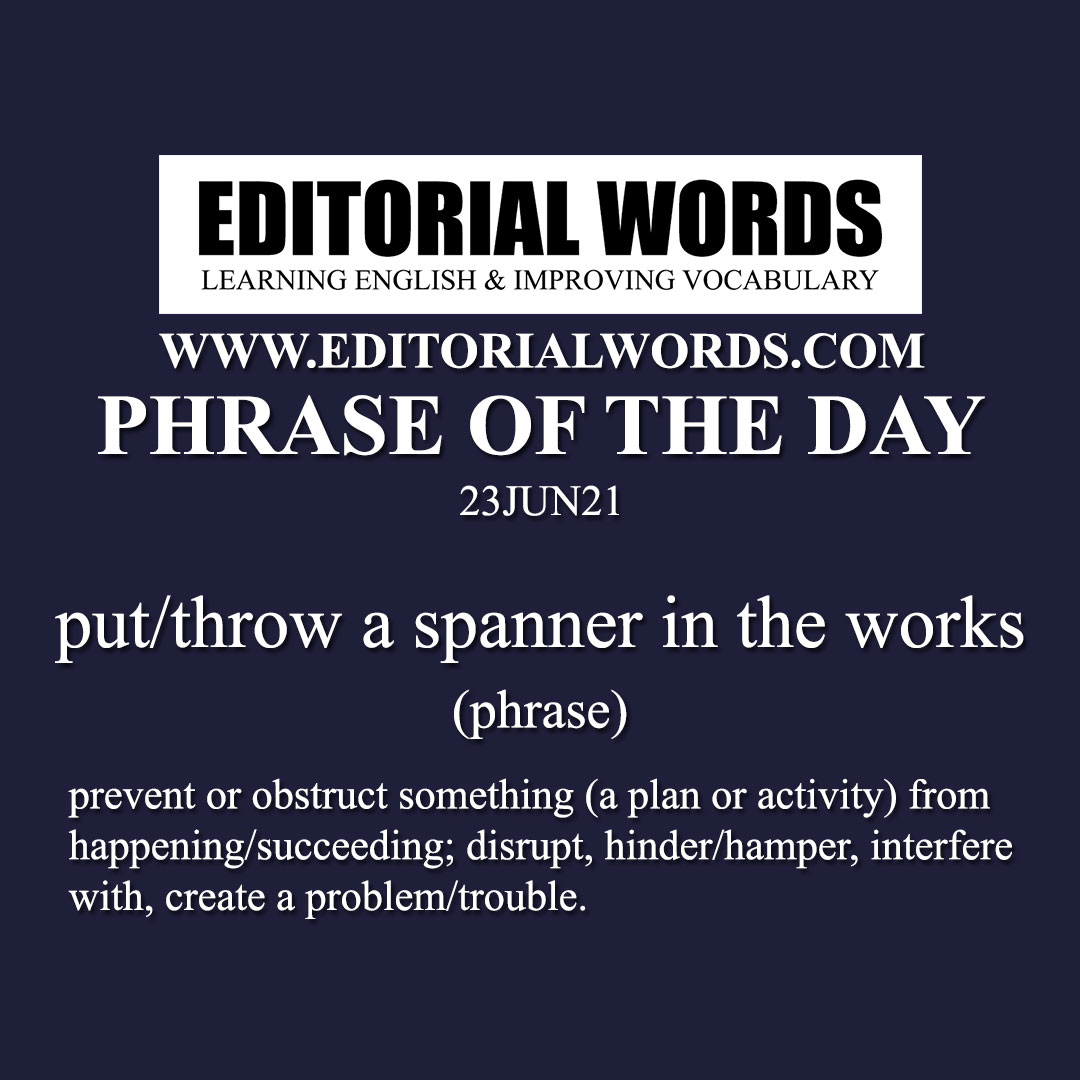 Today's "Phrase of the Day" is put/throw a spanner in the works and it is a phrase meaning "prevent or obstruct something (a plan or activity) from happening/succeeding; disrupt, hinder/hamper, interfere with, create a problem/trouble".
Example Sentence: The last time that 'India reported an increase in poverty was in the first 25 years after Independence, when from 1951 to 1974, the population of the poor increased from 47% to 56%'. So, India is again a "country of mass poverty" after 45 years. This has thrown a spanner in the so far uninterrupted battle against poverty since the 1970s. Urgent solutions are needed within, and the starting point of that would be only when we know how many are poor.
This phrase is present in The Hindu article The state of India's poor must be acknowledged and click here to read it.
Courtesy: The Hindu
"Phrasal Verbs" We Learnt Last Week
"Idioms & Phrases" We Learnt Last Week
"Important Definitions" We Learnt Last Week
Recent Word Lists For The Hindu Editorial Articles