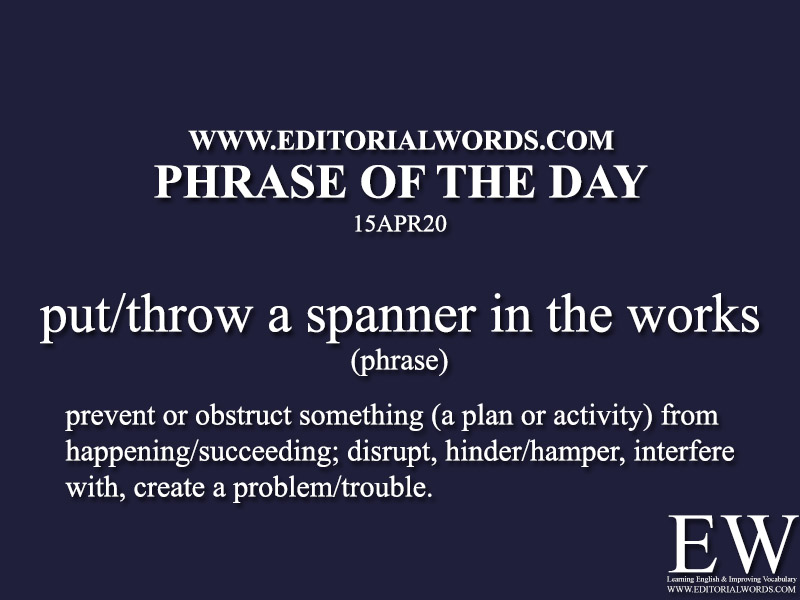 Today's "Phrase of the Day" is put/throw a spanner in the works and it's meaning is "prevent or obstruct something (a plan or activity) from happening/succeeding; disrupt, hinder/hamper, interfere with, create a problem/trouble".
Example Sentence:  Team TVS Racing is accustomed to a busy calendar, with various national and international assignments through the year. But the lockdown has thrown a spanner in the works, upsetting their preparations.
This phrase is present in today's The Hindu Sports article Testing times for TVS Racing riders and click here to read it.
Courtesy: The Hindu.
"Phrasal Verbs" We Learnt Last Week
"Idioms & Phrases" We Learnt Last Week
"Important Definitions" We Learnt Last Week
Recent Word Lists For The Hindu Editorial Articles