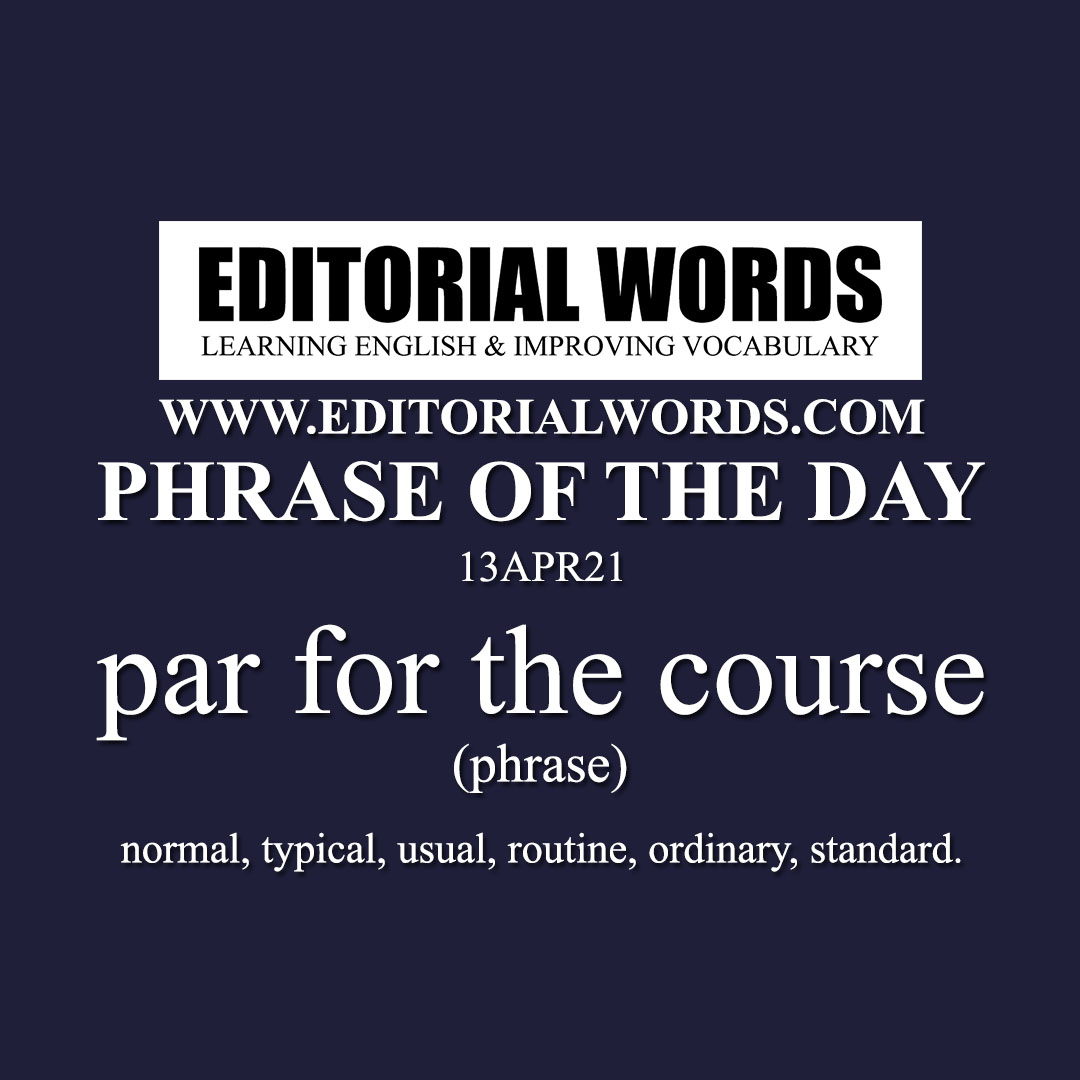 Today's "Phrase of the Day" is "par for the course" and its meaning is "normal, typical, usual, routine, ordinary, standard".
Example Sentence: If China and Russia are presently ganging up on the US and its satraps, that's par for the course in a world where no one superpower is allowed to dominate the other two. In 1972, Richard Nixon sought China's help against the Soviets. Maybe the US and Russia will one day combine against Beijing. As Meat Loaf sings it, two out of three ain't bad.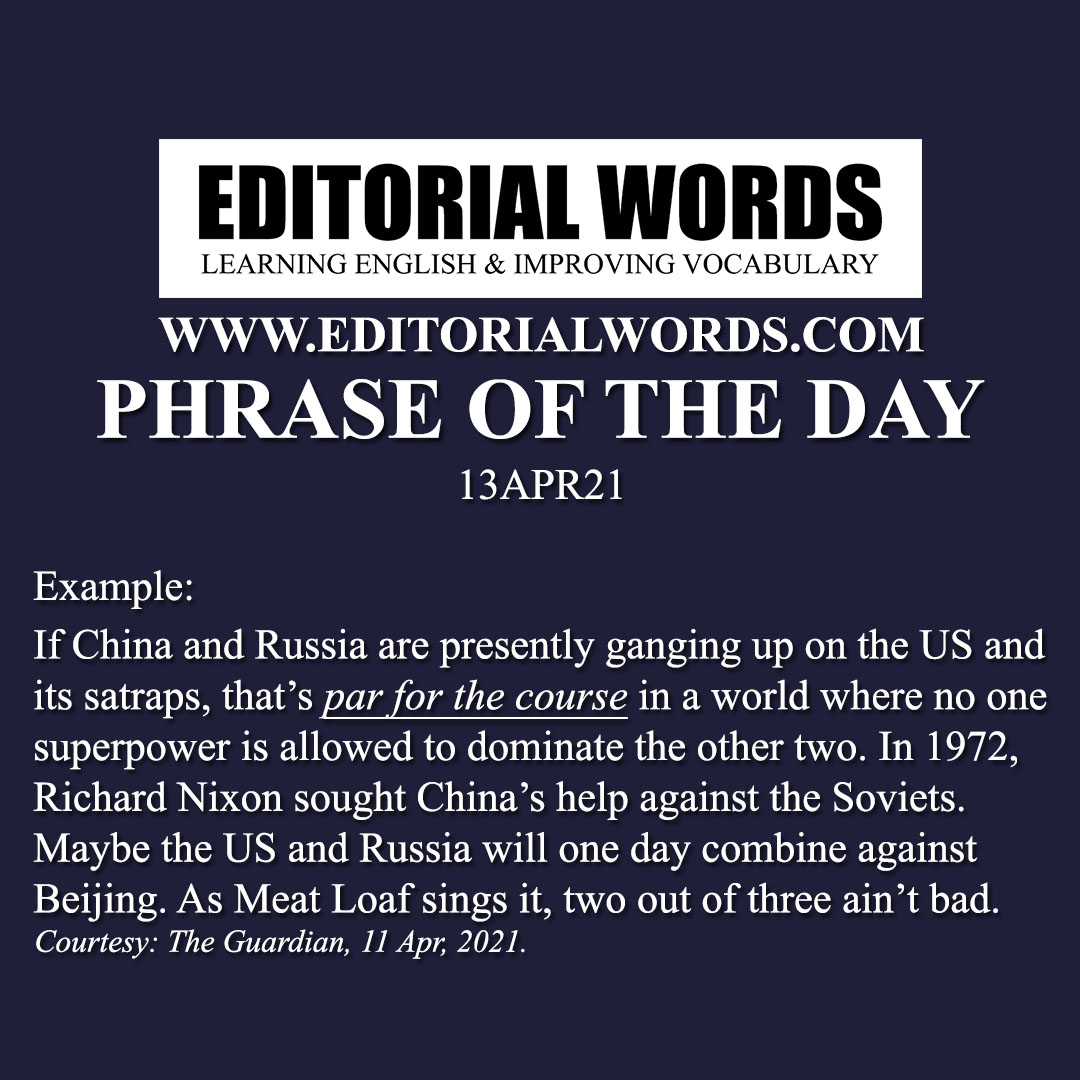 This phrase is present in The Guardian article China v Russia v America: is 2021 the year Orwell's 1984 comes true? and click here to read it.
Courtesy: The Guardian
"Phrasal Verbs" We Learnt Last Week
"Idioms & Phrases" We Learnt Last Week
"Important Definitions" We Learnt Last Week
Recent Word Lists For The Hindu Editorial Articles