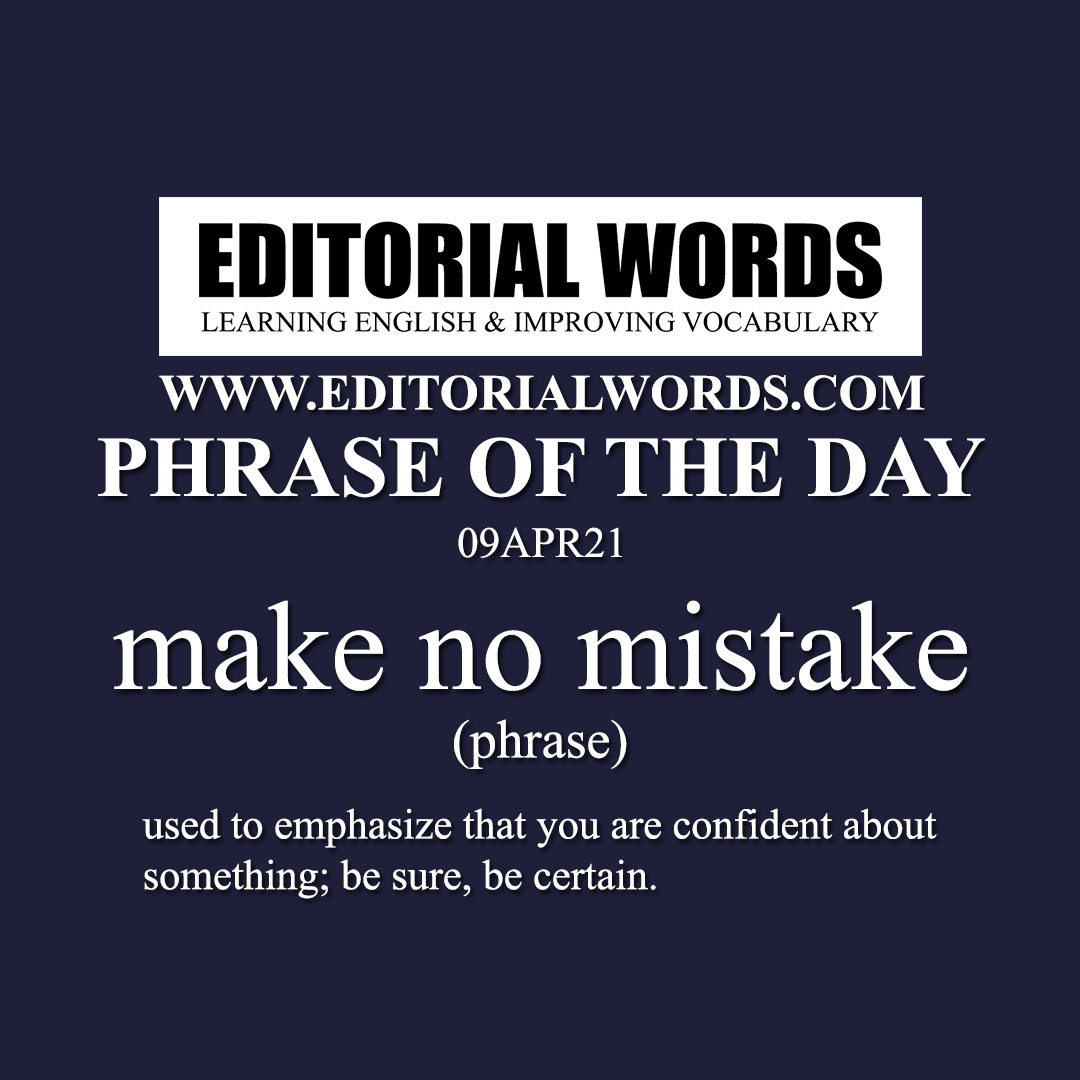 Today's "Phrase of the Day" is "make no mistake" and it is a phrase meaning is "used to emphasize that you are confident about something; be sure, be certain".
Example Sentence: Make no mistake, the IMF (International Monetary Fund) is still no soft touch. The conditions imposed as the price for financial support are often draconian (harsh/severe), and critics note the disconnect between the right-on (reformist/forward-thinking) rhetoric (extravagant, persuasive language, bragging/boasting) of the IMF's managing director, Kristalina Georgieva, and the policies imposed by her organisation's missions to struggling countries.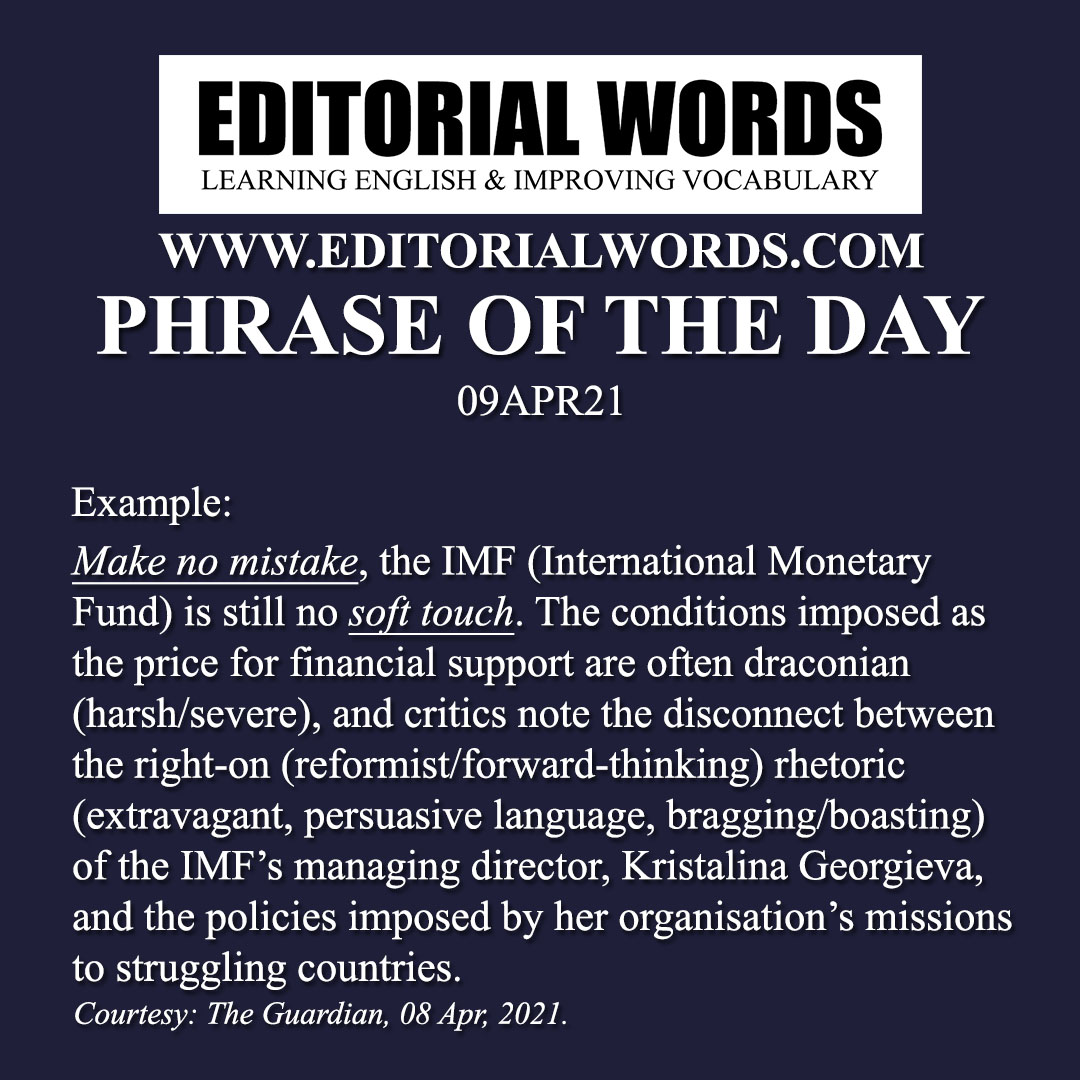 This phrase is present in The Guardian article The Covid crisis is doing what the 2008 crash didn't: ending the old economic orthodoxies and click here to read it.
Courtesy: The Guardian
"Phrasal Verbs" We Learnt Last Week
"Idioms & Phrases" We Learnt Last Week
"Important Definitions" We Learnt Last Week
Recent Word Lists For The Hindu Editorial Articles