Today's "Phrase of the Day" is hold (someone/something) dear and its meaning is "to value/respect highly, to care very much about; be fond of, be attached to, revere, treasure, cherish".
Example Sentence: Hubert Hurkacz, 24, like Roger Federer, 39, is an all-court player with fine volleys and a taste for the trick shot: His tweener (between-the-legs shot) is one of the flashiest on tour. But it was still a surprise to see him finish off Federer in straight sets at the tournament Federer holds dearest.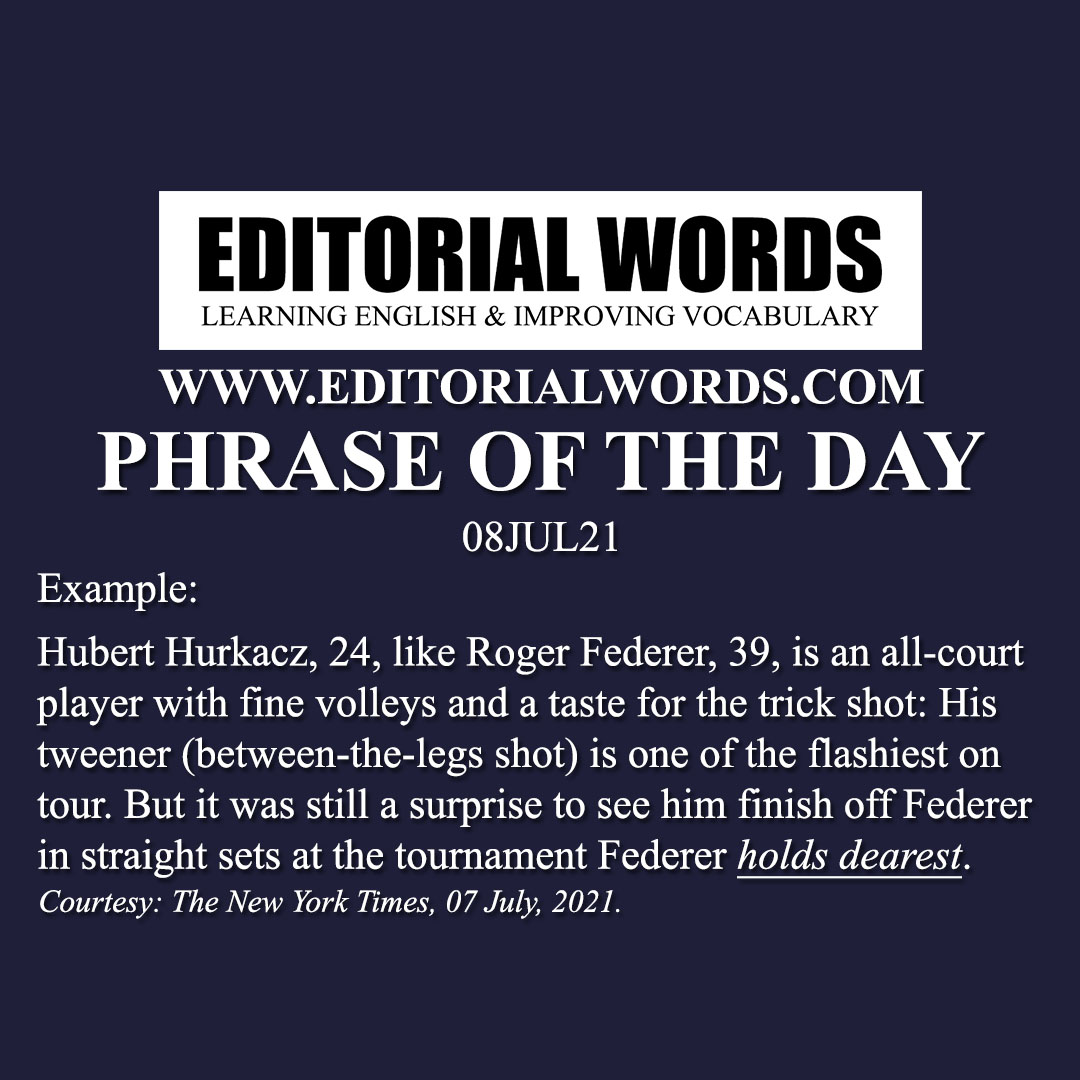 This phrase is present in The New York Times article 'Idea of commuting fills me with dread': workers on returning to the office and click here to read it.
Courtesy: The New York Times
"Phrasal Verbs" We Learnt Last Week
"Idioms & Phrases" We Learnt Last Week
"Important Definitions" We Learnt Last Week
Recent Word Lists For The Hindu Editorial Articles