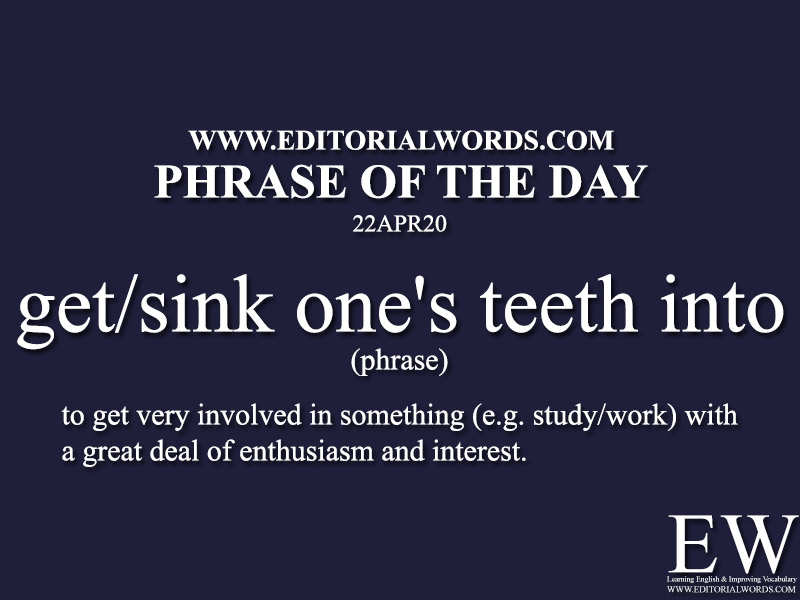 Today's "Phrase of the Day" is get/sink one's teeth into and it's meaning is "to get very involved in something (e.g. study/work) with a great deal of enthusiasm and interest".
Example Sentence:
It's that time of the year when Rafael Nadal is usually seen sinking his teeth into the European clay season and devouring every opponent en route to the customary French Open title.
This phrase is present in today's The Hindu Sports article Nadal makes debut in Instagram Live show and click here to read it.
Courtesy: The Hindu.
"Phrasal Verbs" We Learnt Last Week
"Idioms & Phrases" We Learnt Last Week
"Important Definitions" We Learnt Last Week
Recent Word Lists For The Hindu Editorial Articles