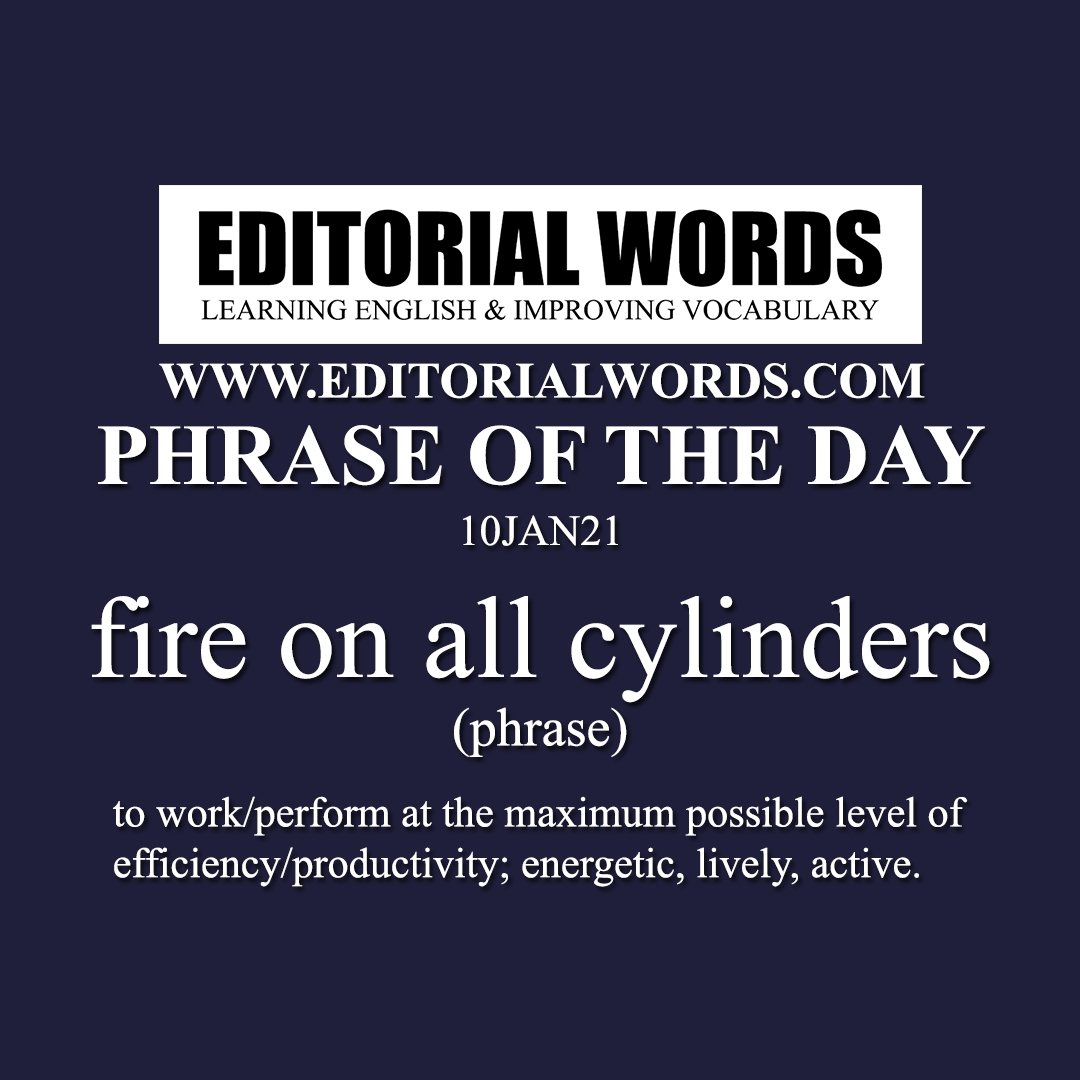 Today's "Phrase of the Day" is "fire on all cylinders" and it is a phrase meaning "to work/perform at the maximum possible level of efficiency/productivity; energetic, lively, active.
Example Sentence: Everyone has a different body clock timetable (chronotype) that controls when they naturally wake, eat, work, play and sleep. A small proportion of us (14%) are primed to fire on all cylinders as soon as the sun rises ("morning larks"). Nearly a quarter of us are energised around sundown ("night owls"). The rest fly somewhere down the middle.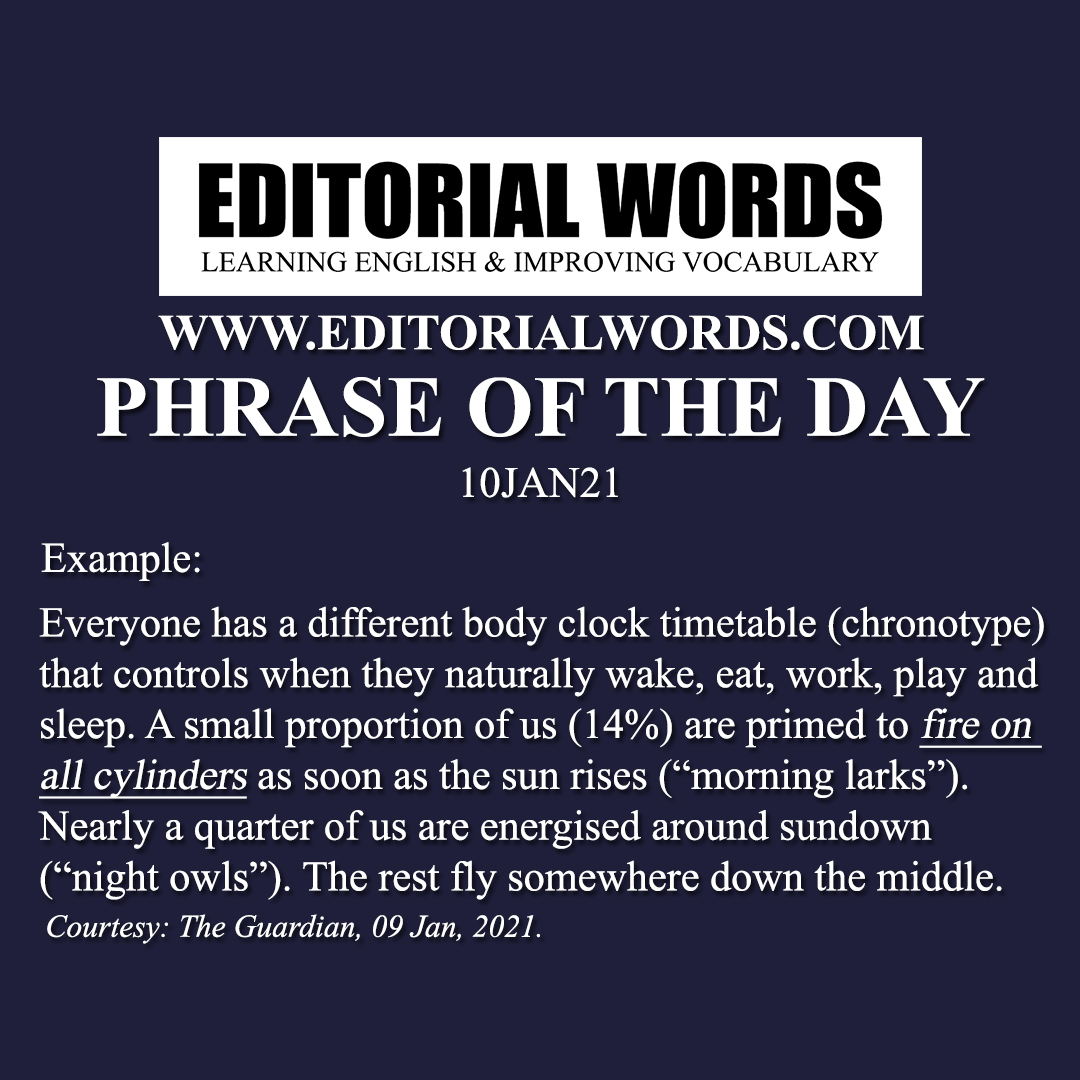 This phrase is present in The Guardian article Don't hit snooze – and other secrets of a happy daily routine, and click here to read it.
Courtesy: The Guardian
"Phrasal Verbs" We Learnt Last Week
"Idioms & Phrases" We Learnt Last Week
"Important Definitions" We Learnt Last Week
Recent Word Lists For The Hindu Editorial Articles