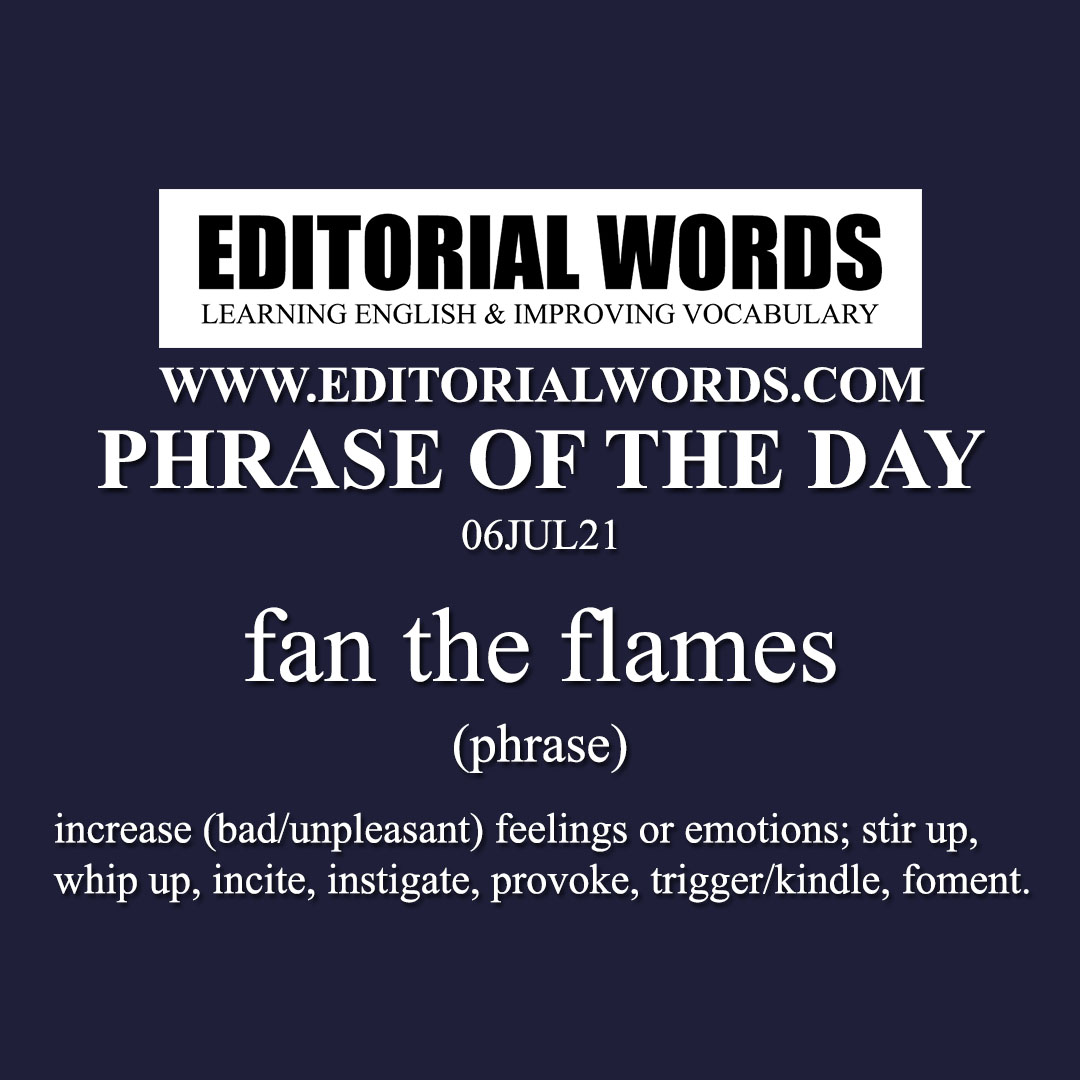 Today's "Phrase of the Day" is fan the flames and its meaning is "increase (bad/unpleasant) feelings or emotions; stir up, whip up, incite, instigate, provoke, trigger/kindle, foment".
Example Sentence: They (England Team) have navigated matches against Scotland and Germany – fixtures laden (loaded/filled) with historical baggage (burden) – with no fuss (ado/uproar). These matches were conducted in excellent spirit, and at no point did the players or their manager fan the considerable flames of jingoism that surrounded them.
This phrase is present in The Guardian article This England team has taken on challenges that go way beyond sport and click here to read it.
Courtesy: The Guardian
"Phrasal Verbs" We Learnt Last Week
"Idioms & Phrases" We Learnt Last Week
"Important Definitions" We Learnt Last Week
Recent Word Lists For The Hindu Editorial Articles