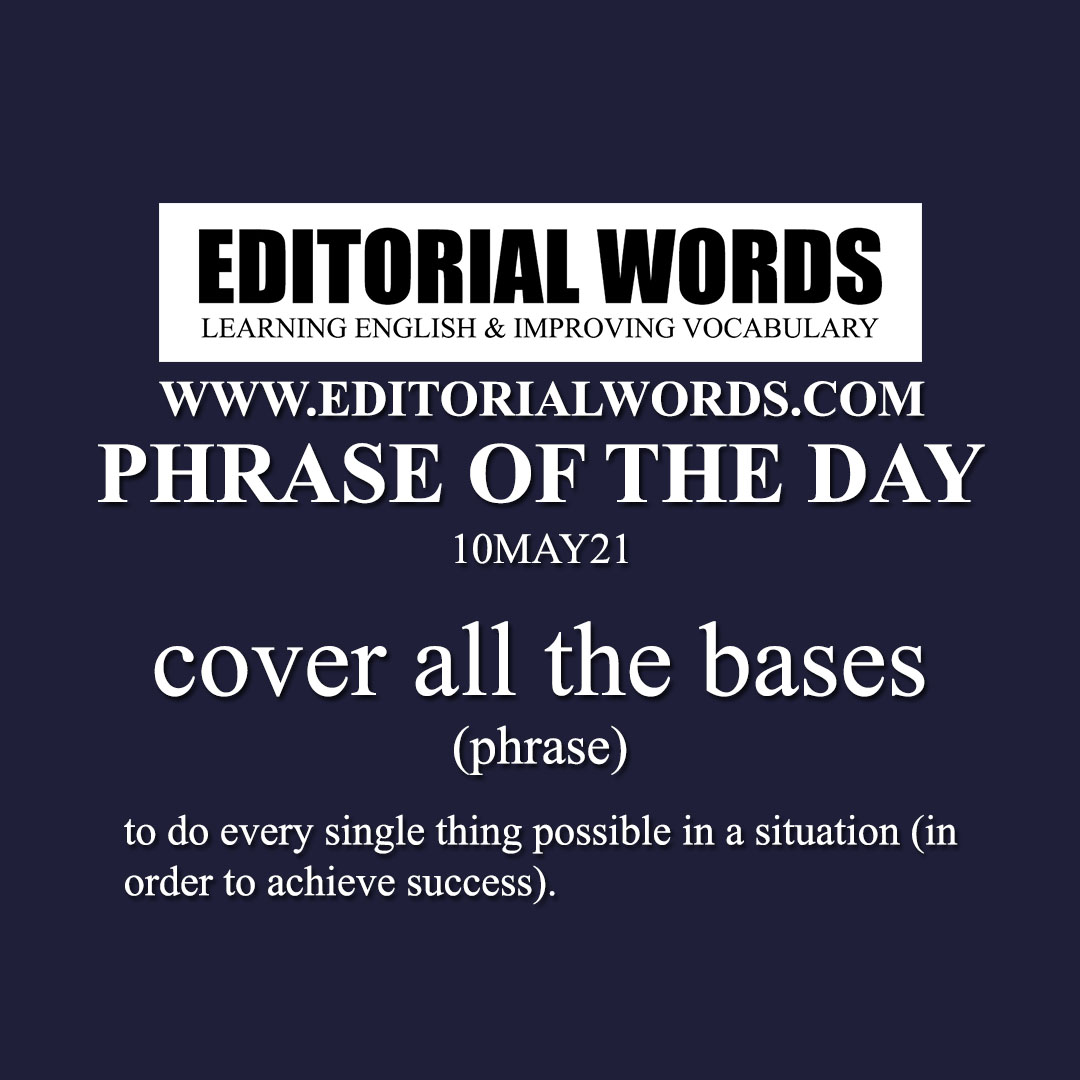 Today's "Phrase of the Day" is "cover all the bases" and its meaning is "to do every single thing possible in a situation (in order to achieve success)".
Example Sentence: Lewis Hamilton (Mercedes) rallies to edge out Red Bull's Max Verstappen to win Spanish Grand Prix. Revelling in pulling off (achieving) what had looked like an unlikely victory Hamilton immediately paid tribute to the team effort, describing it as a "perfect strategy"… "We were still here late most evenings discussing strategy and we had all the bases covered in that respect…" the F1 driver said.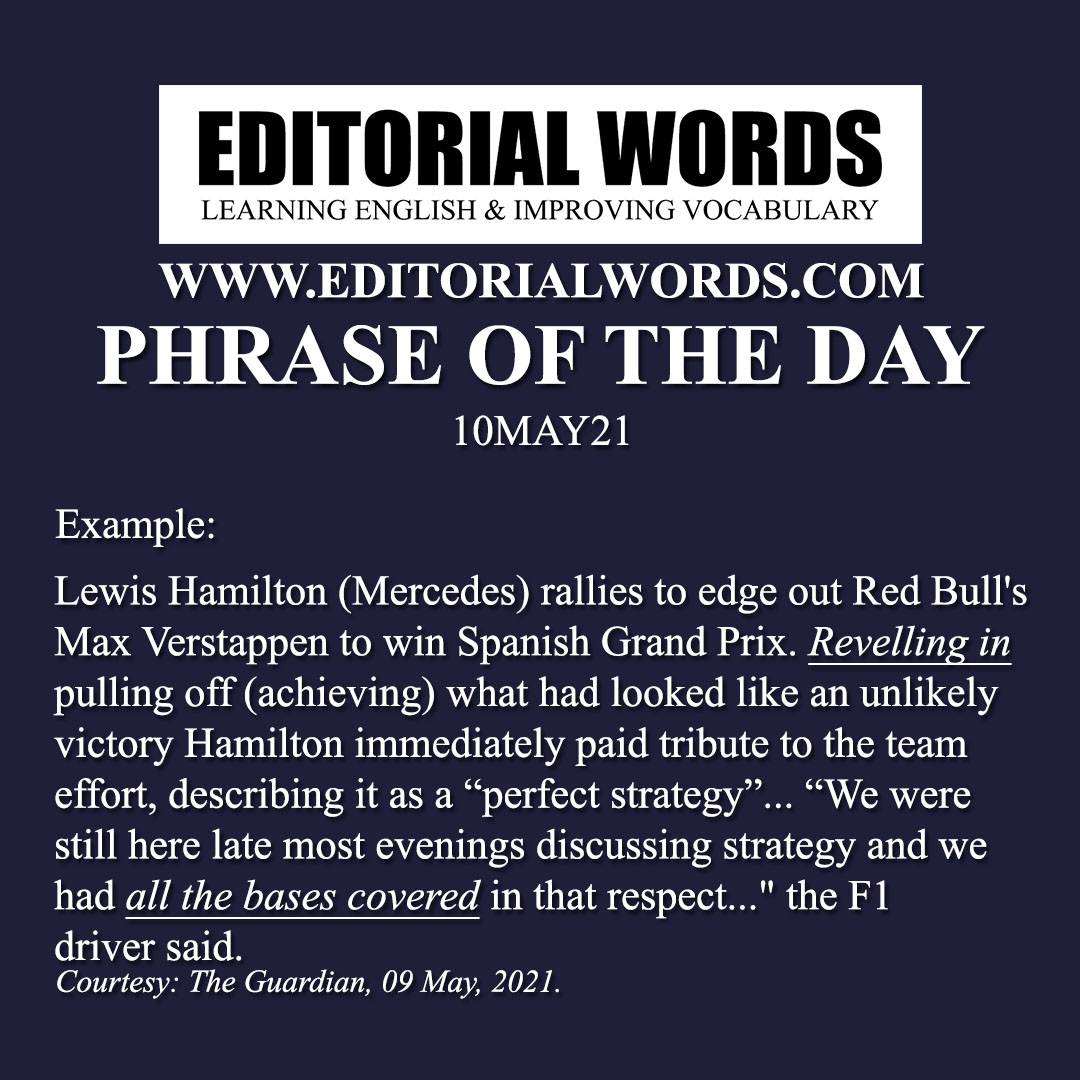 This phrase is present in The Guardian article Lewis Hamilton rallies to edge out Max Verstappen to win Spanish Grand Prix and click here to read it.
Courtesy: The Guardian
"Phrasal Verbs" We Learnt Last Week
"Idioms & Phrases" We Learnt Last Week
"Important Definitions" We Learnt Last Week
Recent Word Lists For The Hindu Editorial Articles